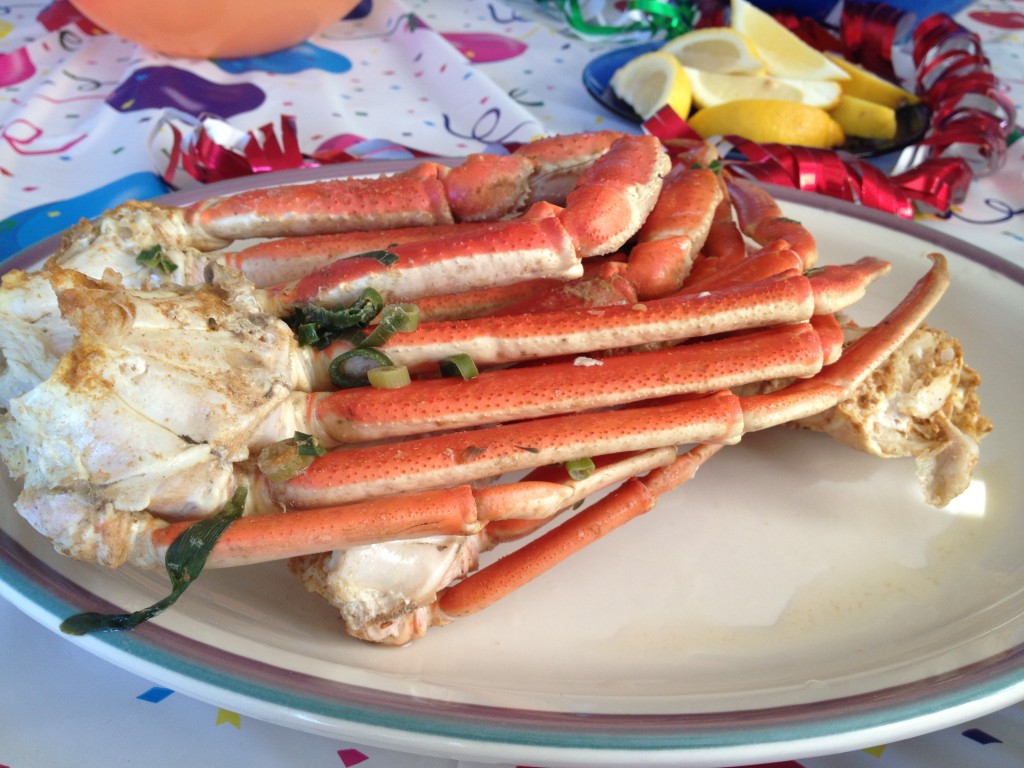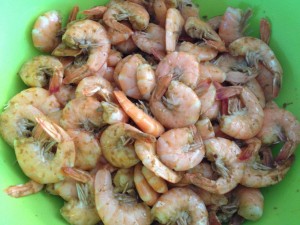 One of the highlights of my trip to Cape Hatteras is the annual Clam Bake my mother-in-law makes at the beach house.  It consists of an assortment of fresh seafood, tasty vegetables, Atlantic seasoning, white wine, and a flavorful broth. Oh and lots of butter!  You eat with your hands and make a huge mess!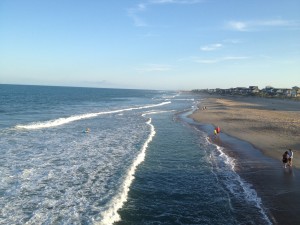 Cape Hatteras is along the Outer Banks seashore in North Carolina, and my husband's family spends a week there every year, in a tiny town called Avon.  They get a big house on the beach and we all take turns cooking for everyone.  We have delicious dinners through out the week but the Clam Bake is definitely the main attraction.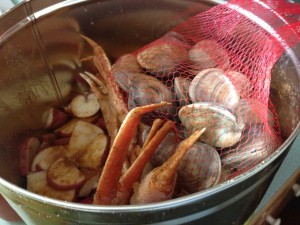 The best part of the Clam Bake is how easy it is to make.  Surf's Up Seafood sells the ingredients in a tin that you can assemble at home and put right on the stove to cook.  The bottom of the tin is layered first with corn on the cob and sliced potatoes, then fresh crab legs and clams, and topped with your choice of white wine.  Let cook directly on the stove-top for 25 minutes while adding the Shrimp during the last 5 minutes to avoid over-cooking.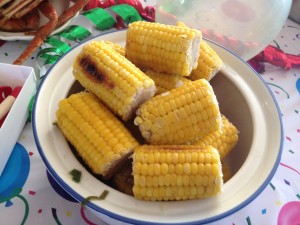 The vegetables on the bottom soak up the flavors from the wine and broth while the seafood gently steams above them.  Once done cooking, serve everything on family style platters, with individual bowls of the broth.  Then dig in!  Have plenty of empty bowls available for your shells, or put directly on a disposable tablecloth for a more festive approach!  Plenty of napkins are also a must!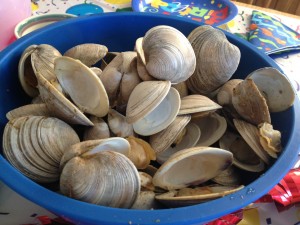 I always look forward to the Clam Bake and delight in a tradition that I hadn't had the opportunity to fully experience growing up in Northern California.  I look forward to making my own clam bake later this summer with West Coast seafood and vegetables and maybe a few surprise additions of my own!
Surfs up!