Bobwhite's Fried Chicken Supper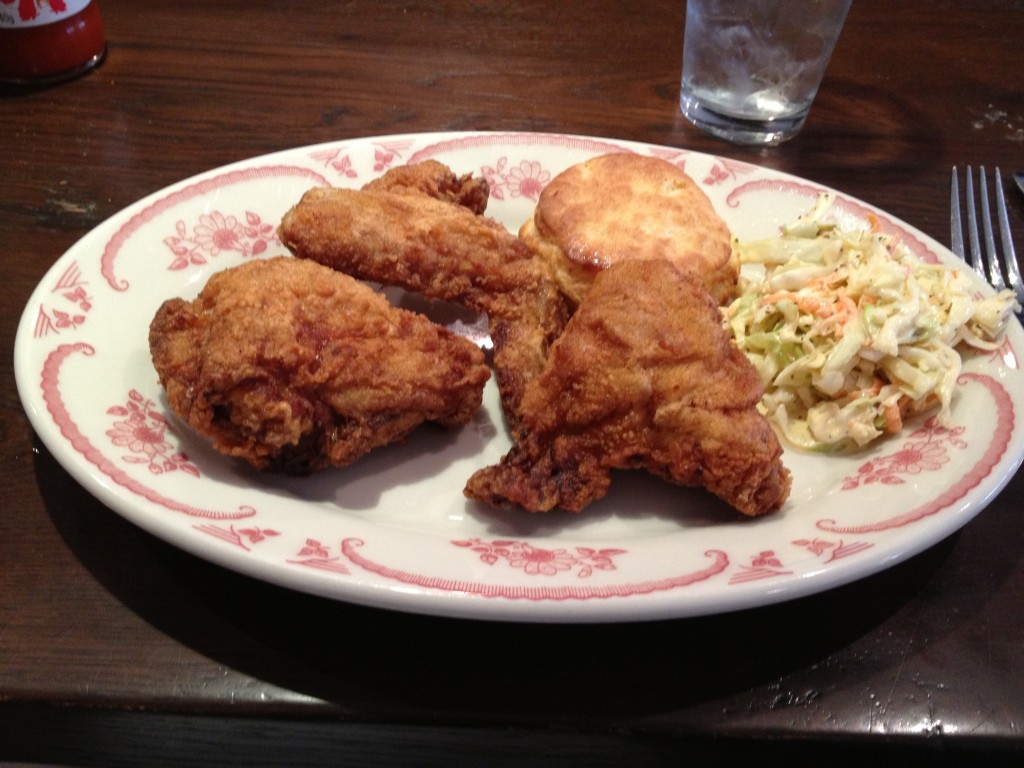 Bobwhites Lunch & Supper Counter is a tiny restaurant in NYC's East Village featuring soulful southern cooking at a reasonable price.  We tried the Fried Chicken for lunch and have been thinking of it ever since.
Each order comes with 3 pieces of chicken that they make from scratch in house.  Perfectly seasoned and juicy.  Sides include coleslaw, black eyed peas, grits, and other traditional fare.