Bovine Bakery Point Reyes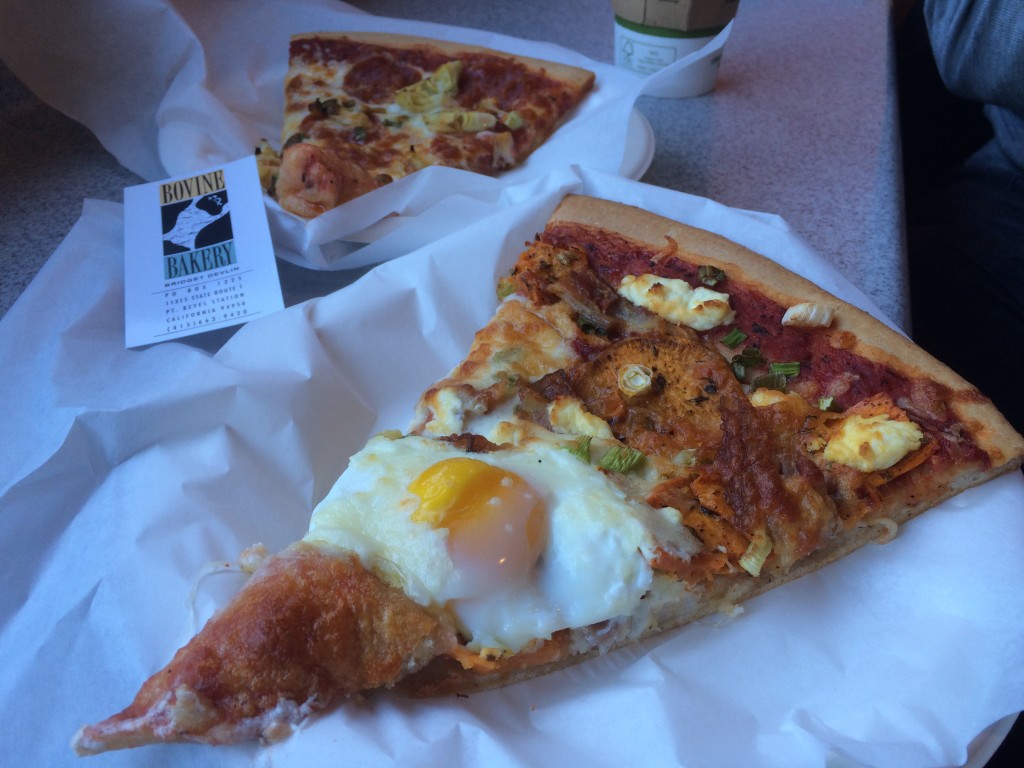 Cute little bakery in the heart of Point Reyes.  Love they have fresh pizza slices, if you get it before they run out for the day!  Mine had a sunny side up egg on it, beautiful.
BTW, loving how bakeries are starting to serve slices of pizza.  Maybe I've just been noticing it lately, but I like the trend.