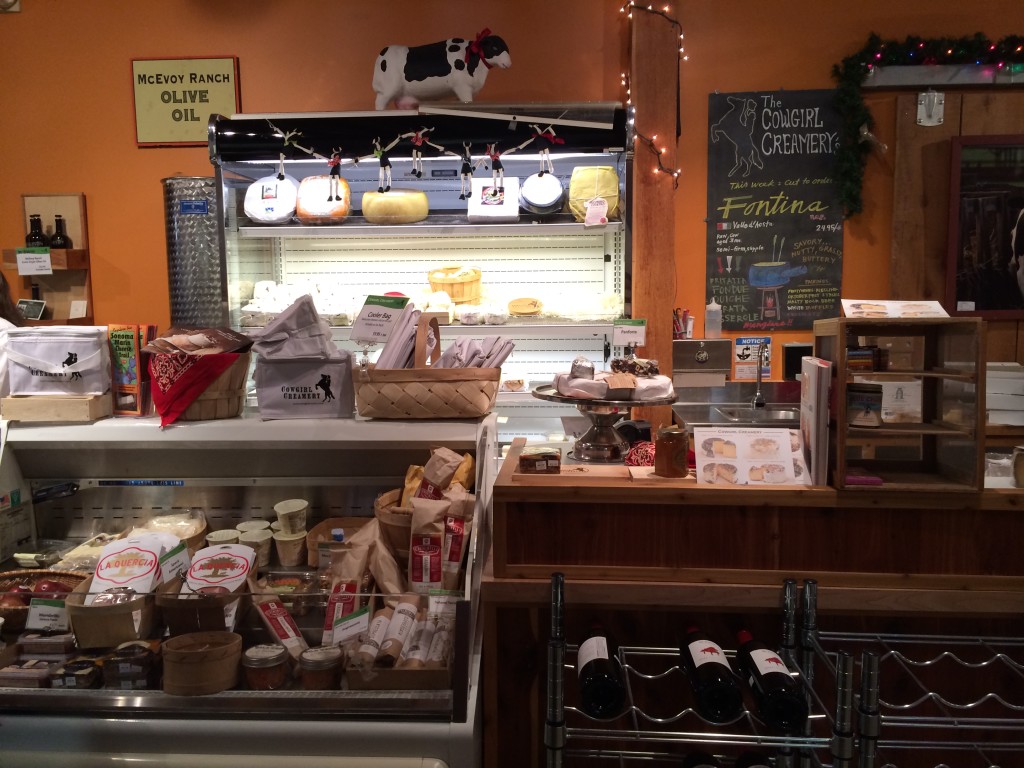 Being from the Bay I was definitely a fan of Cowgirl Creamery cheeses and frequent their San Francisco shop in the Ferry Building.  I had never been to the source in Point Reyes and hopped at the opportunity for a little day trip up north to get the whole experience.
Point Reyes is about an hour north west of San Francisco in my hometown of Marin.  It's a quaint little town with a saloon and a single lane highway running through it.  We headed into town around lunch time and had fresh pizza slices at Bovine Bakery a block away.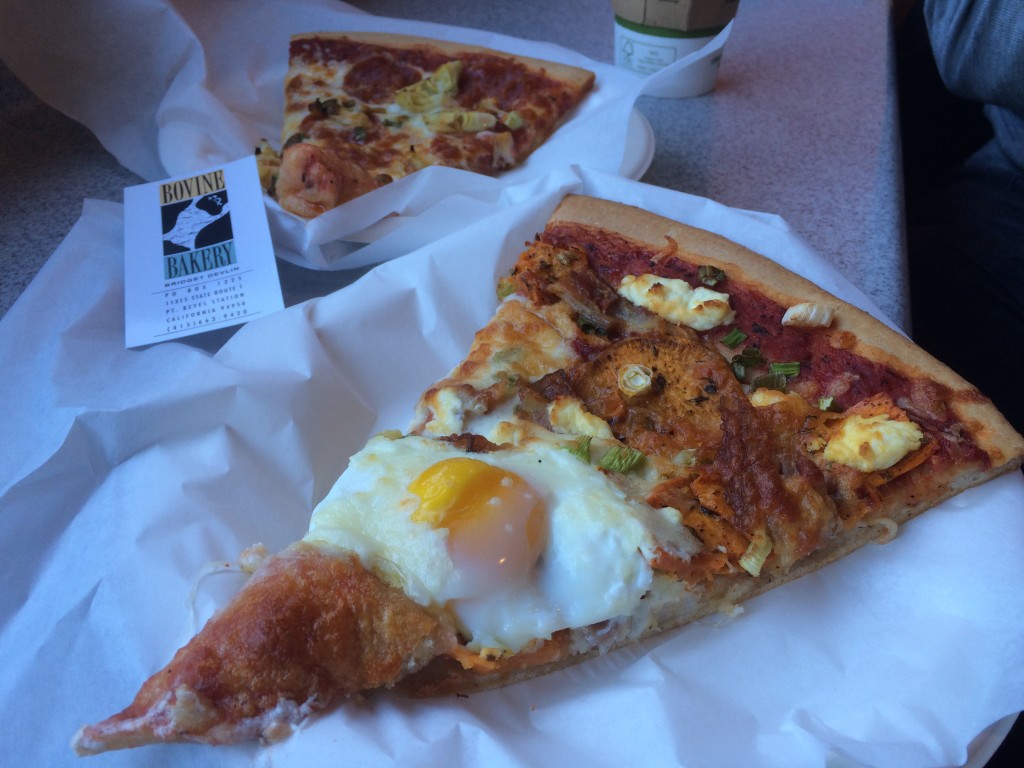 As I was preparing for the outing, I noticed that the Cowgirl Creamery offered a daily cheese tour.  To my delight, they had 2 open spots for the 2pm tour that day so I bought tickets.  They were only $5 each and a great way to sample cheeses and learn a little local history.
The creamery itself is within the Tomales Bay Foods barn.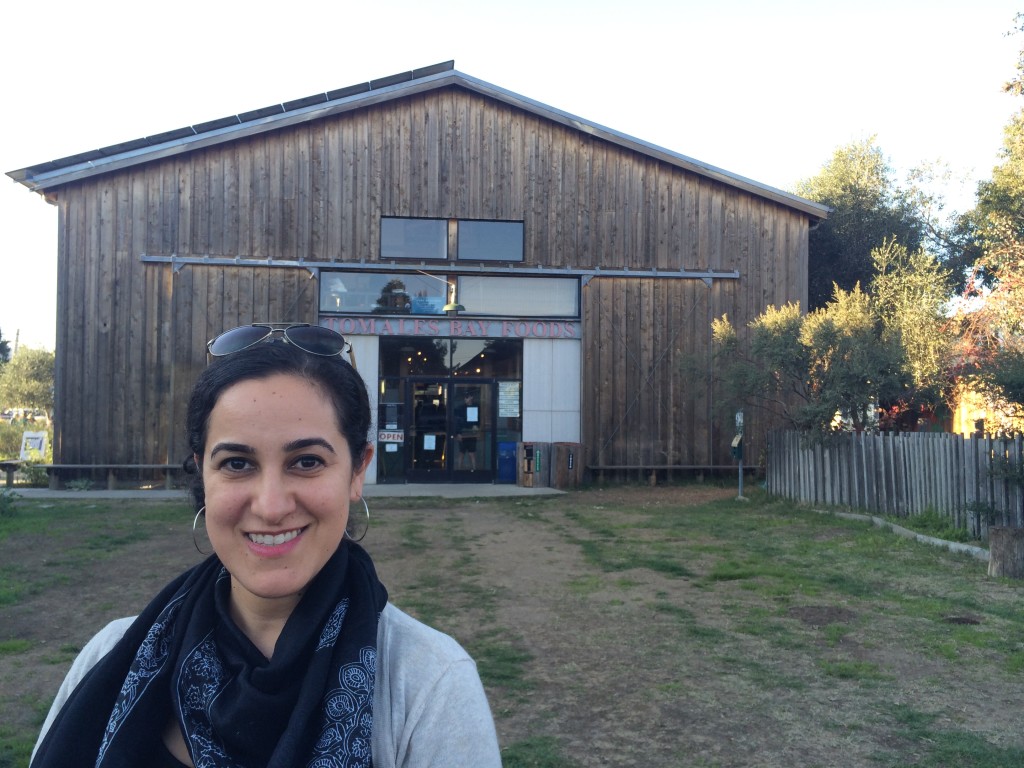 It's bustling with customers order food, snacking on lunch, or peering into the cheese case, sampling different varieties.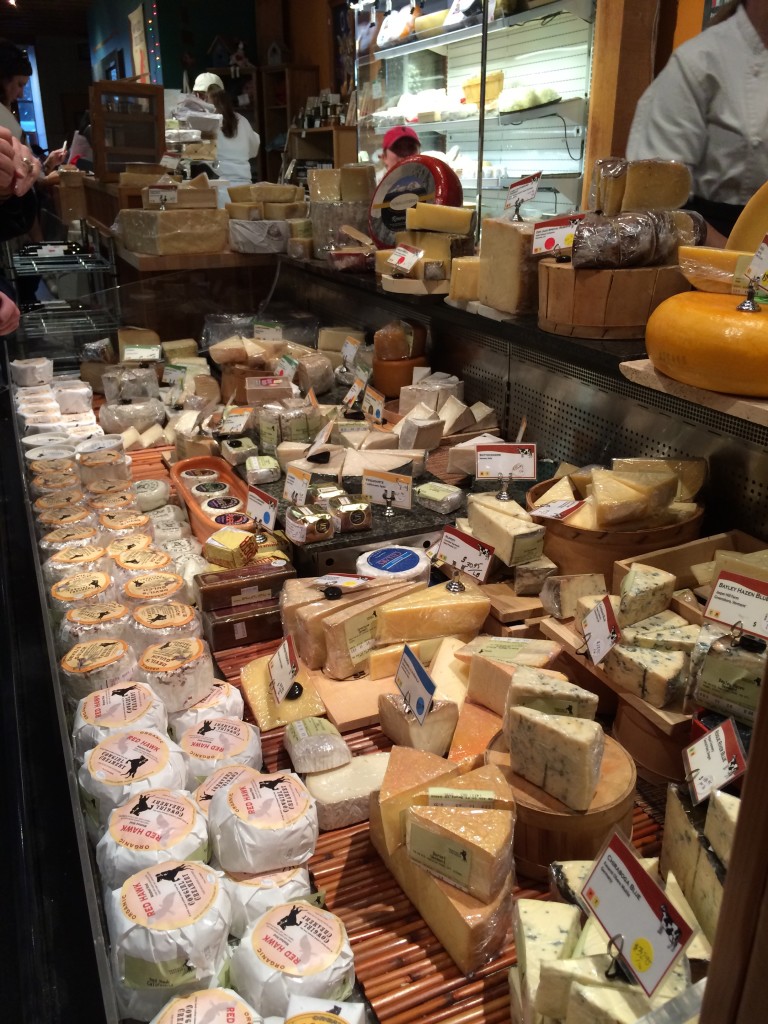 When we arrived to the tour we learned that the class had been over booked.  The staff at Cowgirl Creamery handled the situation very gracefully and allowed all of us to participate in the session and everyone was happy.
Our tour guide was an extremely nice and knowledgeable woman who had been with the Creamery since it's early days.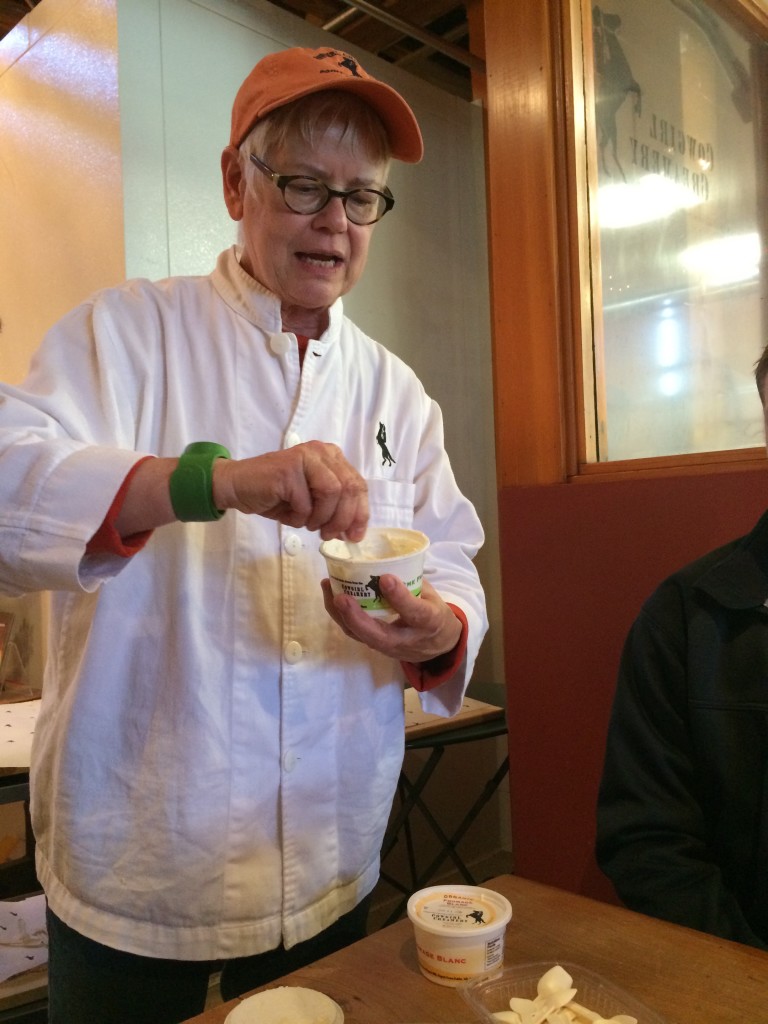 She taught us about the history of the original Cowgirls Sue Conley and Peggy Smith, Marin dairy farms and creameries, the American artisan cheese movement, and gave a cheese making demonstration.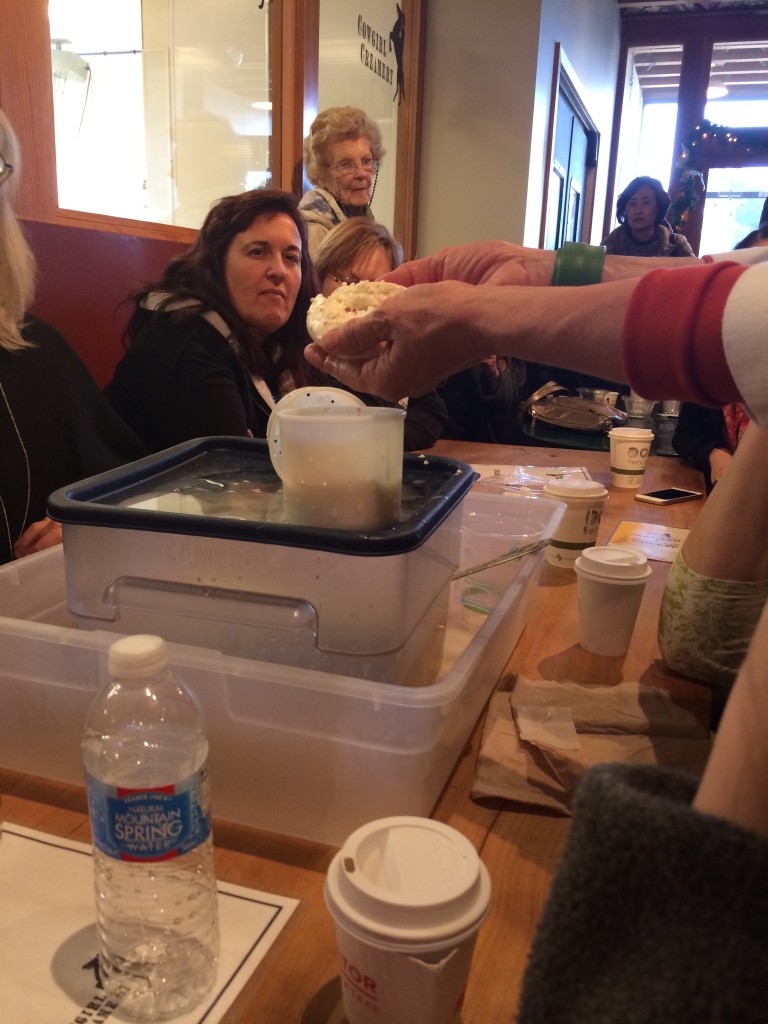 We also saw cheese makers at work behind glass, in a  temperature-controlled work room.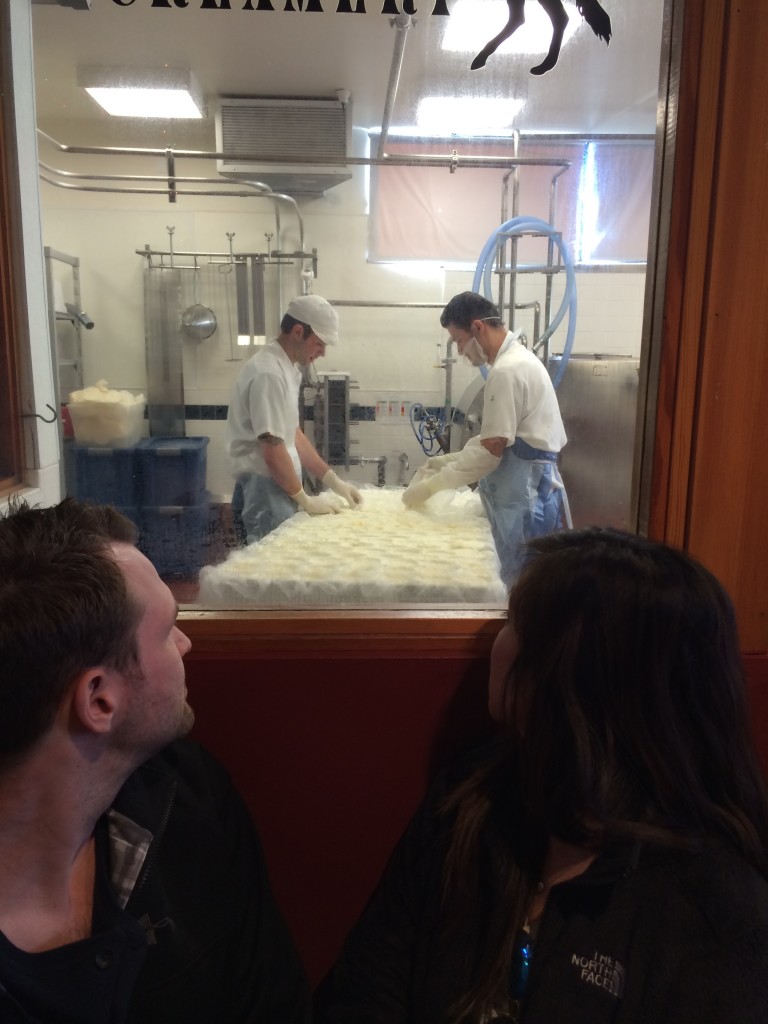 We samples several different cheeses and learned about pairing techniques.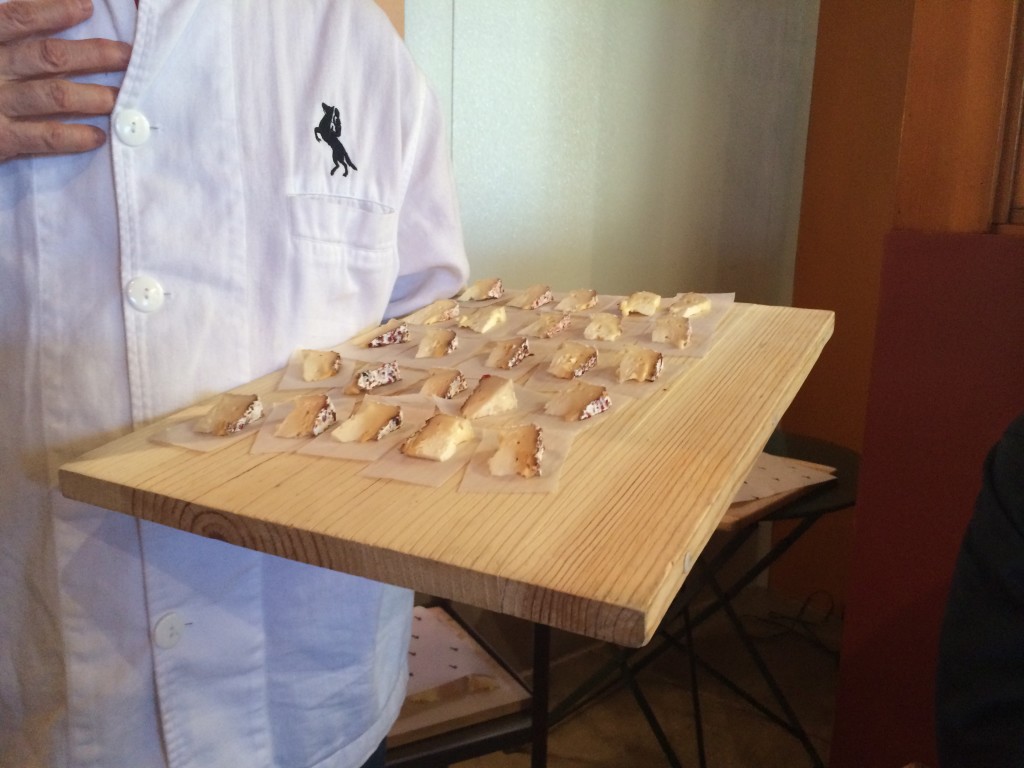 Loved that local artisans make their products to complement seasonal cheeses.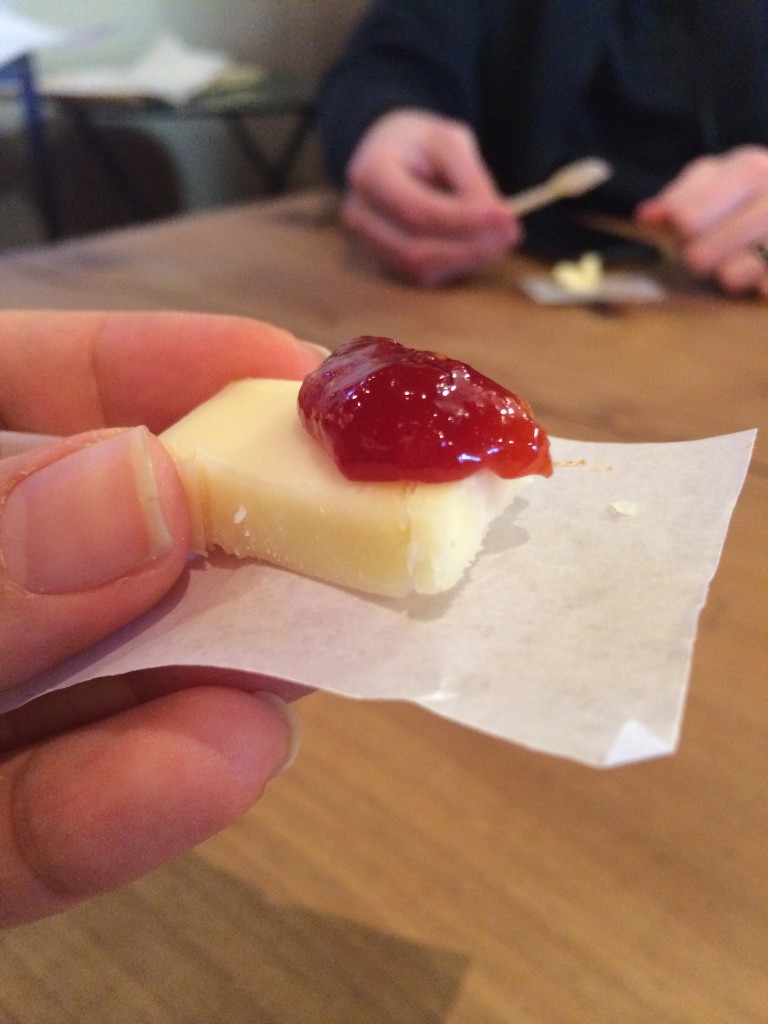 There were plenty of different jams and treats to pick from.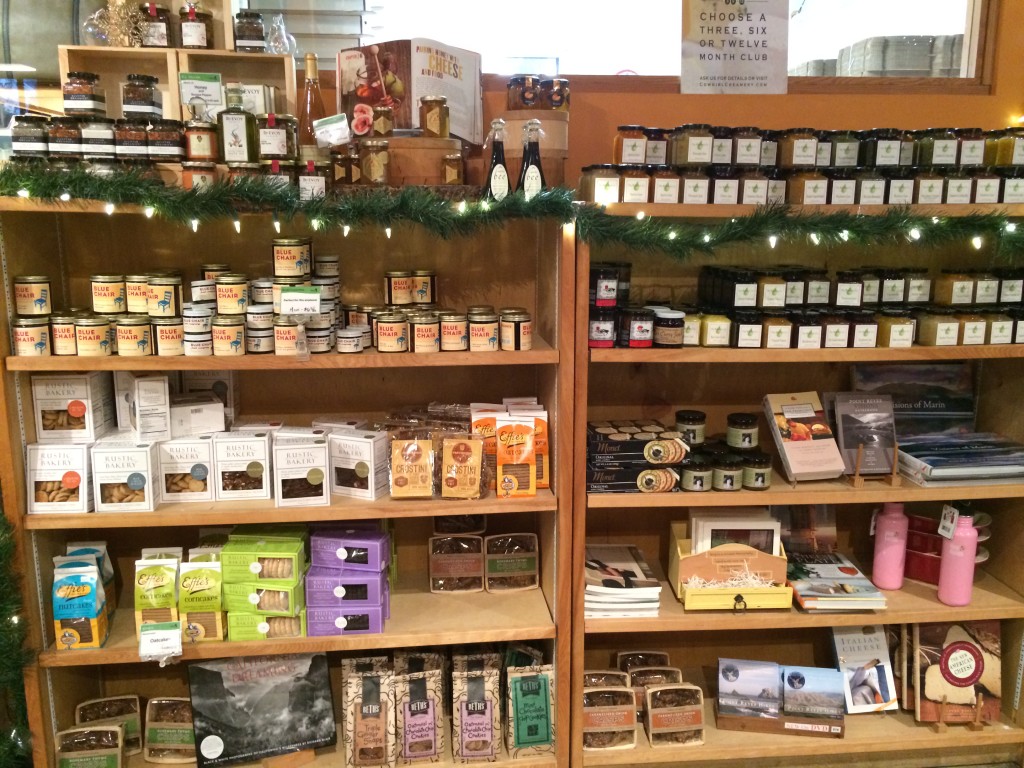 We got some Red Hawk cheese to take home – its amazing how this cheese can only be made in Point Reyes.  Even the Cowgirl Creamery in Petaluma can't create the same version as the particles in the air are unique to Point Reyes.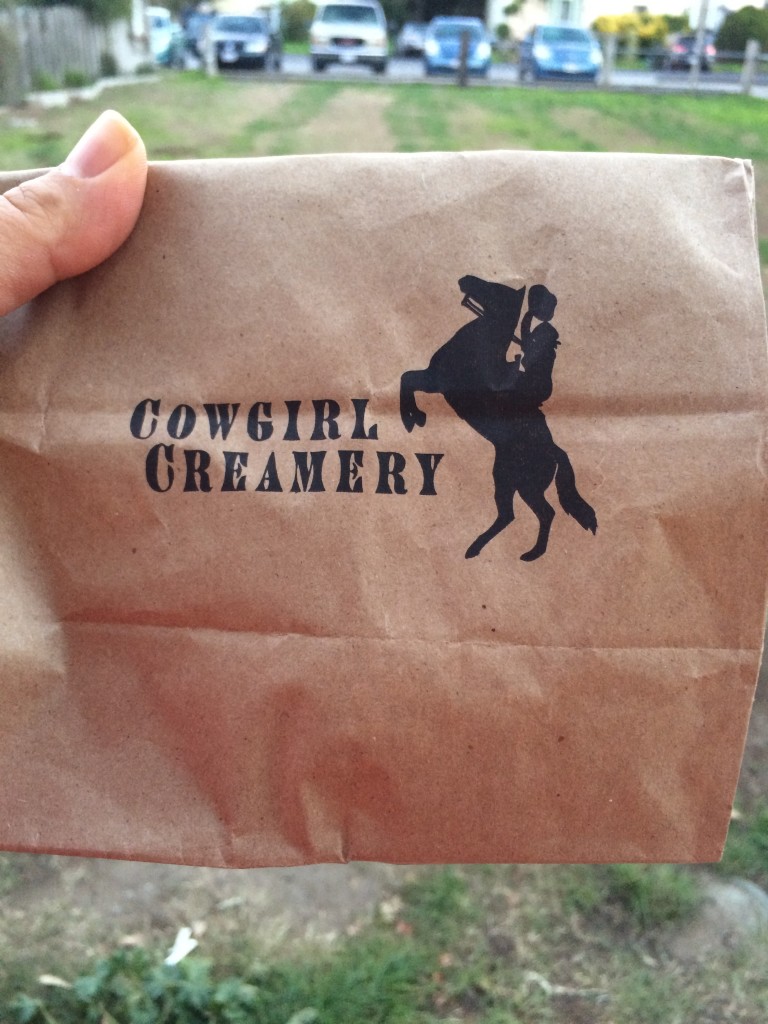 So if you're ever looking for a day trip in the North Bay, definitely check out Point Reyes and the Cowgirl Creamery.  A fun day and break from the norm.
You can even get a drink at the Saloon afterwards 🙂