Fish Tacos with Mango Salsa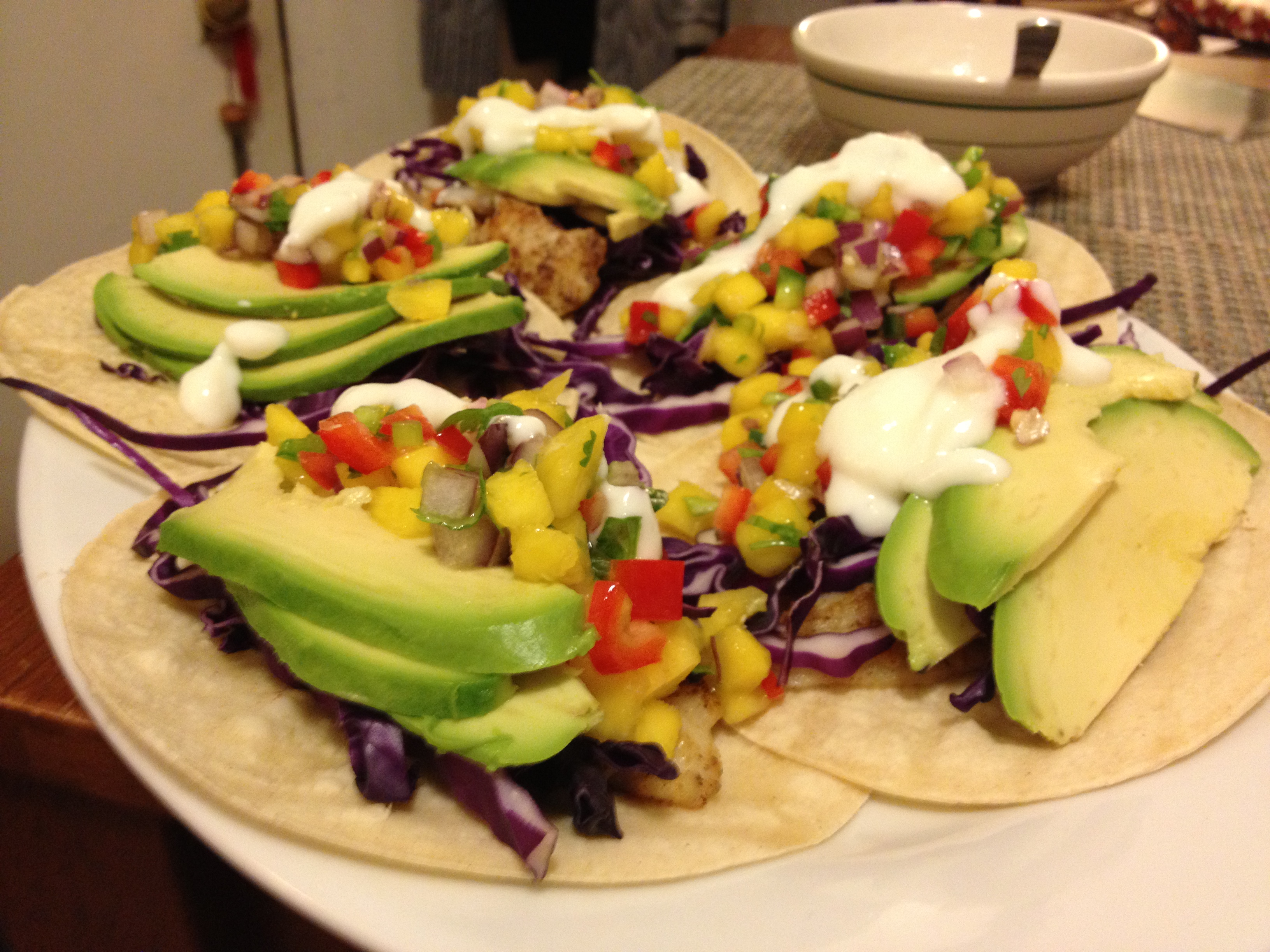 I am a huge fan of Tacos.  And I eat them all the time.  I love making them at home or grabbing them from the local taqueria.  I pair different meats and vegetables based on cravings or  what I've got on hand.  I enjoy using mexican queso, cheddar cheese, or even a dollop of sour cream for additional flavor and creaminess.
I enjoy both crunchy and soft shelled tacos.  For today's recipe we've used soft corn tortillas and warmed them in the oven, wrapped in foil.  This allows the tortillas to essentially steam and become extra pliable and soft.
I find that using a delicate or mild white fish works the best for fish tacos.  I used tilapia and gently pan fried the filets until golden.  The filets were seasoned with salt and pepper and dusted with a little flour.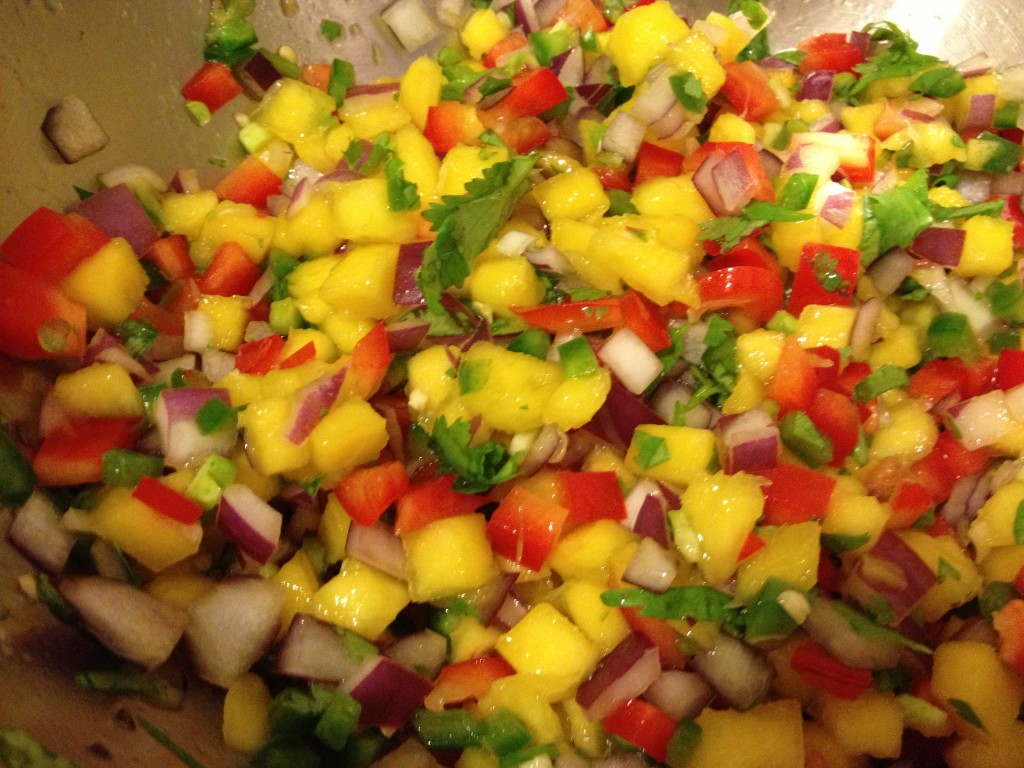 I garnished with shredded red cabbage, fresh avocado slices, sour cream, and my husband's famous mango salsa.
The salsa was made with finely diced ripe mango, red onions, red bell pepper, jalapeños, cilantro and fresh lime juice.  The sweetness of the mangos and peppers, along with the kick of the jalapeños and onions, added a pleasant contract to the tacos and made me feel like I was in Mexico!
For this type of presentation, I prefer to assemble the tacos for my guests as opposed to standard taco night fixings.  I arrange them on a cutting board or platter and can serve as an appetizer or main course depending on the occasion.