After days of looking up bridal shower favor ideas on Pinterest and the internet, I decided to make my own version for the party I was hosting.  These cutie Rosemary Salt favors were a hit and a great idea for bridal showers, baby showers, wedding favors, or even little holiday gifts!  Easy to make, customizable, and DIY, it was fun to have a favor that was both unique and something people would be able to use.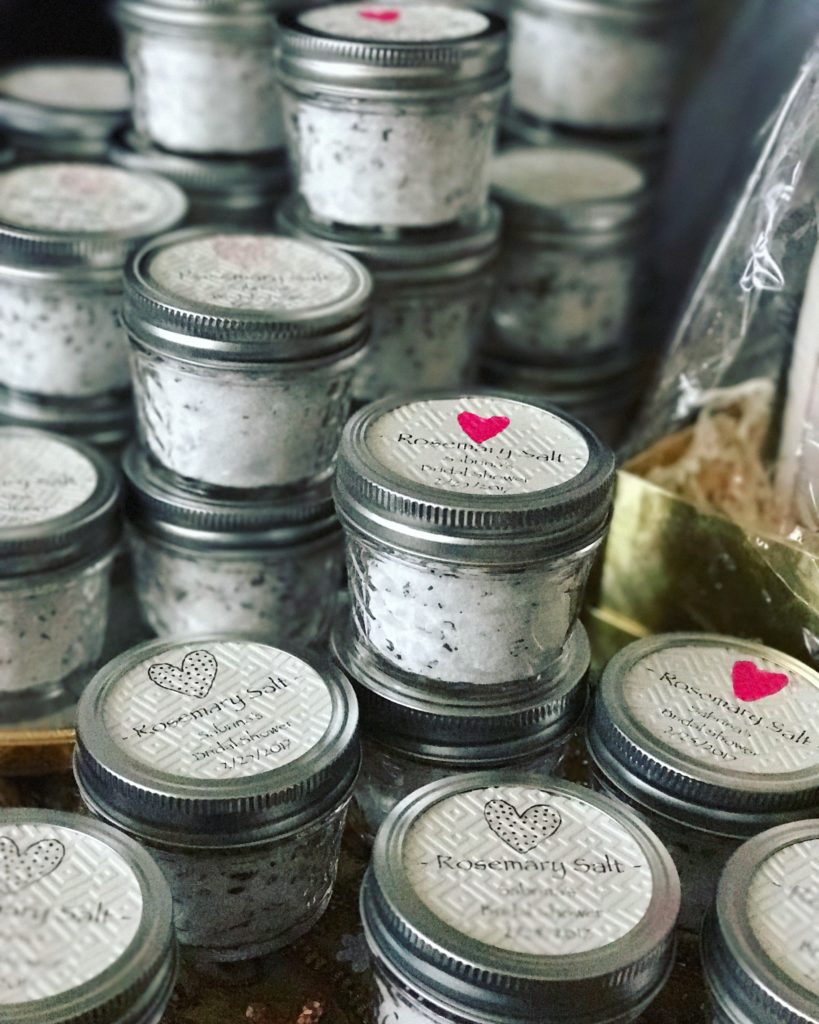 I thought they looked so cute all stacked together!  The label made it extra special and everyone was excited to take home their little gift.
You can switch up the kind of salt you want to use, or use different herbs based on your personal preference, or what's growing in your garden!  Herbs from your garden would make it extra special.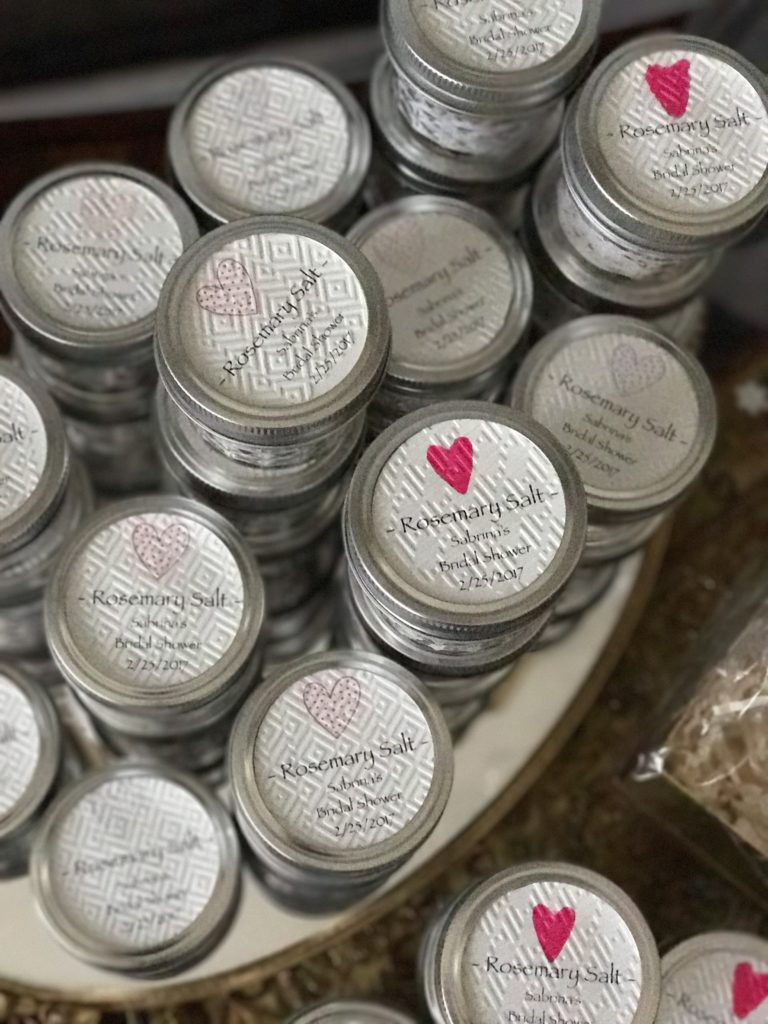 I was making 30 favors so I ordered 3 cases of 4 oz mason jars online, for a total of 36 jars. I also ordered 3 boxes of coarse kosher salt, 3 lbs each, for a total of 9 lbs of salt.  Yes, that's a lot of salt!  I also bought a few packages of organic rosemary, for a total of about 15-20 sprigs.  (If you have some growing in your garden, please use that!  Alas, I don't have a garden in my tiny city apartment!)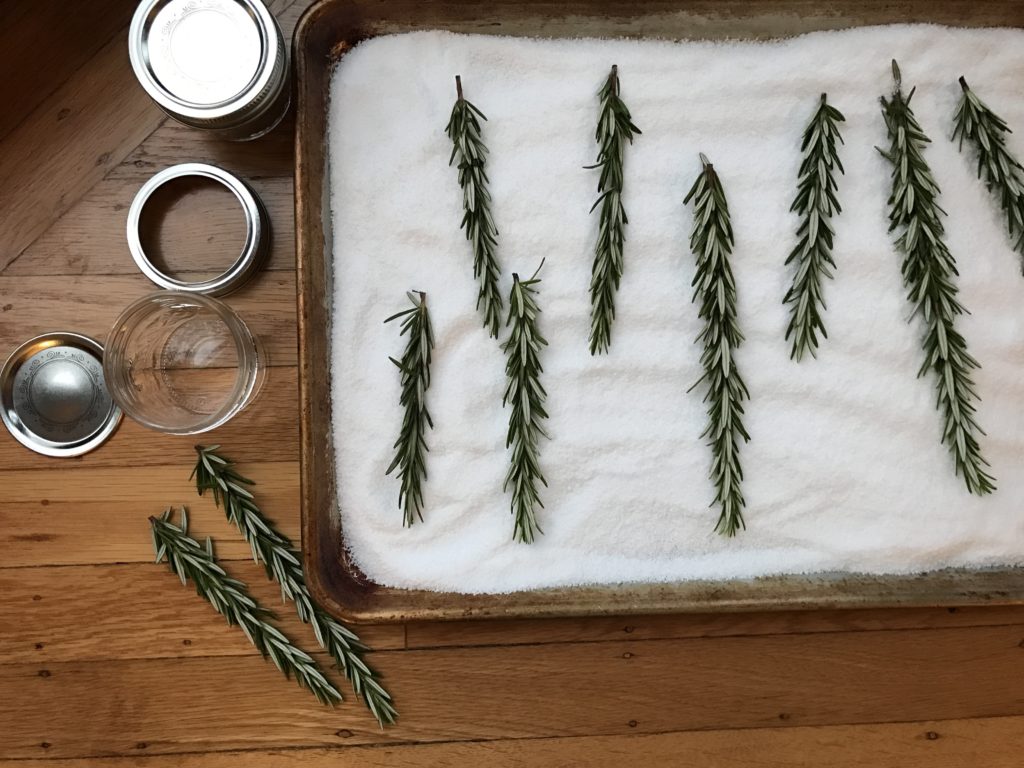 I made the salt in 3 batches in the oven, one box at a time.  I put the 3 pounds of salt in a large rimmed baking sheet, along with 5-7 sprigs of the rosemary, and baked in the oven at 200 degrees for 35-40 minutes, until the rosemary is dry and crumbly.
Then I transferred the salt into a big airtight container for 1 week so the flavors had a chance to cure.  I used a food processor to pulse the rosemary into small pieces so it would blend evenly with the salt.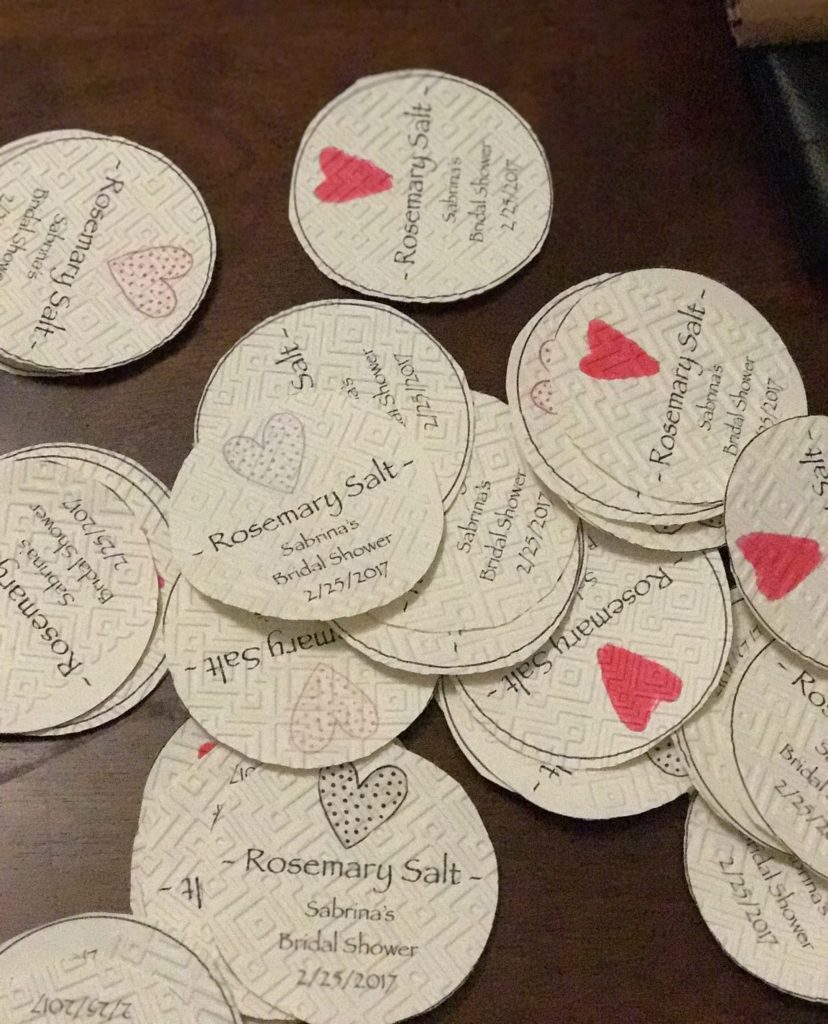 In the meantime, I washed and dried the mason jars and worked on the labels.  I used a standard 2 inch round label template on regular printer paper and centered the text on each circle before printing.  Once printed I cut out and used heart stickers to decorate the labels.  I was at my friend Jackie's house and she showed me her embossing machine so we threw a couple of the labels through it and loved the textured effect of the labels so I decided to do them all that way.  Totally unnecessary if you don't have a friend Jackie with an embossing machine, but a nice way to make the labels even more special.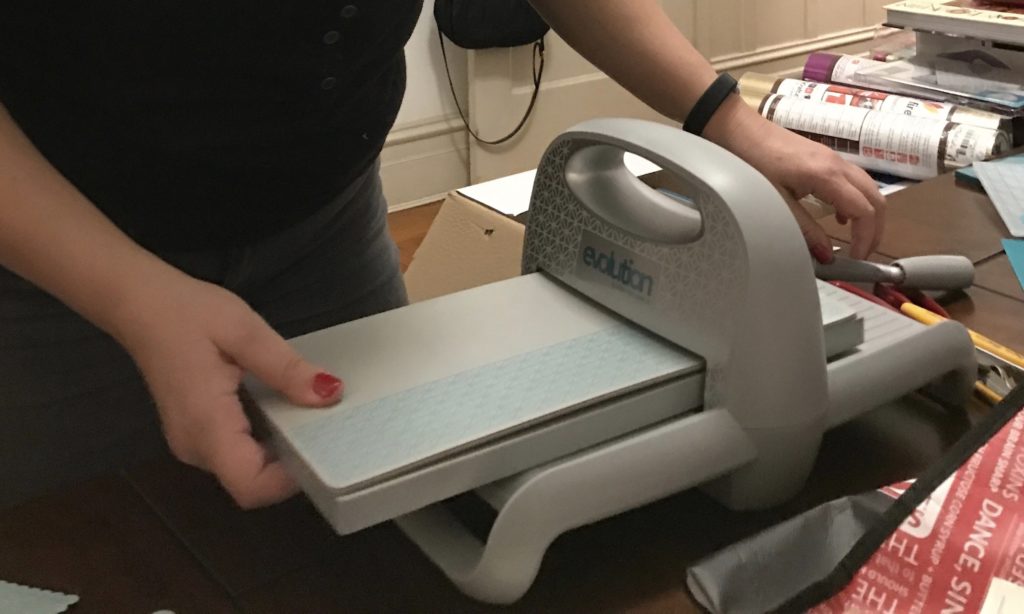 After a week, I separated the now cured rosemary salt into the individual mason jars, and placed one of the labels in between the lid and the ring that holds it in place.  They looked perfect!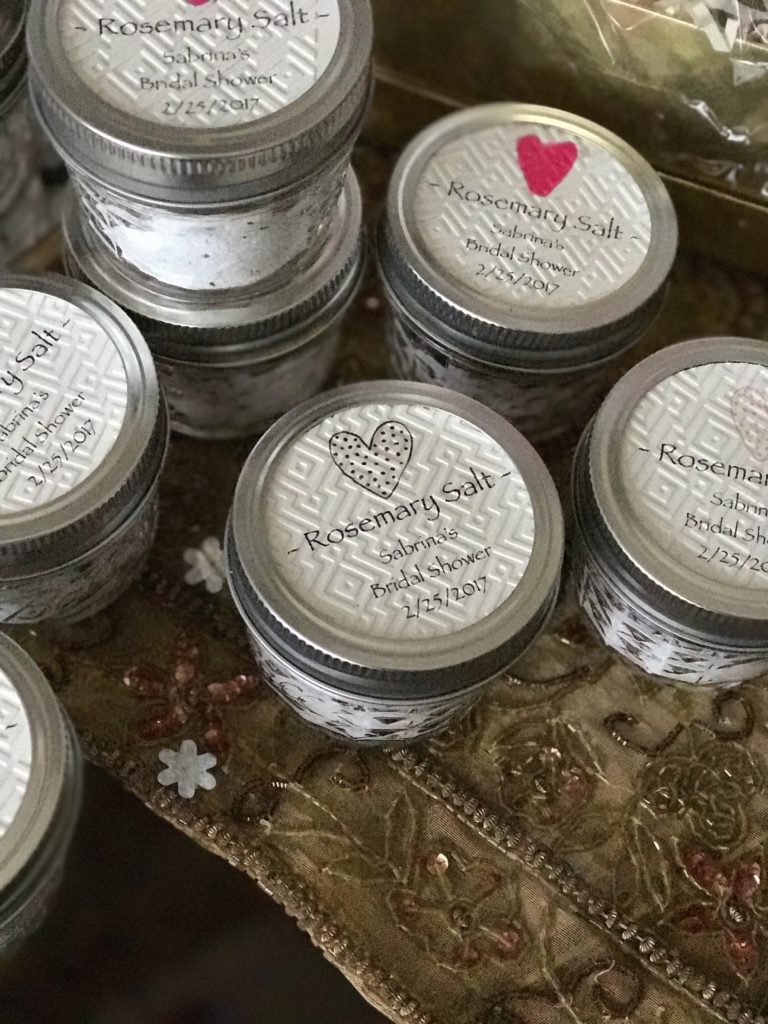 I stacked them up on top of each other on a little table with some games and prizes we were planning on doing at the shower.  Everyone loved them and it was fun to give people something useful that they would use.
The rosemary salt can be used in place of any other salt and taste delicious on meats, fish, in sauces, sprinkled on popcorn or even desserts!  Hope you enjoy!
Ingredient and Materials List:
3 x 3lb boxes of Course Kosher Salt
15-20 springs of Rosemary (or your web of choice!)
3 cases x 4oz mason jars