Mai's Vietnamese Restaurant – Pho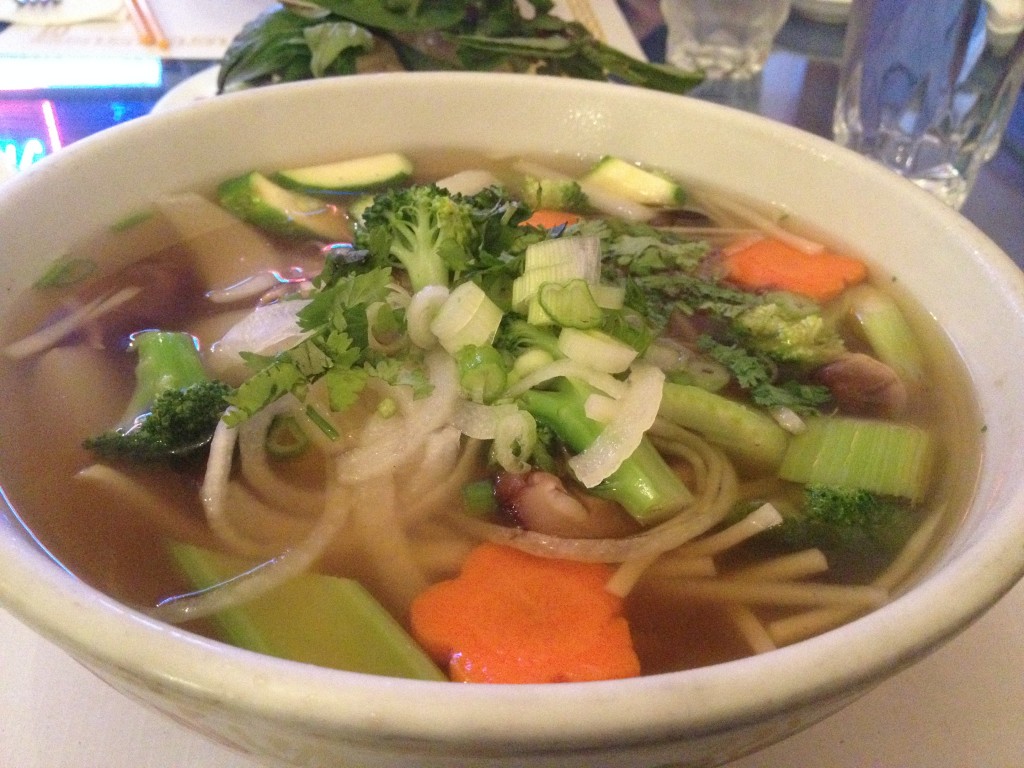 I had a delicious and solid bowl of pho at Mai's Vietnamese Restaurant at 316 Clement St, San Francisco.  My go to order is: vegetarian pho with beef broth.
The broth at Mai's was flavorful and I got a good variety of vegetables.  The carrot slices were even shaped into little flowers, nice touch.
Price was right, although parking can be challenging during key dining times.  Definitely will consider coming back here when in the neighborhood.