Perfect Potluck Salad: Watermelon and Beets Layered with Goat Cheese and Arugula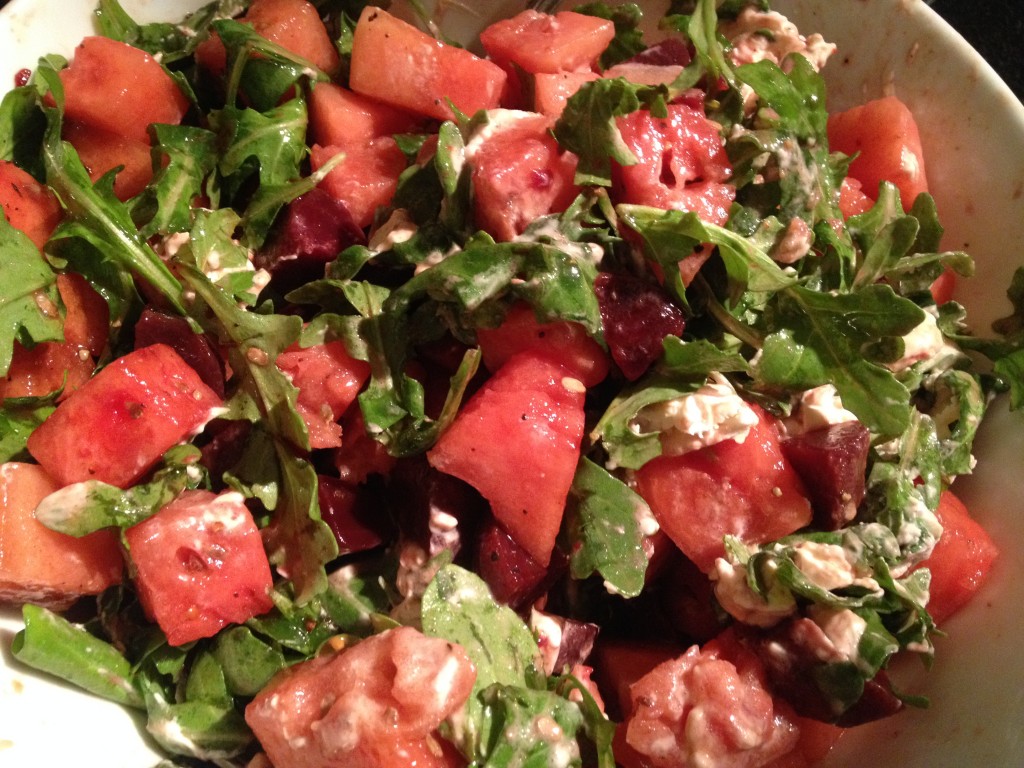 To kick off Thanksgiving this year we attended our friend Steve's annual Thanksgiving potluck.  There was a plethora of food, including 2 turkeys and casserole-fulls of traditional Thanksgiving fare, appetizers, sides, and desserts.  I was in heaven and ate to my hearts content – my most favorite thing to do 🙂
To switch things up a little I decided to take a refreshing salad to complement the rich, cheesey, and buttery foods we were going to eat.  I needed a recipe that was easy to transport, would require minimal time prepping once I got there, and would be a hit at the party.  I'm proud to say this recipe satisfied all my requirements!
Watermelon and beet salad with goat cheese and arugula.  By keeping all the ingredients separate until just about to serve everything stays fresh and beautiful!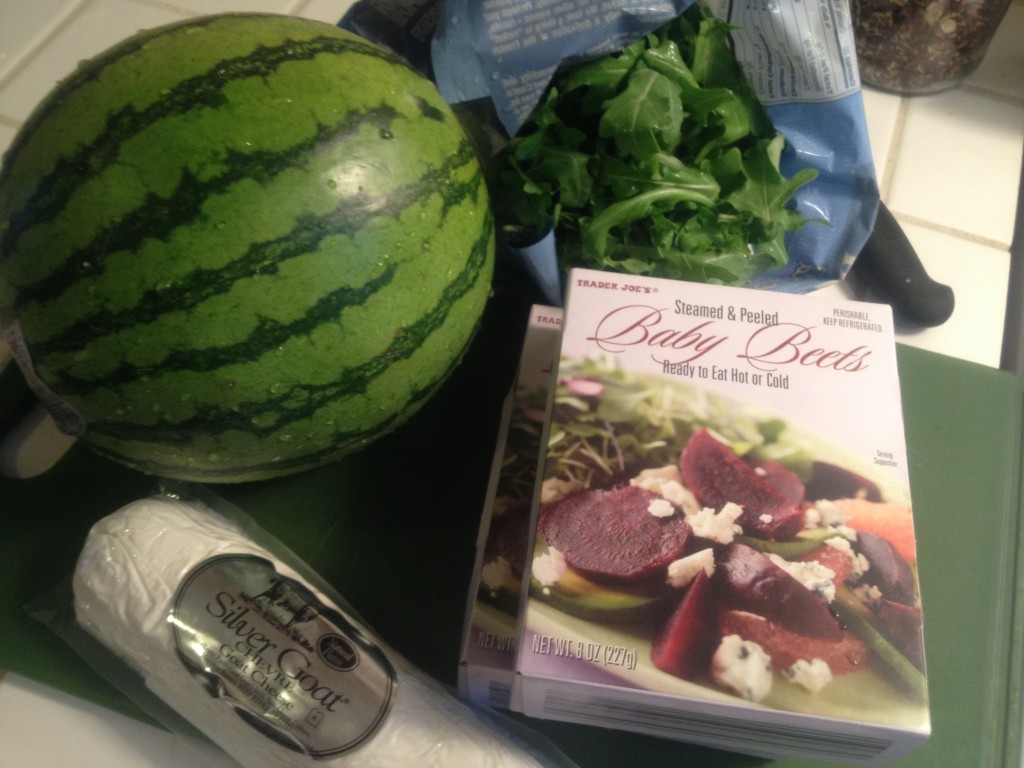 I started by chopping one baby watermelon into 1 inch cubes.  I placed them in a large tupperware which I would use to transport them to the party in.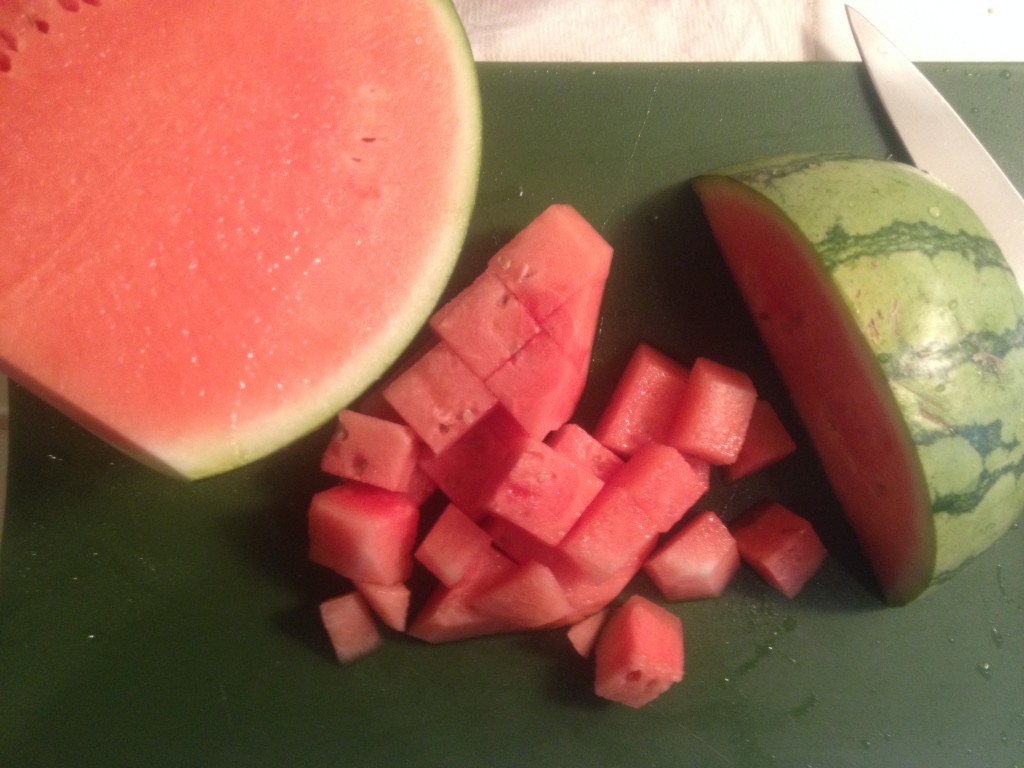 Next, I did the same thing to two packages of steamed baby beets, and put into a separate container.  I am in love with beets and they are so convenient to eat out of these shrink wrapped packages from Trader Joes.  They are pre-steamed, pre-peeled, and imported from France.  I usually have a package in my fridge for any sudden cravings or last minute guests.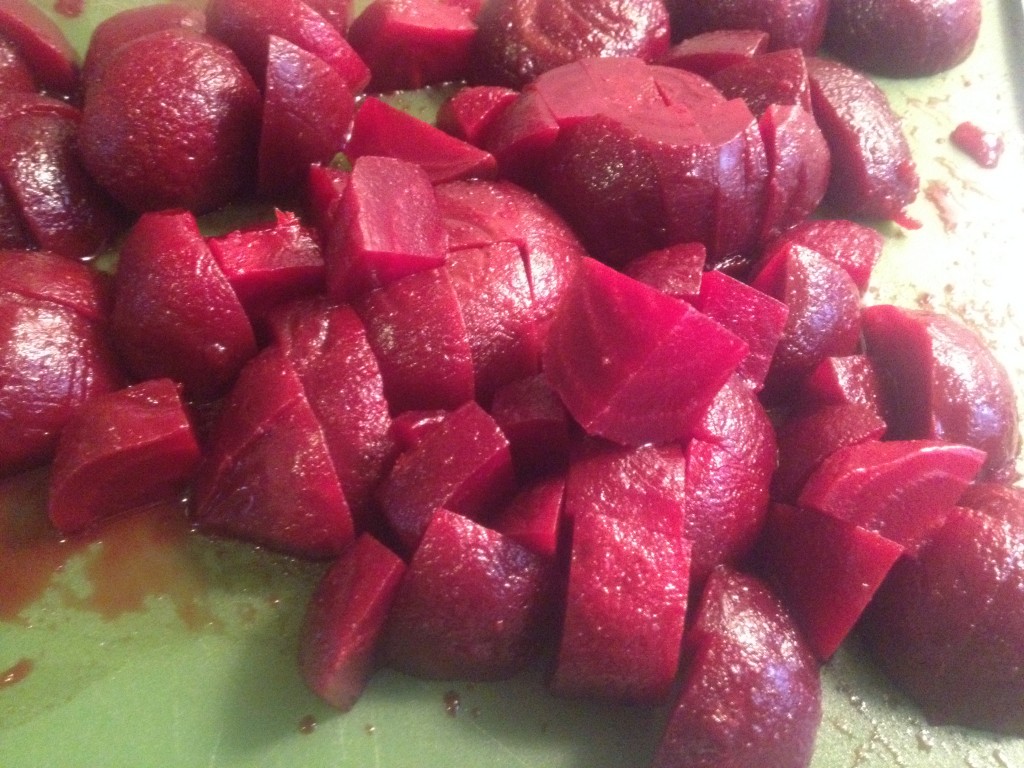 I grabbed a few handfuls of washed arugula and placed in a ziplock bag.  The peppery arugula added a nice flavor and texture to the salad.  I also used pasteurized goat cheese for this recipe which I crumbled on top right before taking to the dinner table.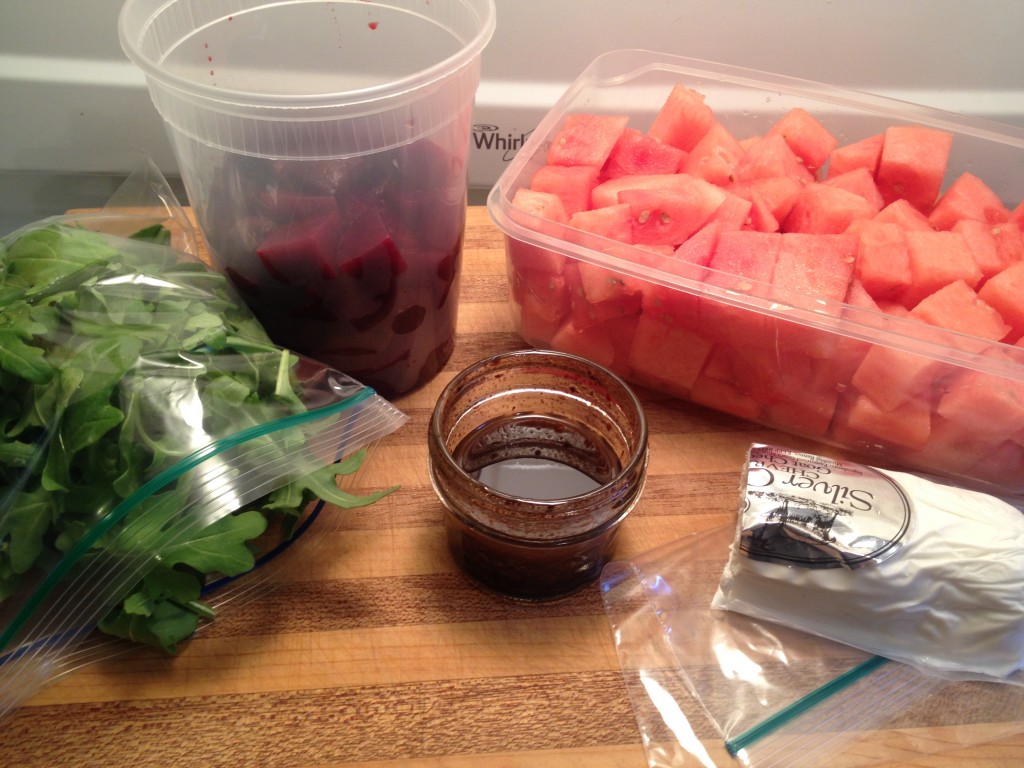 For the simple vinaigrette, I mixed a few tablespoons of balsamic vinegar with good quality olive oil and salt/pepper in a small mason jar.  The best part of the mason jar is that it has a tight seal so it wont leak in transport, and it can be shaken vigorously to emulsify the oil and vinegar for a smooth dressing.
At this point if I was making the salad to enjoy at home, I would layer all the ingredient in a large bowl or platter and serve immediately.  Since I was taking it with me, I just nestled everything into a picnic basket and was ready to go!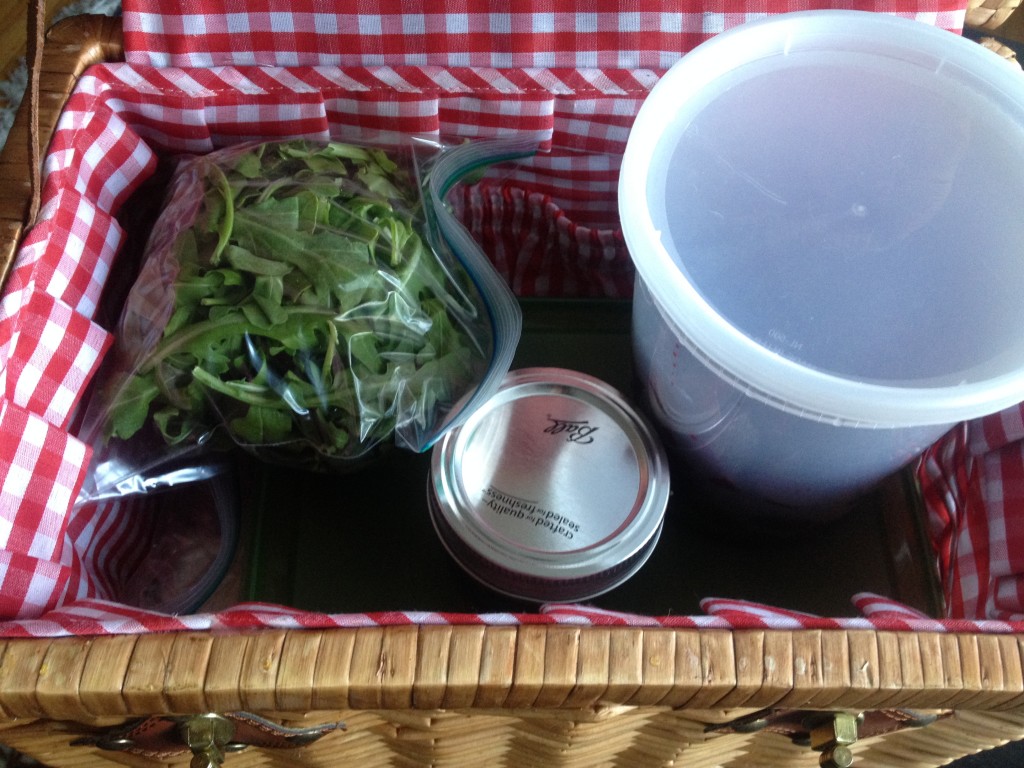 The salad was a huge success!  I can't wait to make this during the summer and taking it to a real picnic in the park!  Would you like to join me??