Persian Fig Jam – Morabah Anjeer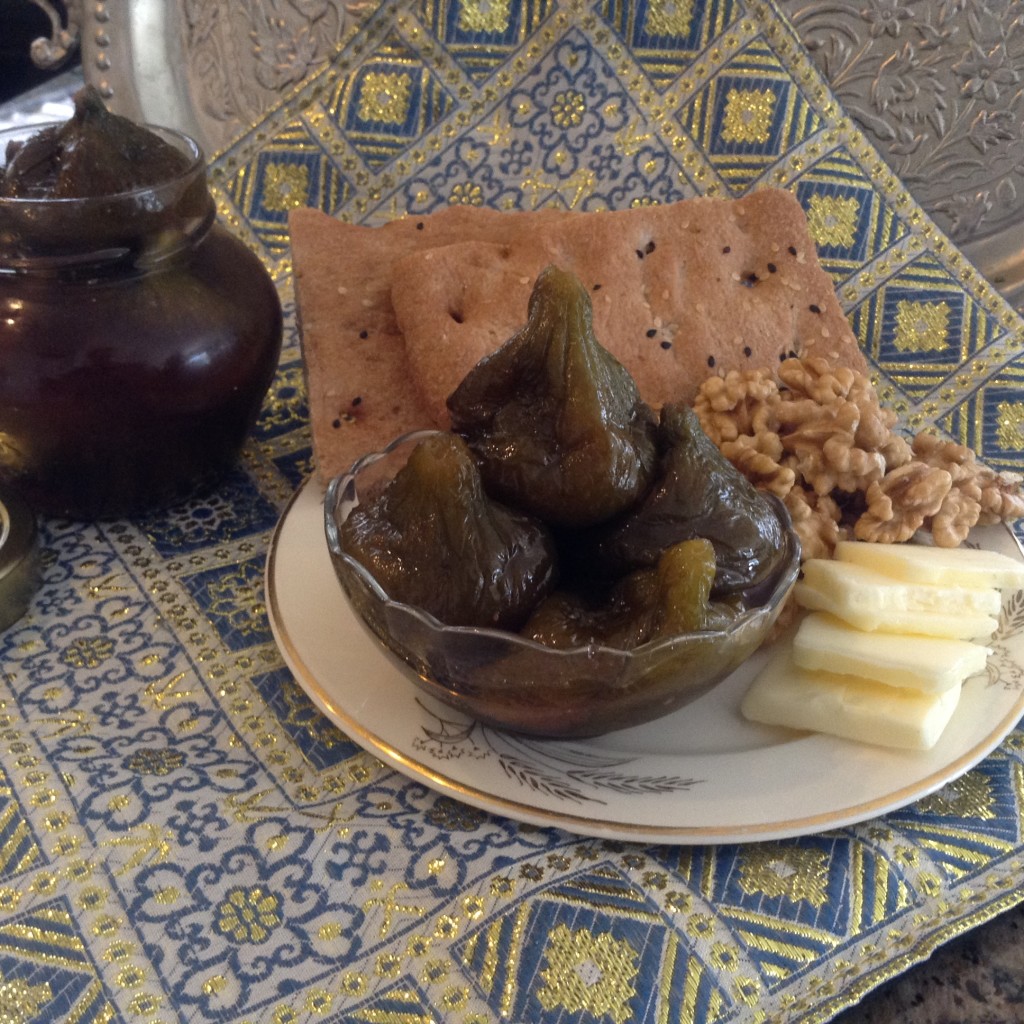 Figs are one of my favorite summer fruits. We buy them by the box full from the local farmers market and devour them throughout the day.  I love pulling them apart, exposing their alien flesh insides, and adding them to my morning yogurt with chia seeds, or just eating them as an afternoon snack with tea (or every time I walk through the kitchen!)
Fig jam is a Persian breakfast specialty and I'm excited to savor the flavor past the summer season. Typically served with fresh bread, butter, and soaked walnuts or almonds, fig jam is a simple recipe that will wow your guests.  By keeping the figs whole, the presentation of the jam is delightful to the eyes, while the delicate rosewater and cardamon flavor balances out the sweetness.  Like many Persian jams, this recipe only calls for a few ingredients and no pectin or gelatin is needed.  Either green or purple figs can be used.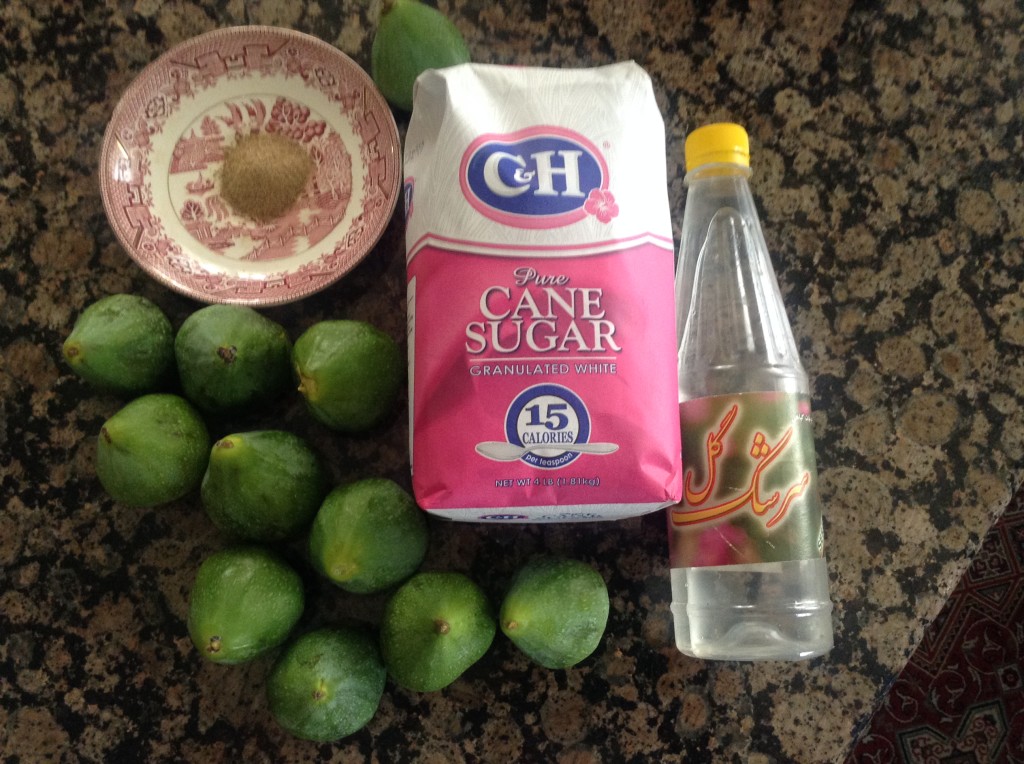 Start off by pricking ripe figs with a toothpick. This allows for the sugar syrup to penetrate the figs and also for the nectar to be released from the figs into the rest of the jam. Prick 5-7 times depending on the size of the fig.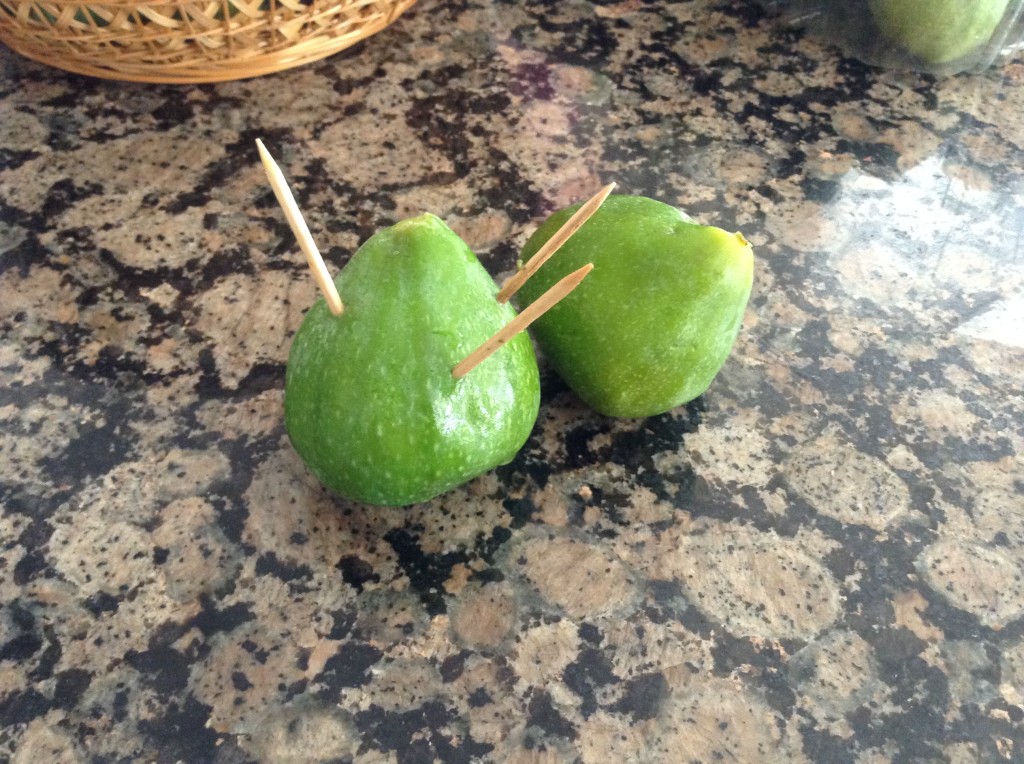 Next, cover the figs with 2-3 cups of granulated sugar. Ideally, let the figs and sugar sit covered with cling wrap overnight, or for at least 4-5 hours.  You can use the same pot you'll cook in to save washing a dish!  Using a large wide pot allows the figs to cook without having them stacking too high.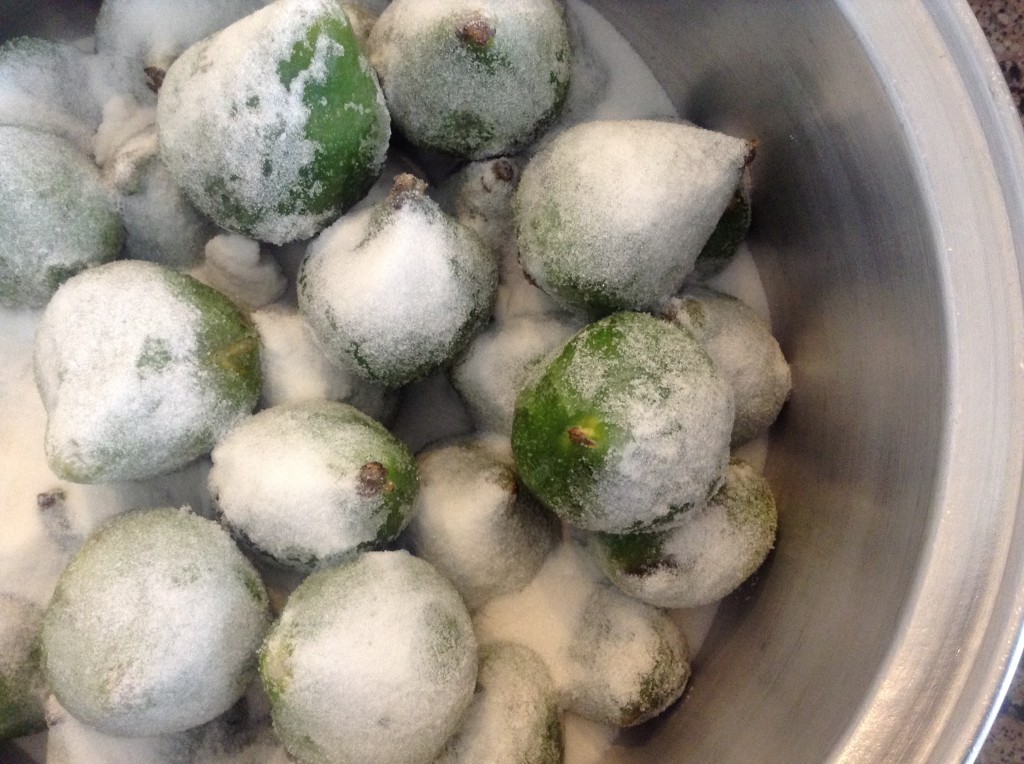 Cook on medium/low heat and simmer away for 1.5 to 2 hours until the figs have darkened in color and the syrup has thicken.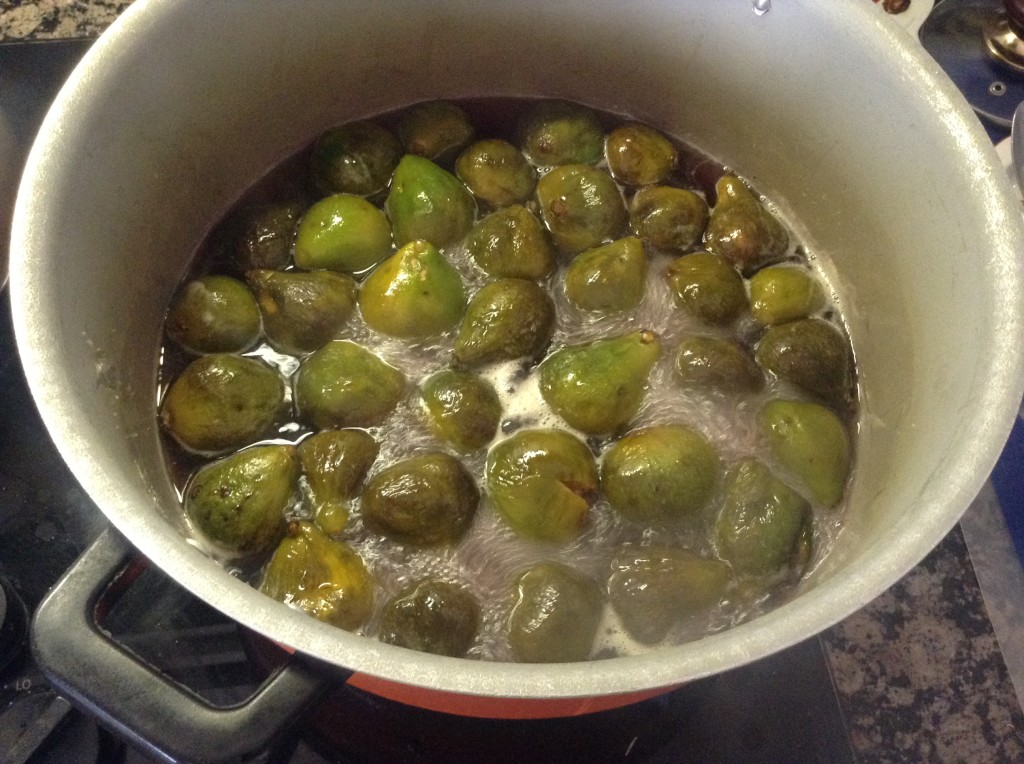 Then add 2 tablespoons of lemon juice, 2 tablespoons of rosewater, and 2 teaspoons of ground cardamon, or to your own taste.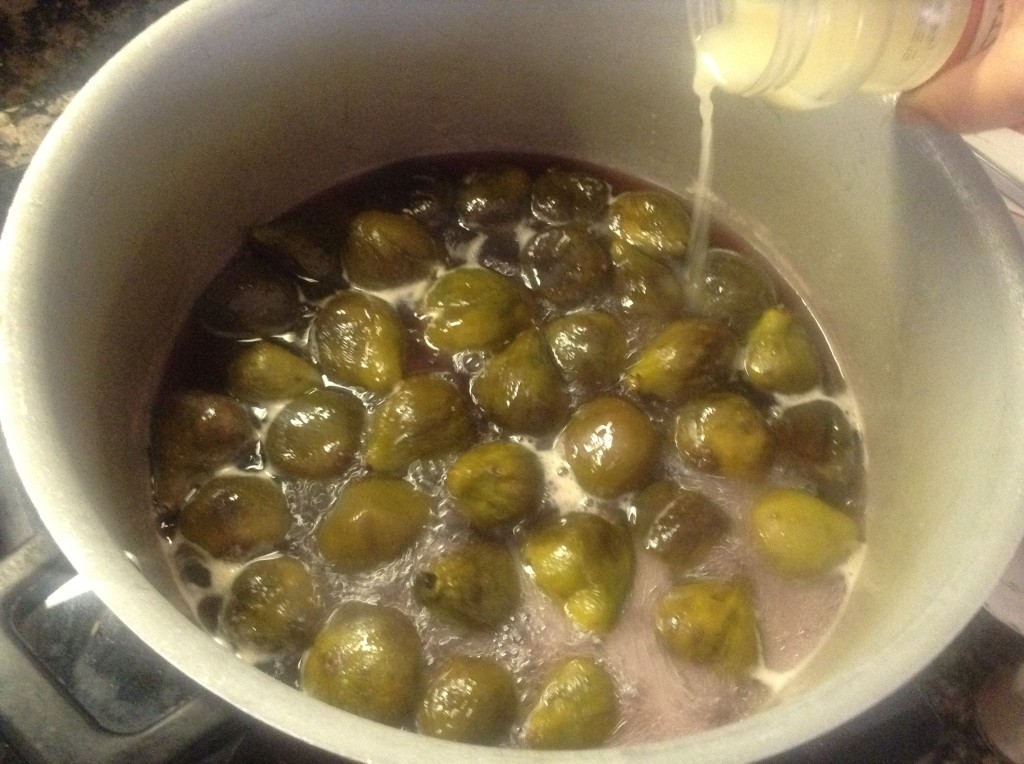 Simmer for another 15 minutes and you are done!  Allow to cool before separating into mason jars and giving to your friends 🙂