Persian Kebabs at Sonoma County Luncheon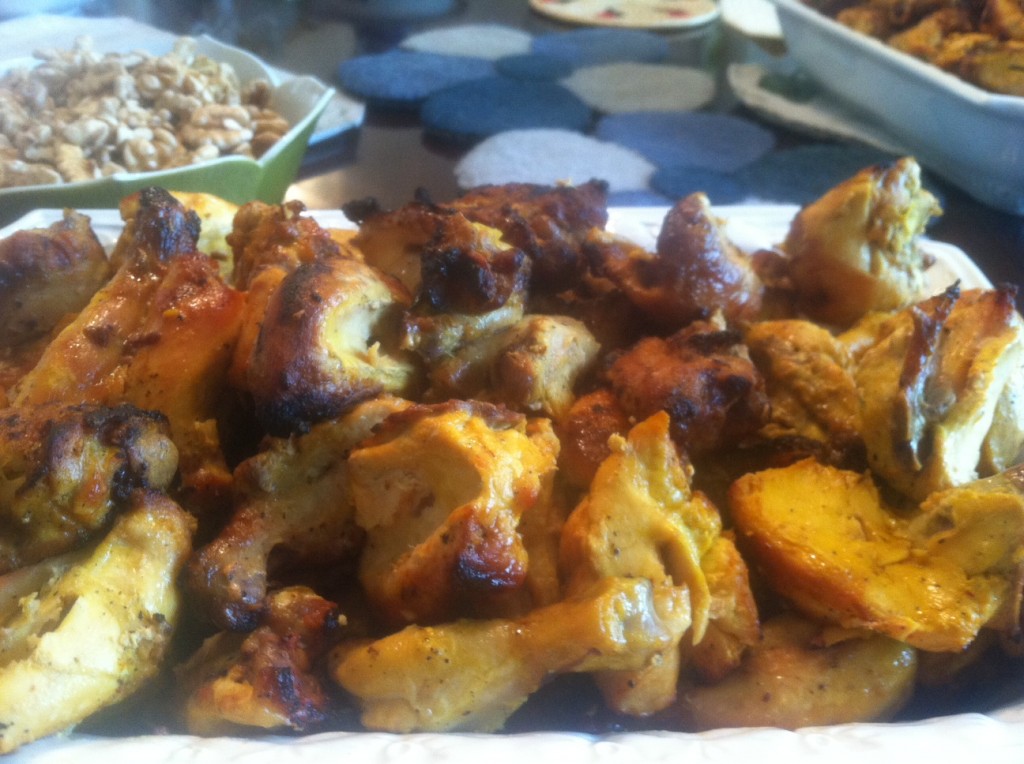 I had the pleasure of attending my cousin's bridal shower in Windsor, California recently.  We all had a great time and, I do have to say, one of my favorite parts of the day was lunch.  My older cousin had made kababs on the BBQ and I can still taste the saffron and yogurt marinated grilled chicken and fillets of perfectly medium-rare charred beef.  I love the smokey flavor meat gets when grilled over an open flame.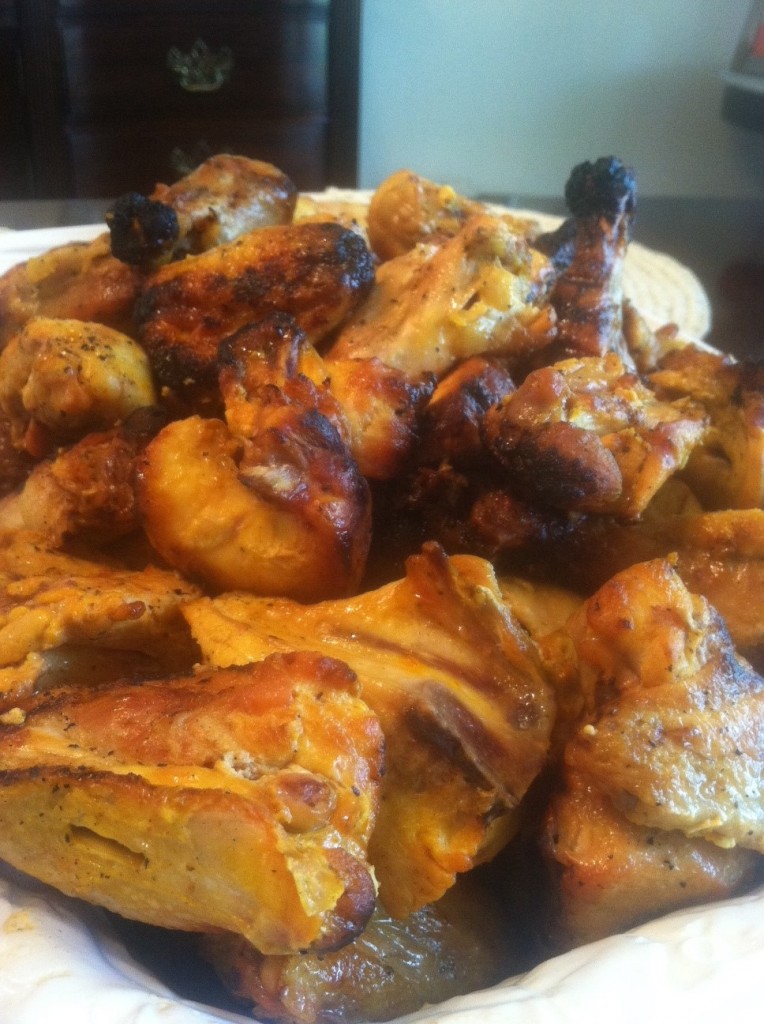 The Persian technique to make kababs is to actually suspend the skewers above a fire without ever letting it rest on the grill.  This is true for chicken, beef, or vegetables.  The skewers usually have a flat metal surface and are flipped often for even cooking.  Typically, charred tomatoes are served along side kababs as well.
Another favorite my cousins had made was Salad Oloovieh, which is Persian style chicken and potato salad.  It's delicious eaten by it's own or with a slice of lavash bread and fresh herbs.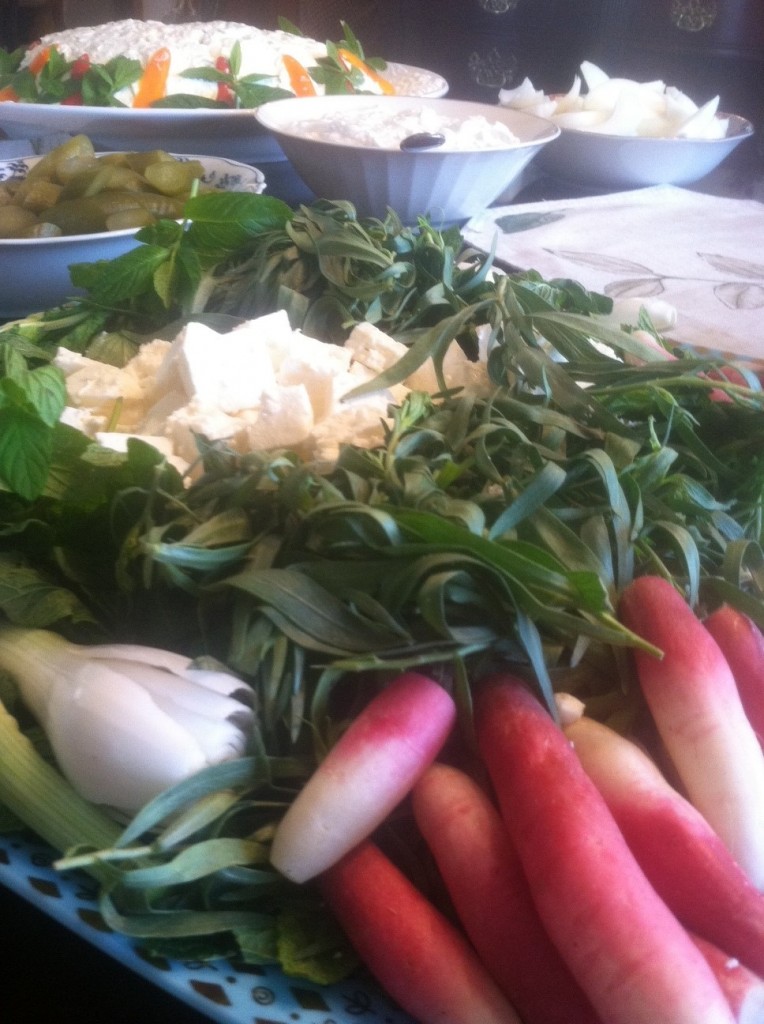 You can expect to have a platter of fresh herbs, cheese, and nuts served at any Persian meal.  Fresh herbs and vegetables, like radishes and green onions, are enjoyed like a condiment accenting the flavors in the food.  I particularly enjoyed the ones at the luncheon as they were locally grown in Sonoma county and bursting with freshness and taste.
Yogurt served plain, or mixed with cucumber or shallots, are often served as well.  The yogurt provides an enjoyable fresh and palate cleansing experience, enhancing the many flavors.
My plate (pictured below) always seems to be overflowing with food.  I love having a little taste of everything on the table.  I often mix the flavors together for exciting new combinations.  I know that not everyone is a fan of eating like this but it's my favorite way to eat Persian food.  A little bit of salad and if I'm lucky, some tadeeq, round out my meal.