Fried Chicken platter at Proposition Chicken, San Francisco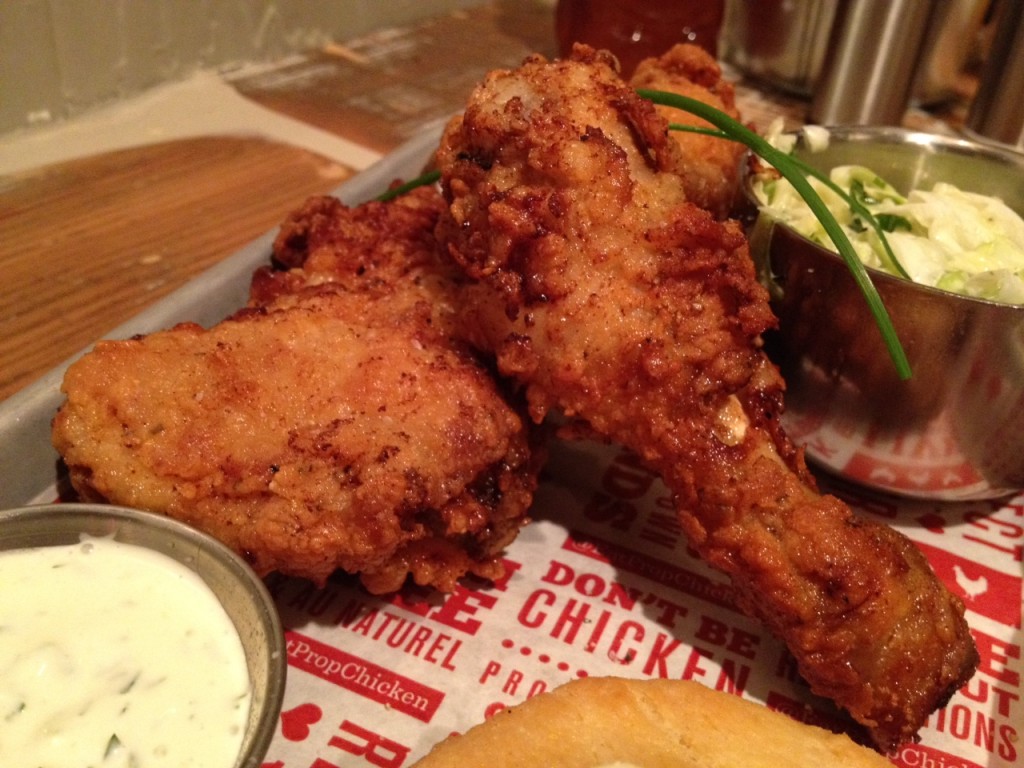 I had the opportunity to try one of SF's new fried chicken joints last night called Proposition Chicken.  Located on Market street, bordering Hayes valley, a convenient spot to access via different parts of the city.
There is a simple menu with your choice of fried chicken, rotisserie chicken, or crispy BBQ Tofu.  You can have that served as a sandwich, topped on a salad, or on a platter with spicy slaw and a biscuit.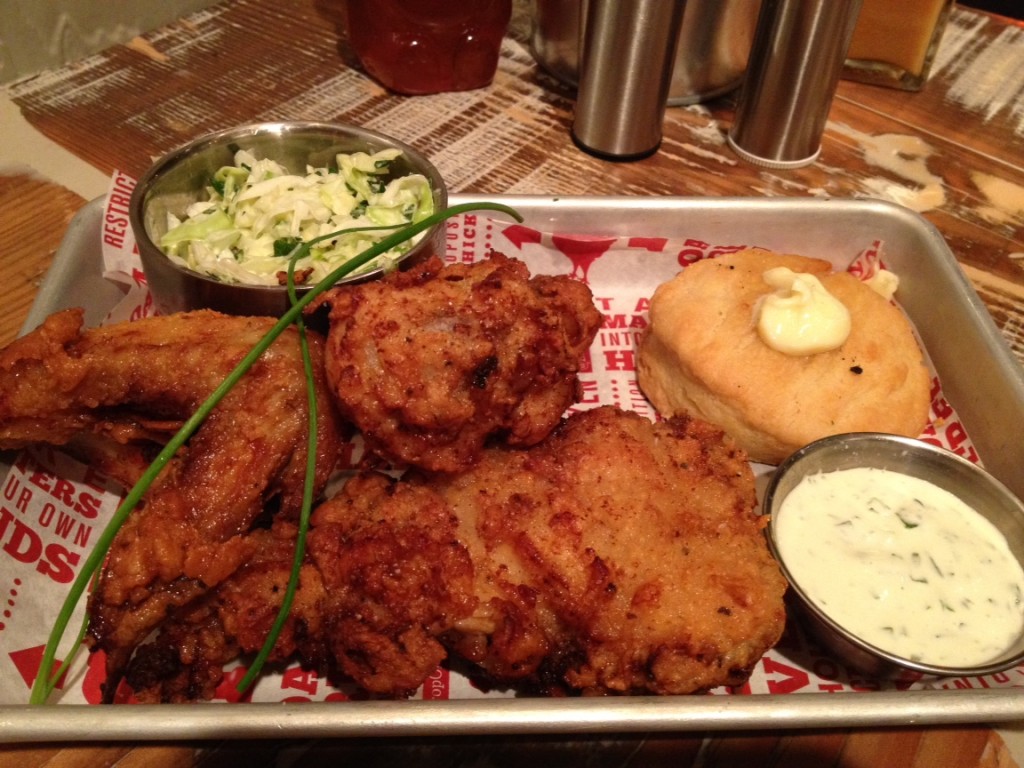 Being my first time here, I opted for the Fried Chicken Platter.  It was 3 pieces of dark meat on the bone fried to a perfect golden brown.  The buttermilk biscuit was topped with honey butter and the spicy slaw was creamy and delicious.  I loved the ranch-esque dipping sauce made with fresh herbs.
My friend got the rotisserie chicken served over a salad of kale leaves, cherry tomatoes, cucumbers, mint, and carrots.  One of my favorite things are including herbs in salads!
I love how the chicken is free-range and everything is made on site.  They are totally eco-conscious, donating their used cooking oil to the city, using biodegradable and compostable packaging, and using local salvaged wood for the bar and tables.  Speaking of bar, they are still working on liquor licence but plenty of places to go afterwards in the area.
I'm definitely trying the fried chicken on top of a salad next time.  See you soon PC!