Sun Ripened Tomatoes on the Vine
There is nothing sweeter than tomatoes baked and ripened on the vine in the hot summer sun. All year long, I look forward to heirloom varieties available at local farmers markets and featured as specials in my favorite restaurants. Lucky for me, I was able to pick some fresh off of my friend's plants in the East Bay Area, where the sun is extra hot. I love the way fresh tomatoes smell and taste – it definitely one of my favorites!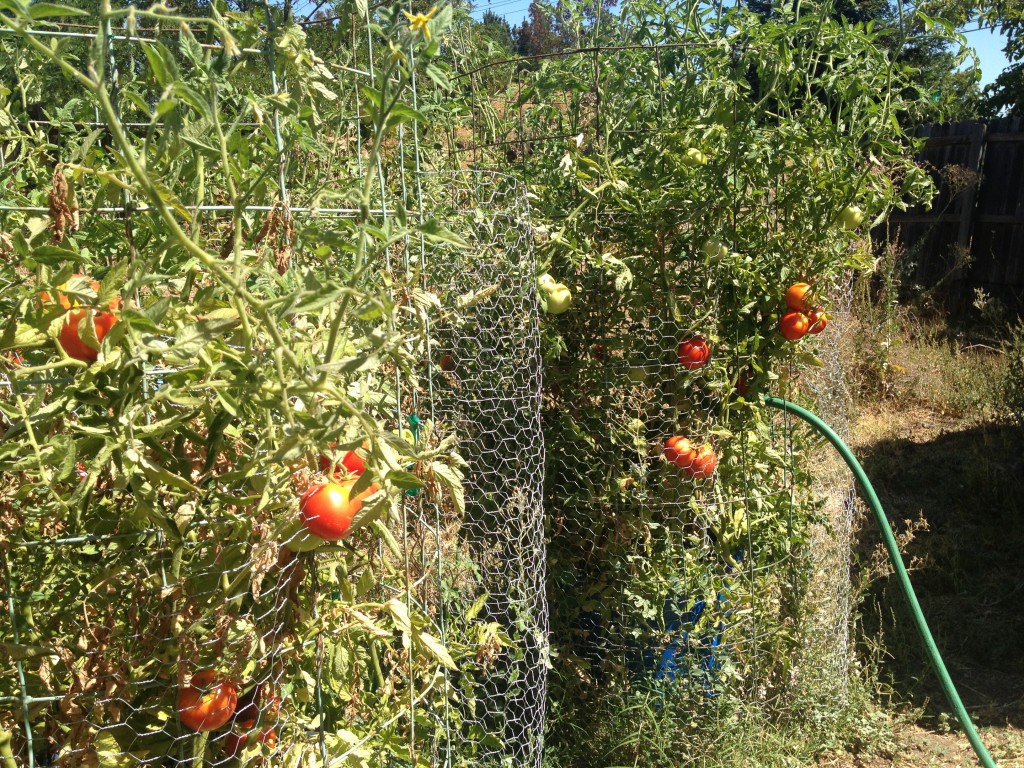 I think the best way to prepare perfectly ripe and delicious tomatoes is to do hardly anything at all. A little bit of salt or vinegar will really amplify the flavors and allow the natural sweetness to shine.  A great recipe to do this with is Bruschetta.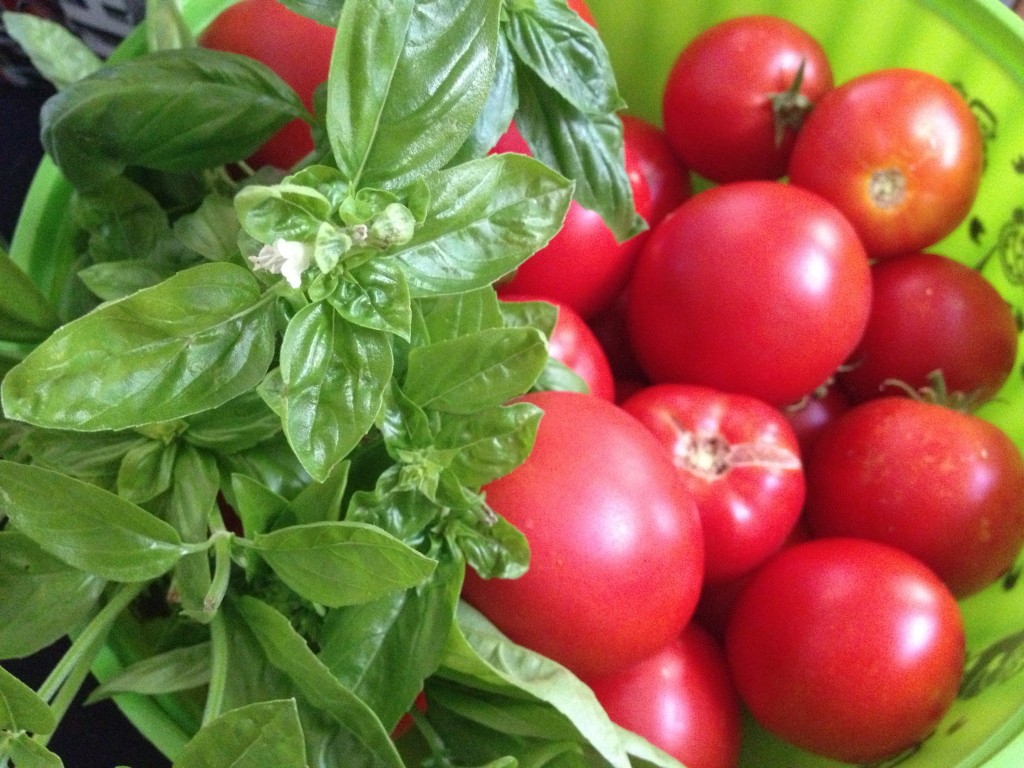 For the bruschetta, add a chiffonade of fresh basil to a bowl of diced tomatoes and finely chopped garlic. To get a perfect choffonade, roll leaves of basil into a cigar shape and slice diagonally into thin strips with a sharp knife.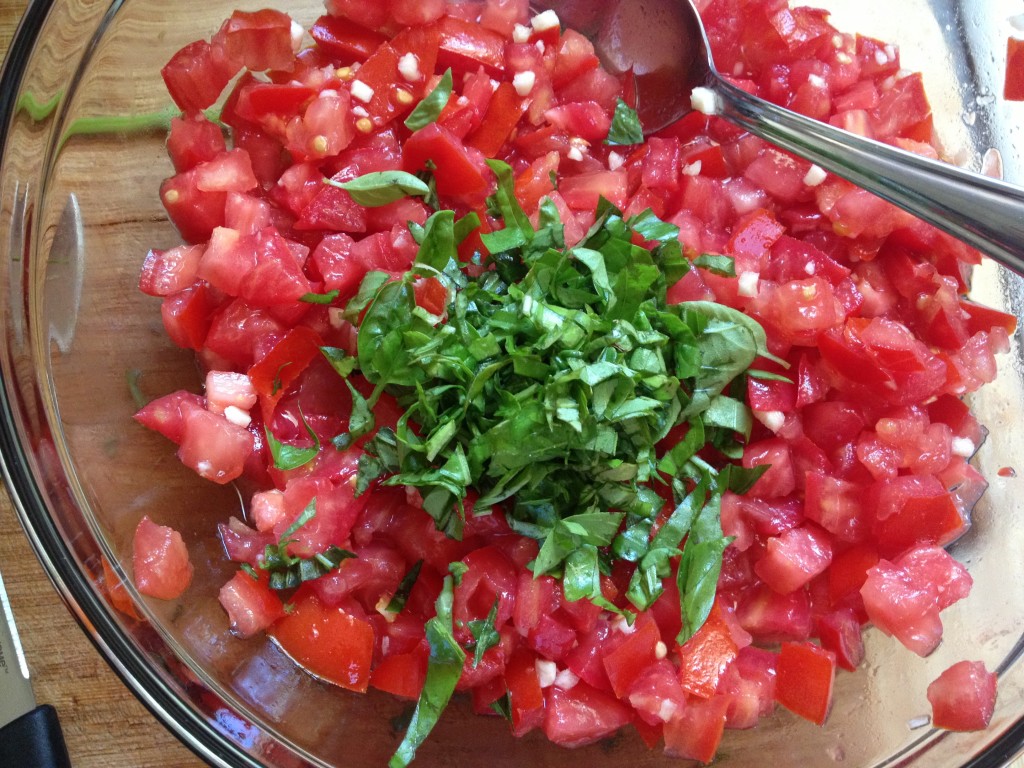 Mix with a heavy splash of balsamic vinegar and olive oil, salt and pepper, and allow to rest in the refrigerator until ready to assemble the bruschetta.
As the tomato, basil, and garlic mixture chill, we can move onto the bread.  Slide bread in diagonal pieces and brush lightly with olive oil.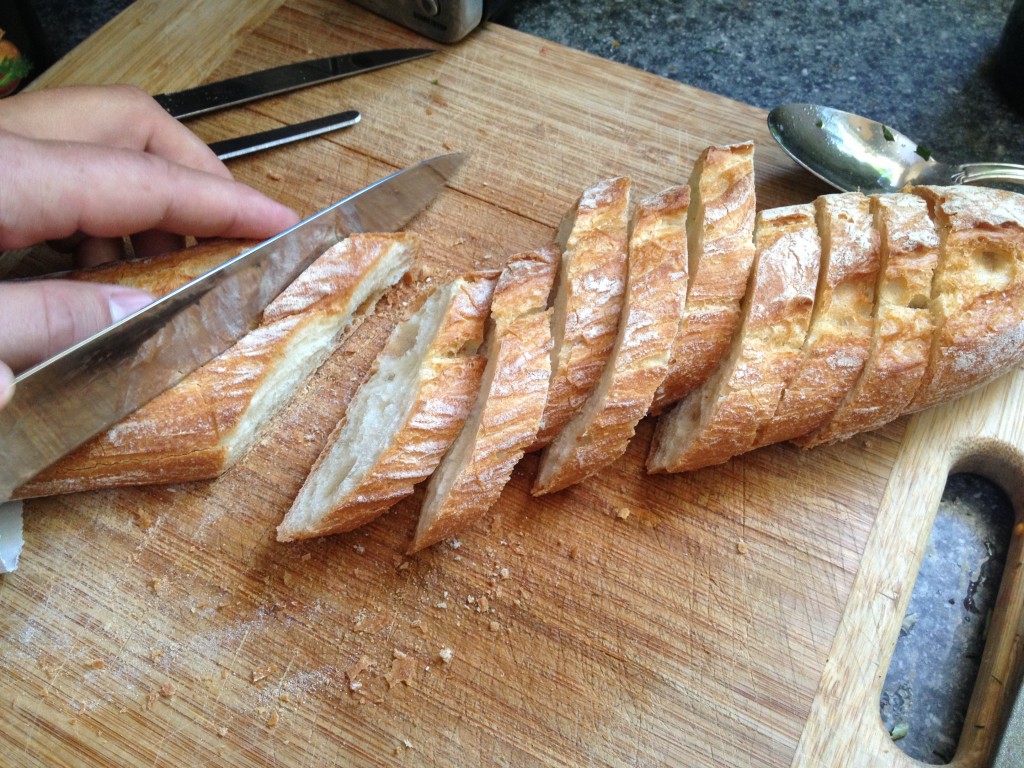 Toast the bread in a high oven of about 400 degrees, until it starts to turn golden brown.  Once slightly cooled, rub a piece of raw garlic across the top and bottom of each piece.  Don't skimp on this step as the garlic brings a ton of flavor to the bread and fills the room with a sweet garlicky scent.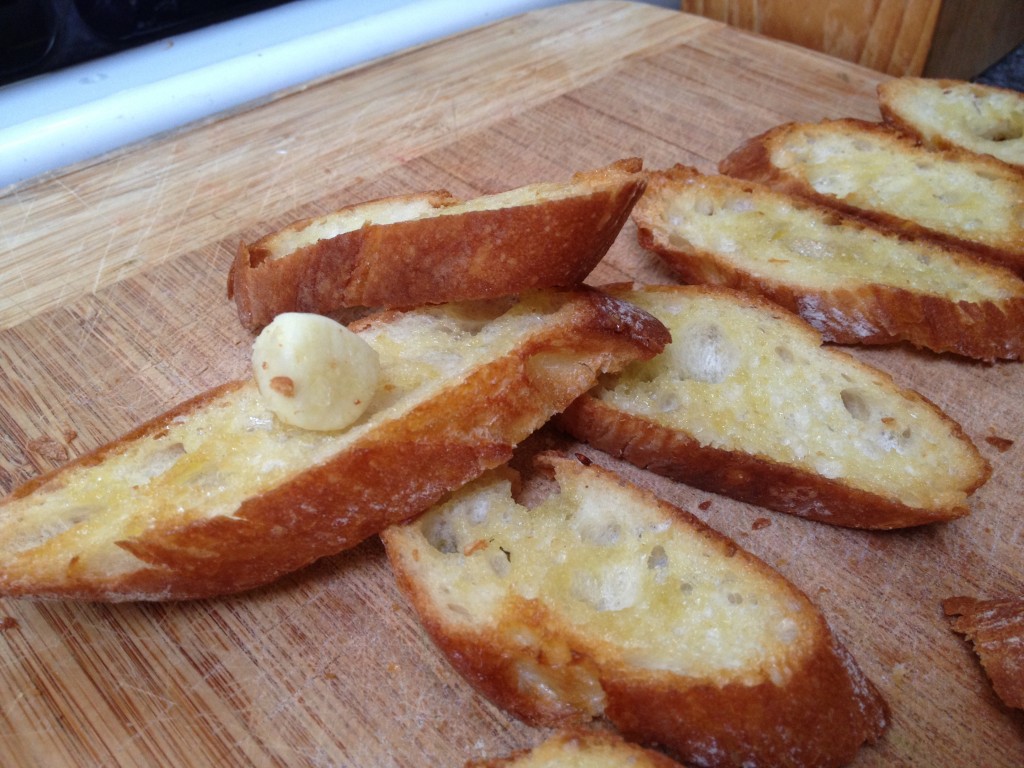 Next, prepare the other toppings, in this case, fresh mozzarella and aged prosciutto – these are optional elements and easily replaceable with another topping of your choice of your own like Parmesan or olive tappenade.  In fact, check out my post on crostinis to make your own variation! http://beatseats.com/roasted-zucchini-and-minted-queso-blanco-crostini/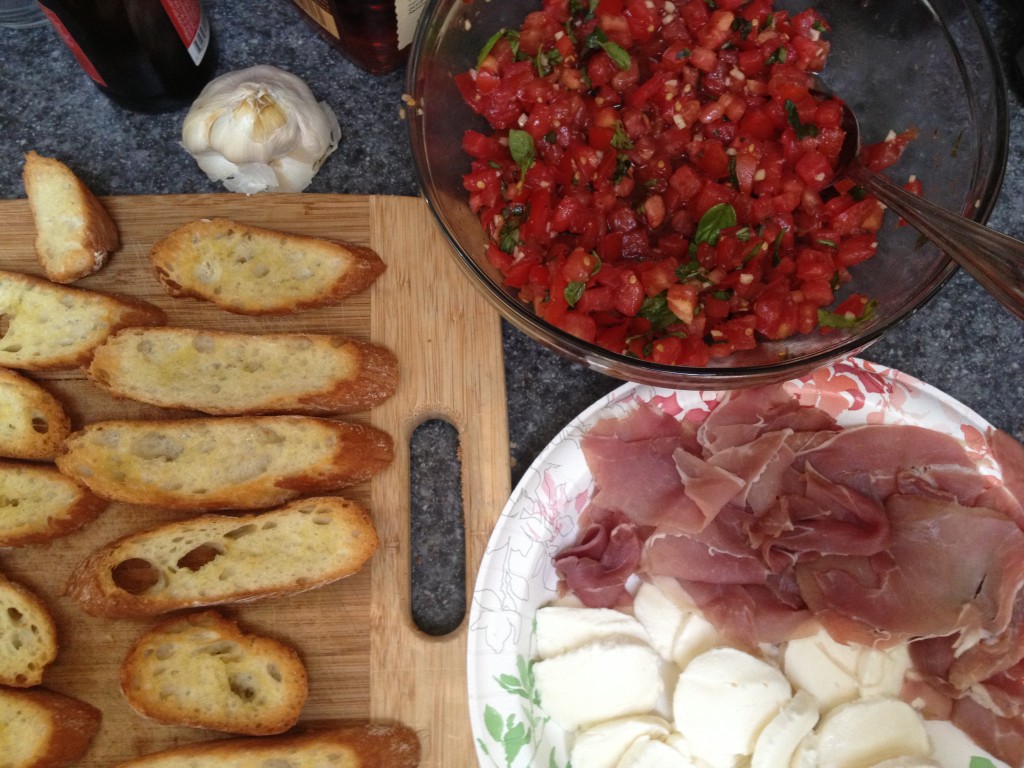 You are now ready to assemble! Top each piece of bread with the bruschetta mixture, fresh mozzarella, and prosciutto.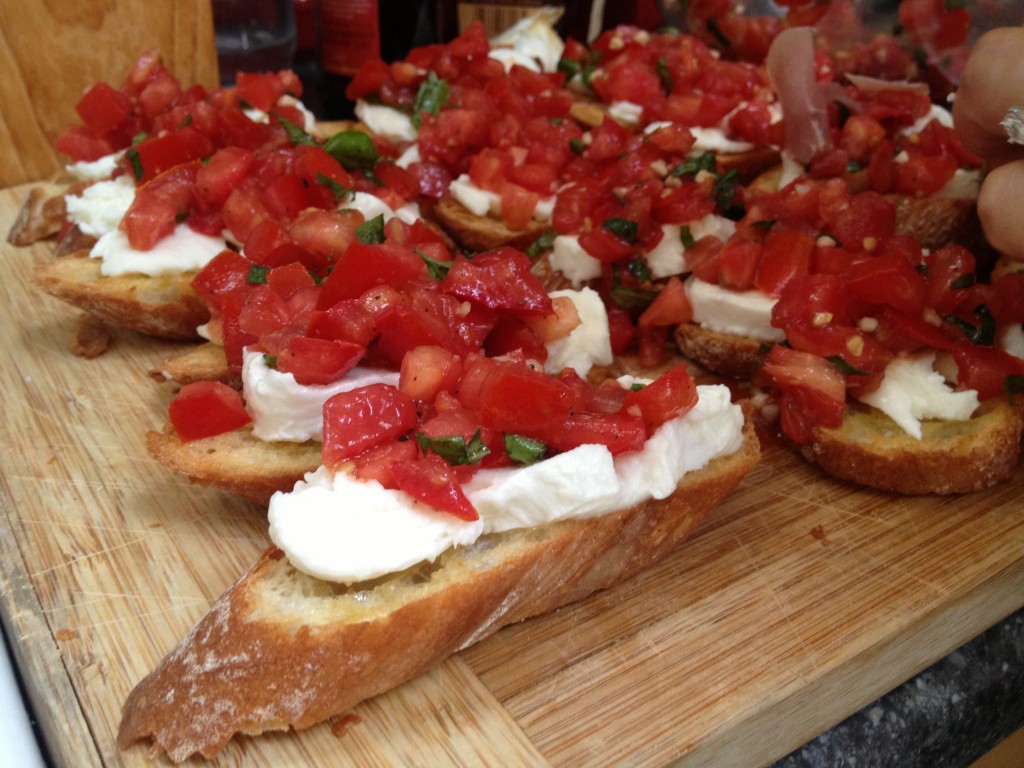 I like to serve the bruschetta on a nice cutting board.  Pass around to your friends and family for an appetizer or snack – I'm sure everyone will enjoy!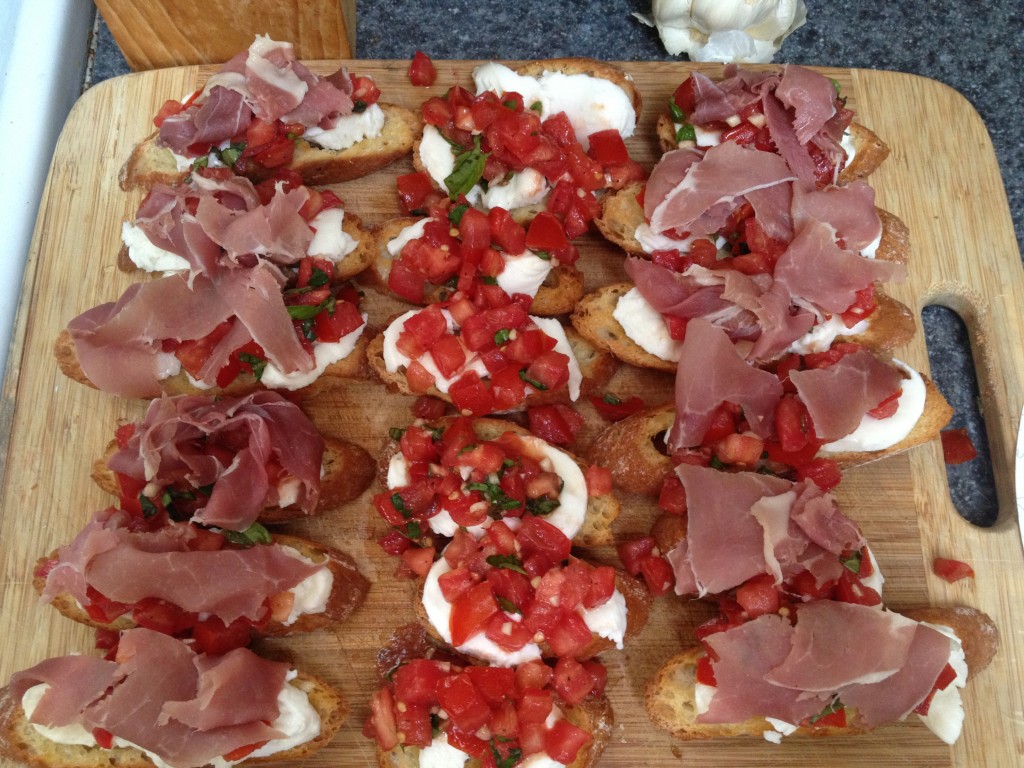 I can't wait to eat the remaining tomatoes – they are so sweet and flavorful I'm excited to use them in other recipes!  Fingers crossed I can grow my own next summer!!