Heirloom tomato and white bean salad with fresh basil and garlic
There is nothing like fresh tomatoes in the summer time.  I love the way they smell and especially the way they taste, simple with just a sprinkle of salt.  A ripe tomato doesn't need much and this simple and satisfying salad showcases this summertime fruit without overpowering or overdoing it.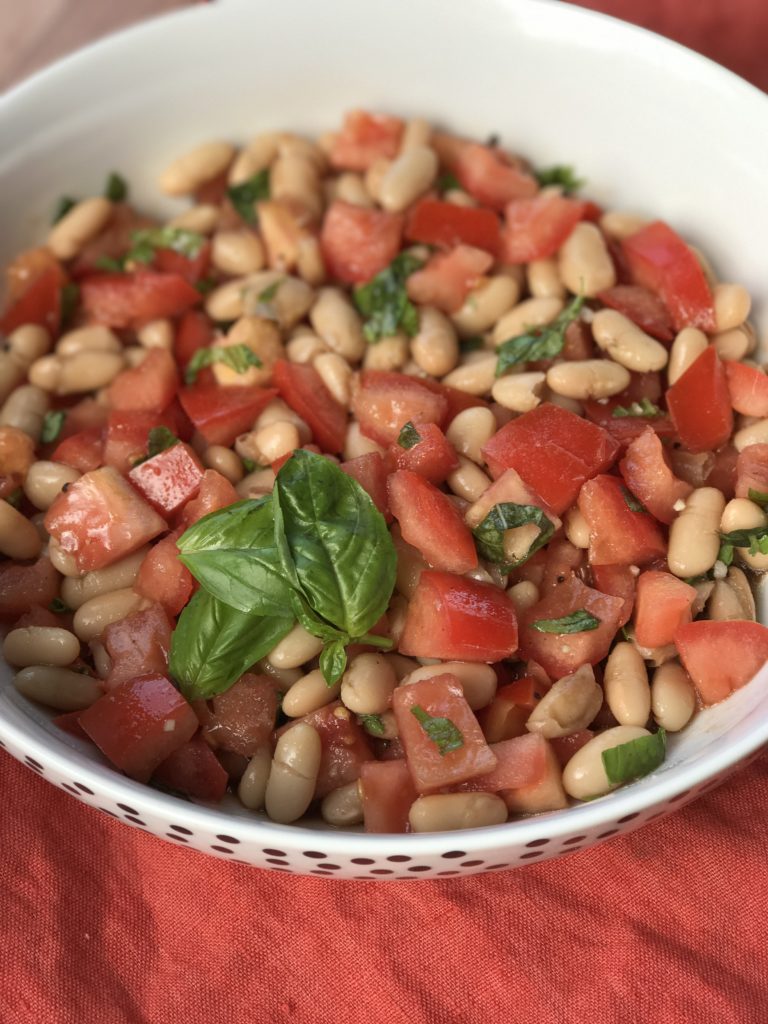 Perfect for entertaining, taking to a potluck, or just sitting on the porch with a bowl all to yourself, this is one of my go-to salads and I hope you enjoy!
Recipe is as follows:
Dice 2 large heirloom tomatoes and place in a  large bowl.
Add 1 can of drained and rinsed white or cannellini beans
Chiffonade 5-6 sprigs of fresh basil, add to bowl
Mince 1 clove garlic, add to bowl
Add 1/4 cup each olive oil and balsamic vinegar
Season to taste with salt and pepper
Mix well and enjoy!
INGREDIENTS:
2 large ripe heirloom tomatoes
1 can white or cannellini beans
5-6 sprigs fresh basil
1 clove garlic
1/4 cup olive oil
1/4 cup balsamic vinegar
salt and pepper to taste