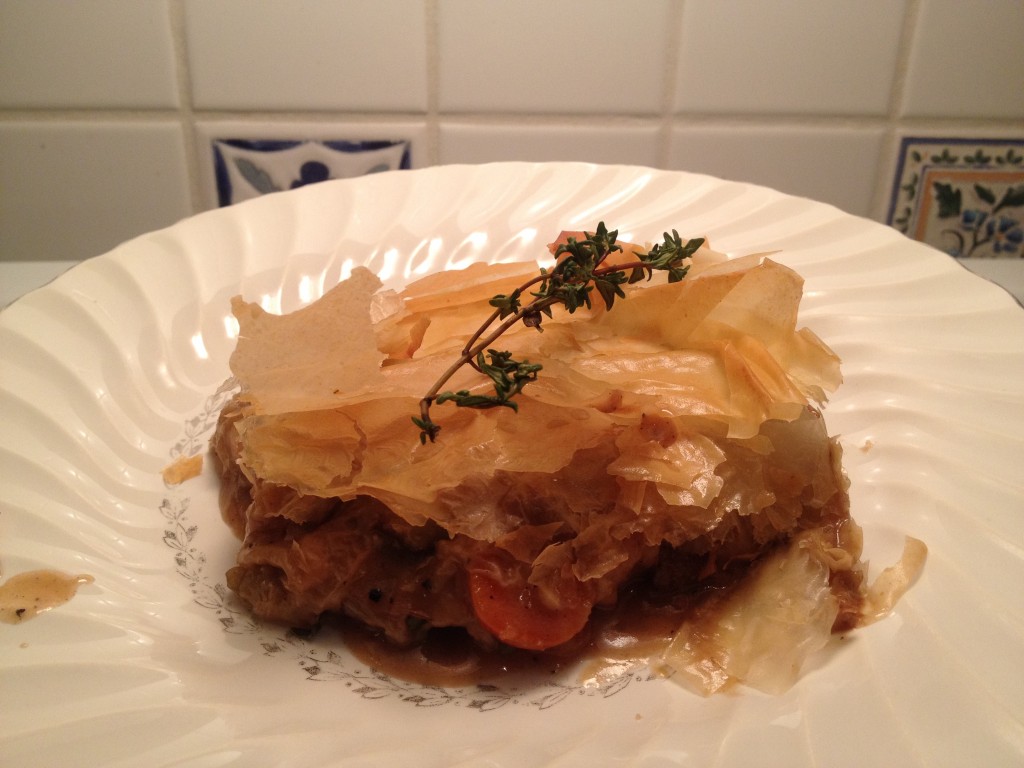 I love pot pies. Flaky crust, warm creamy filling, protein and vegetables in every hearty spoonful. It's one of my comfort foods to the max!
So it was the perfect idea when I was deciding what to do with my left over Thanksgiving turkey – Turkey Pot Pie!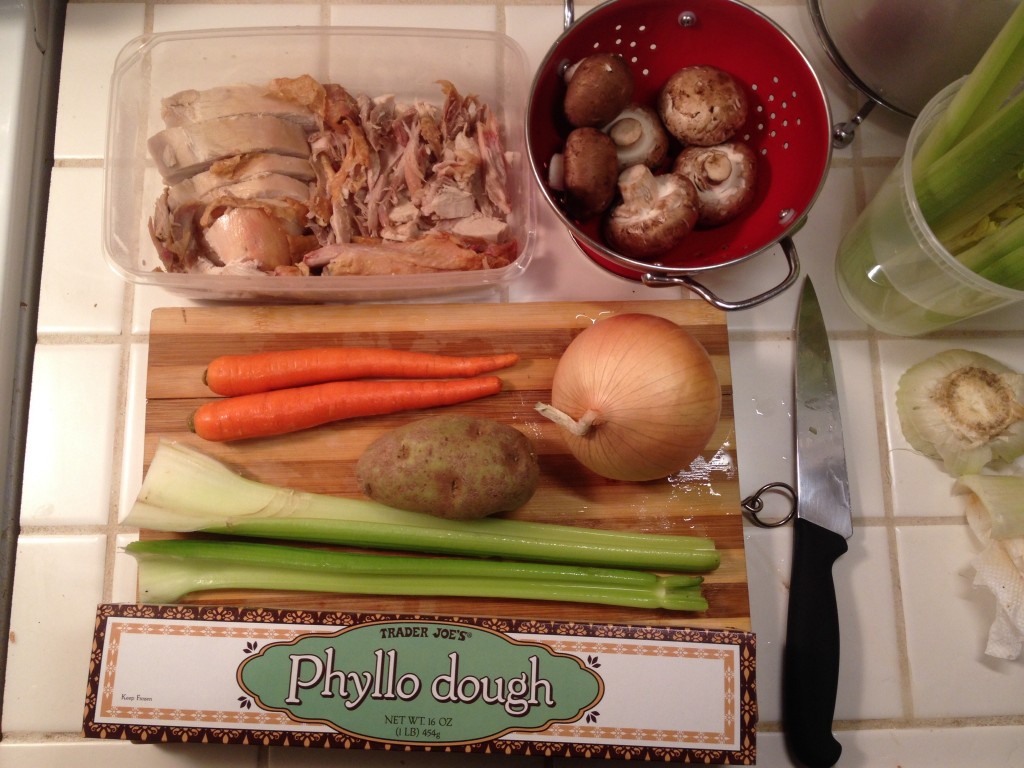 Pot pies can be made with any protein really. And any vegetables you choose. The traditional American style incorporates onions, carrots, celery, potatoes and green peas, before being covered in dough and baked in the oven. A favorite to make in the wintertime or for Sunday dinner.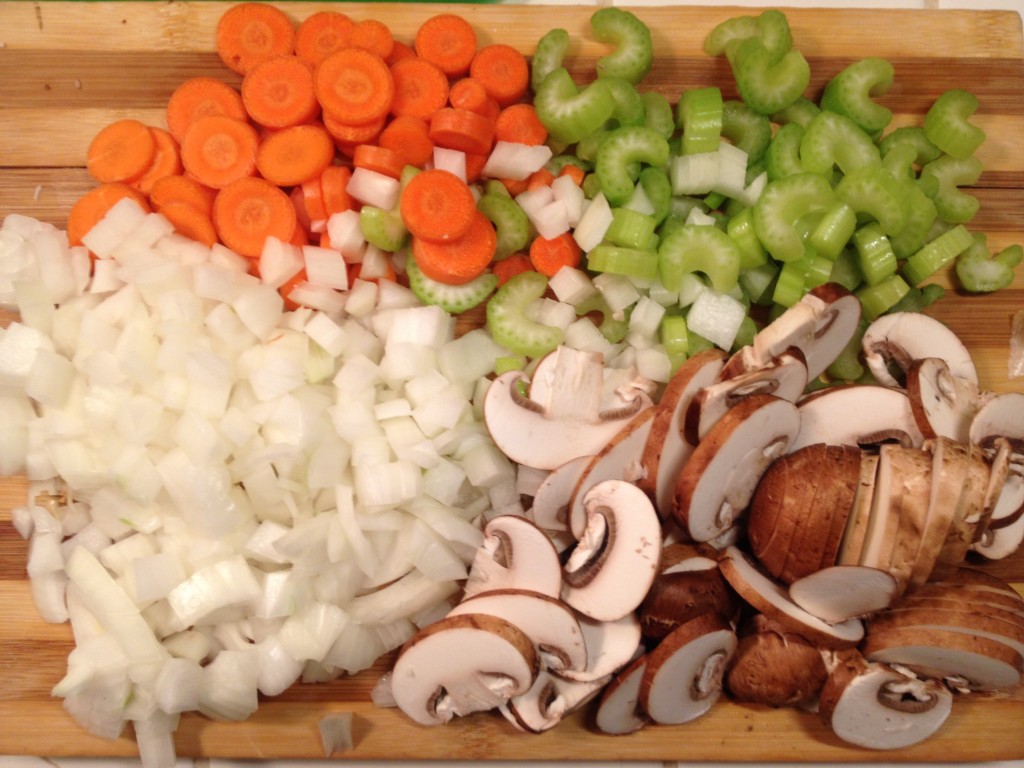 I started off by cutting up my pre-cooked turkey and vegetables. You can easily substitute the turkey for rotisserie chicken, or go ahead and make from scratch using chicken or beef.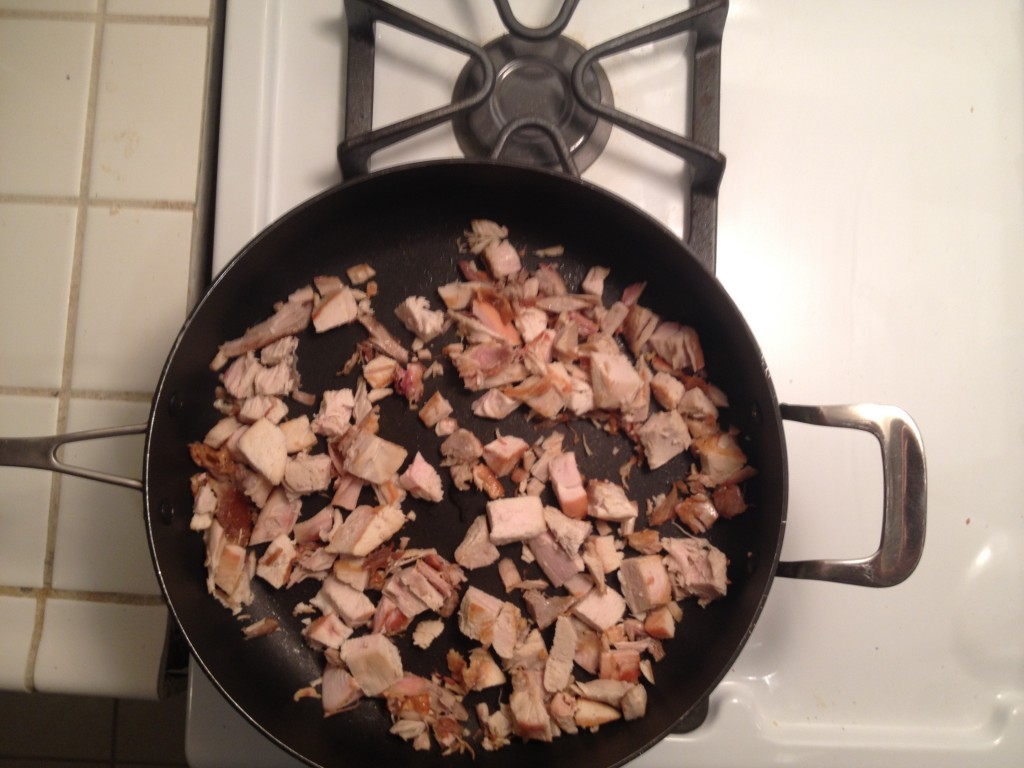 I sauteed the turkey in a big pan with oil until warmed throughout. Place aside.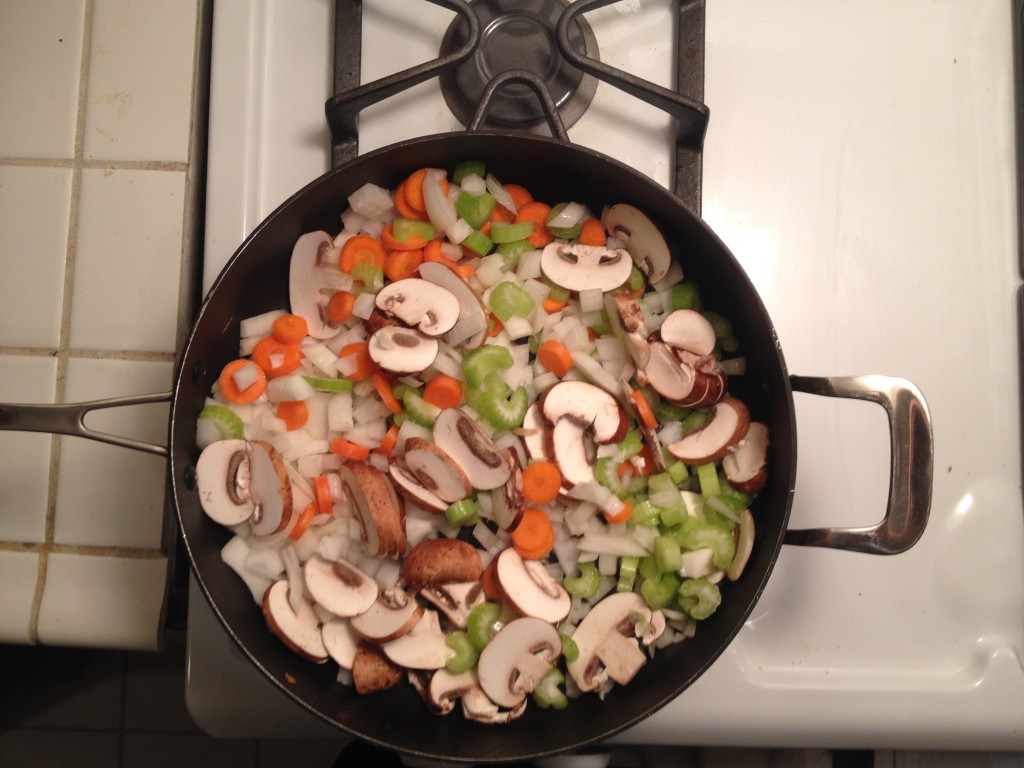 In the same pan, add a little more oil and sweat the onions, celery, carrots, and mushrooms.
Once they started to soften, I added the potatoes, frozen green peas, a few tablespoons of butter, and a bunch of fresh thyme.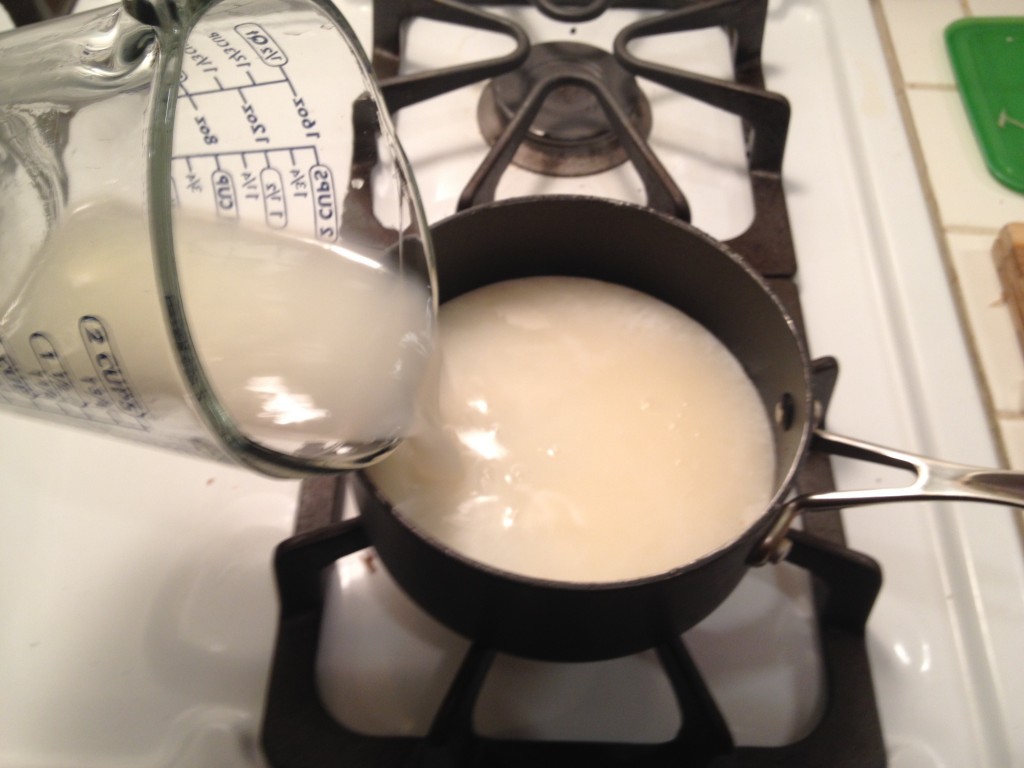 In a separate pot, I warmed ½ cup of milk, with 1.5 cups of broth. Of course I used the homemade turkey stock I had made with the turkey bones the day before. Score!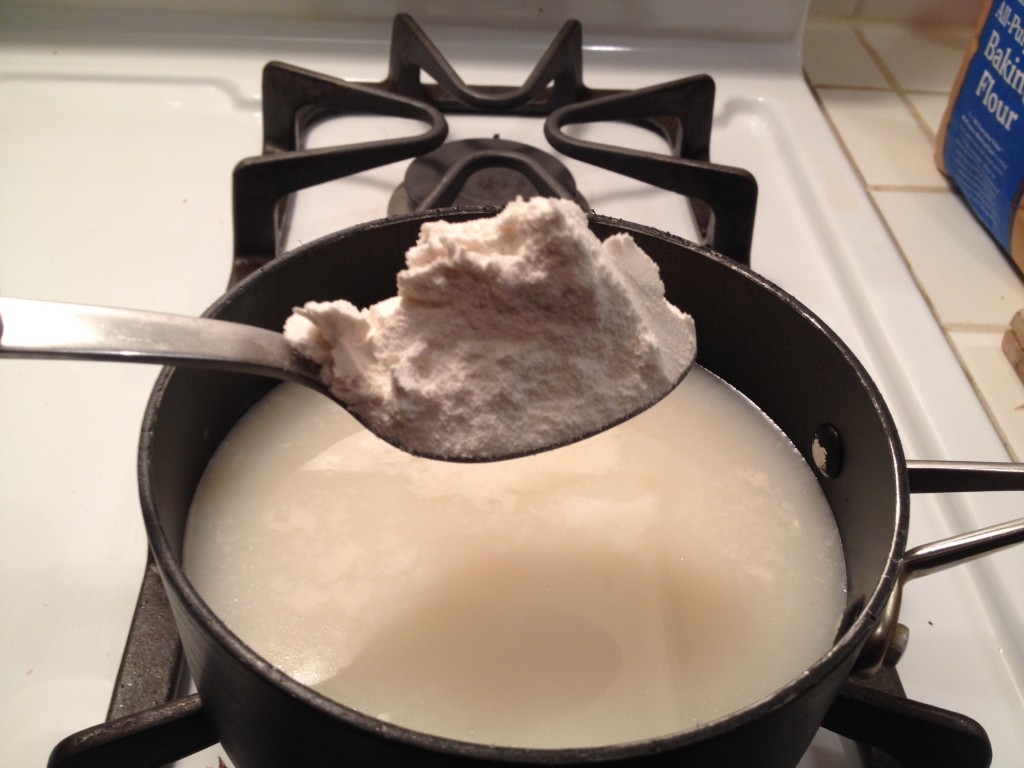 To the broth and milk, I then added a few tablespoons of AP flour and whisked until fully dissolved.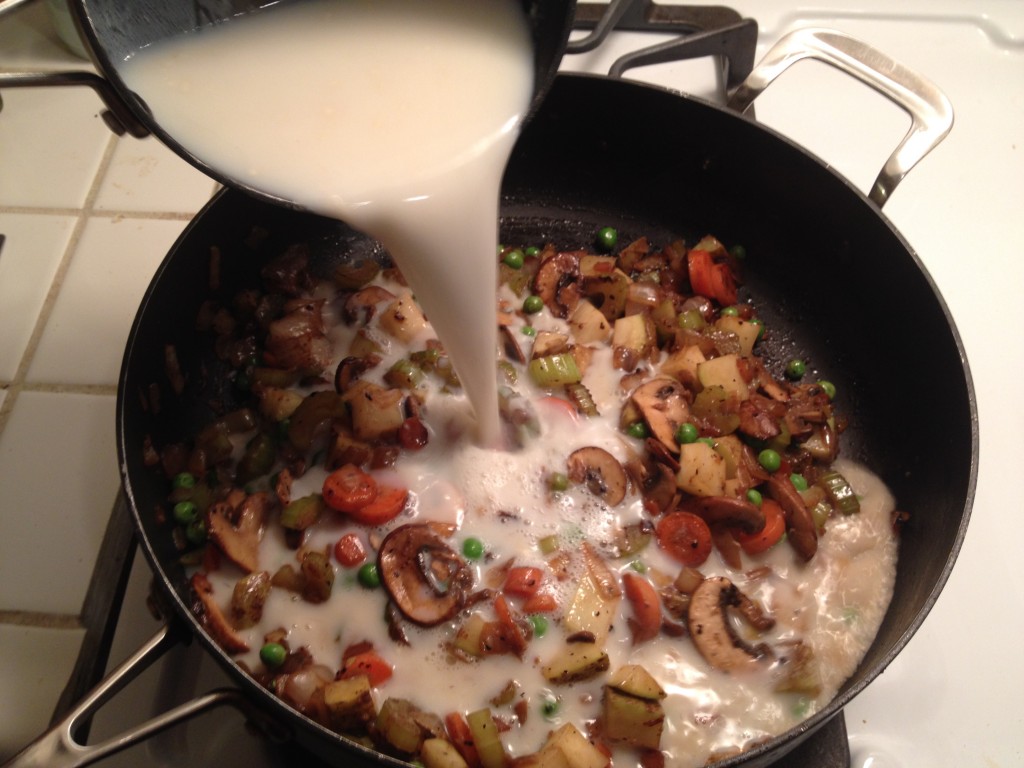 I then added the liquid mixture to the pan with the cooking vegetables and let boil for a few minutes which helped thicken the sauce.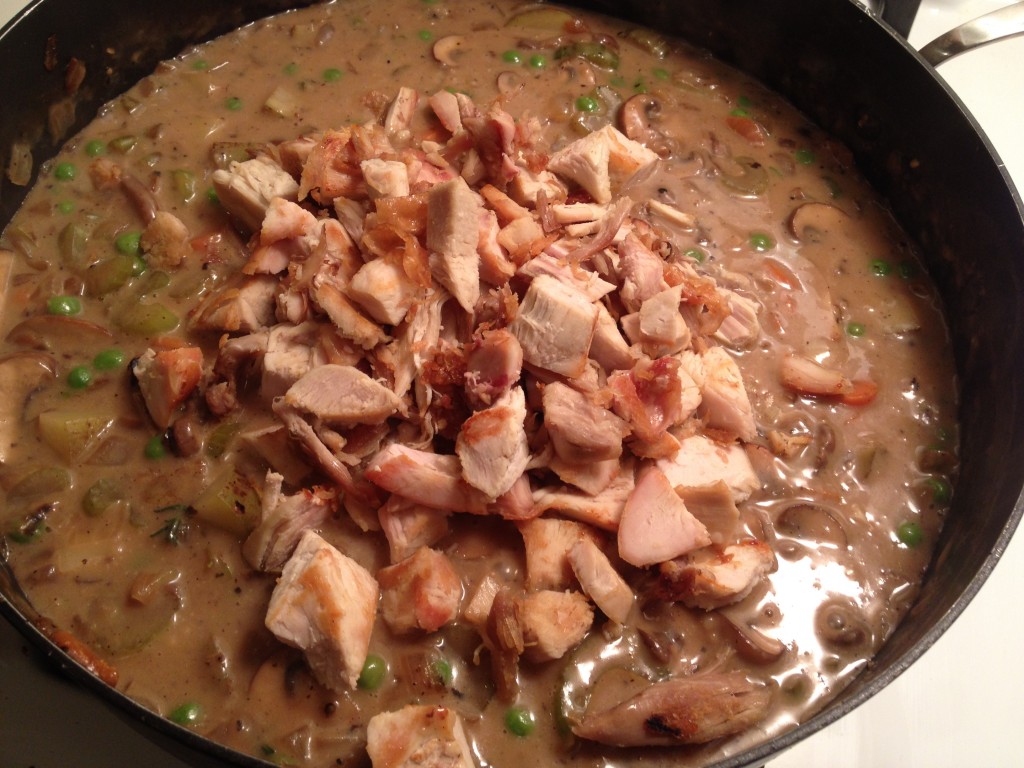 Once the sauce was creamy and combined, I added the turkey and allowed to simmer for a few more minutes..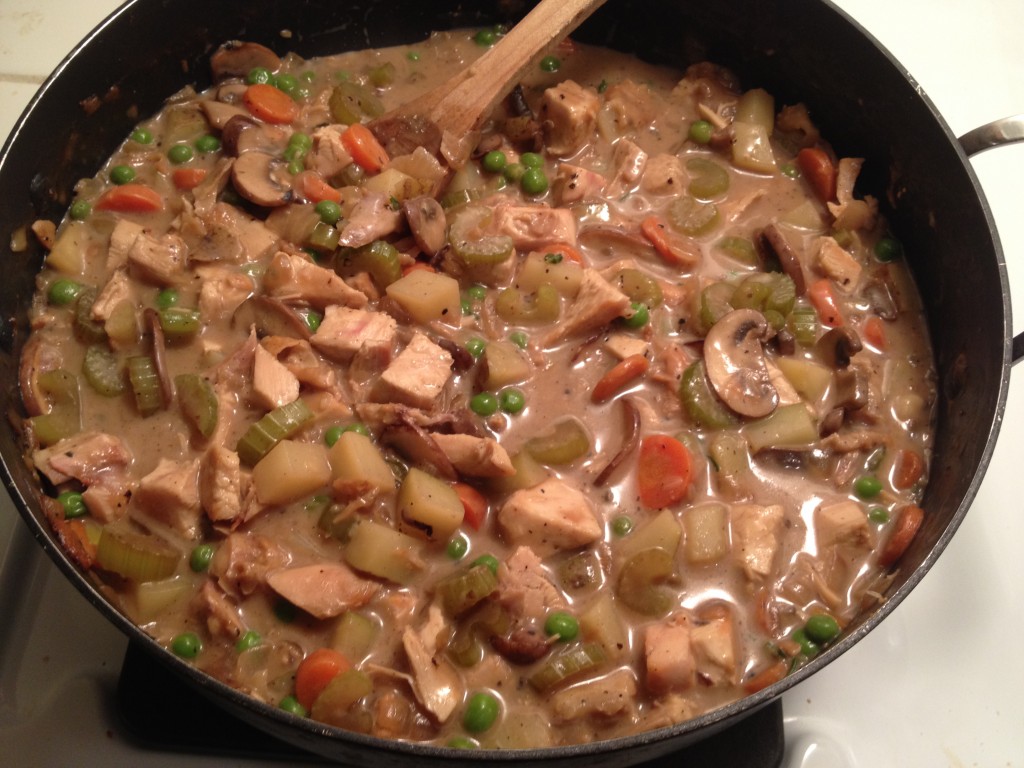 At this point I transferred everything into the baking dish I was going to use and prepared the phyllo dough.
Phyllo is really cool.  When layered with butter, it's called puff pastry.  It's the foundation of many sweet desserts and appetizers, and today, the crust of my pot pie.  It comes frozen, and the trick is to allow enough time so it can thaw properly.  You can leave it in the fridge overnight or just on the counter for 5 hours.  Once ready to use, unwrap and work quickly.  I like to have everything ready when I am using phyllo dough so I can just get to work.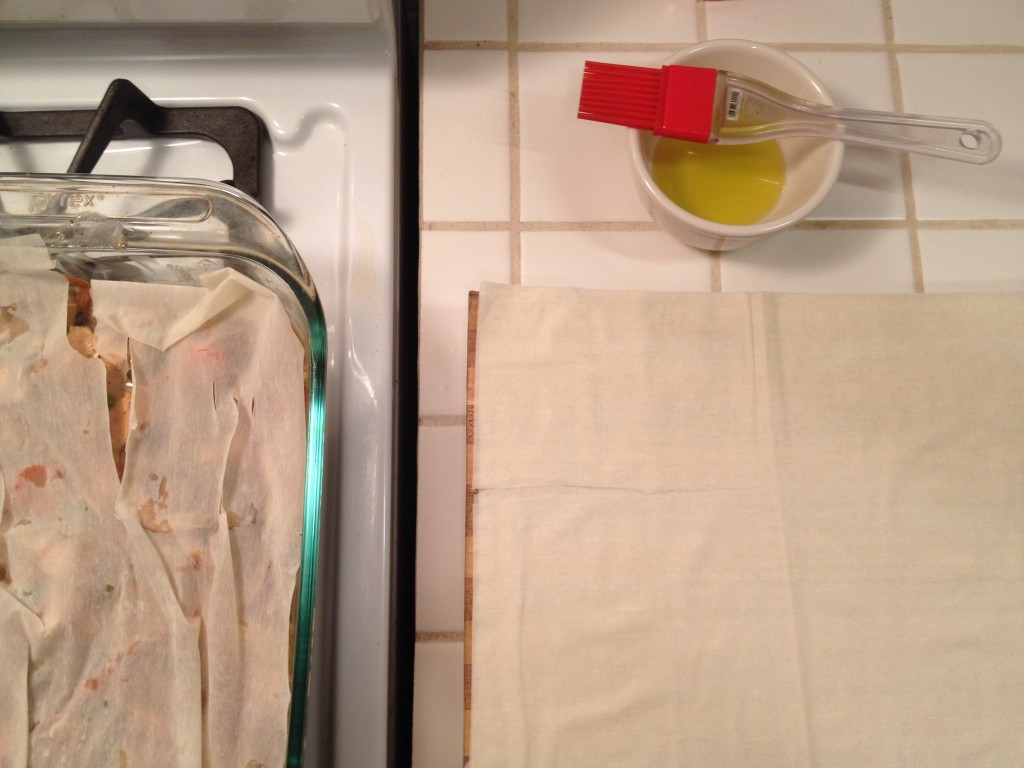 For the crust, I count off 6 sheets of the dough.  I quickly put the rest back in it's packaging and into the freezer for another day.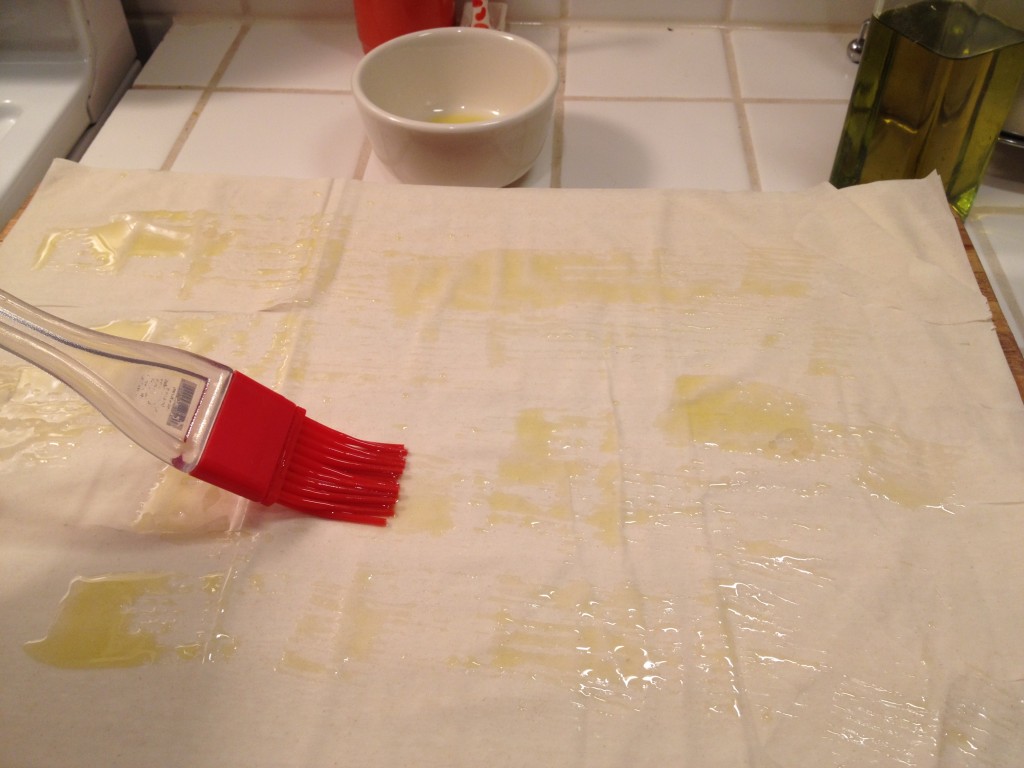 I used a pastry brush and "painted" olive oil directly onto the dough, and placed it atop of the pot pie filling in the baking dish.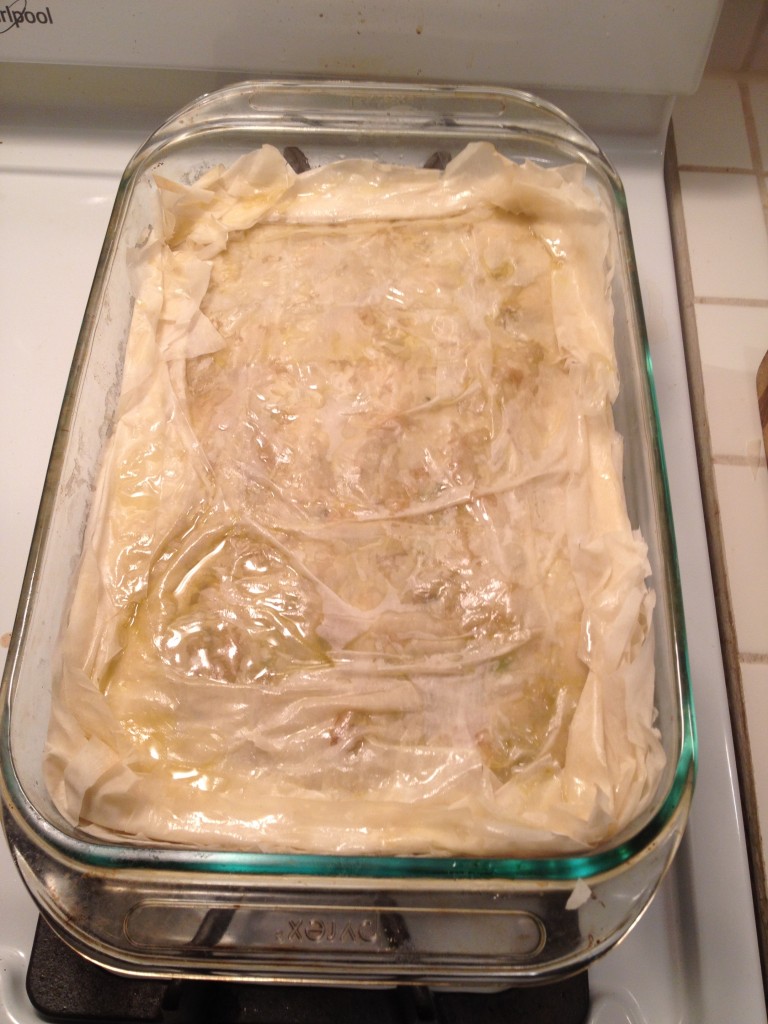 I repeated that 5 times and then nestled the edges into place gently, brushing gently with the remaining olive oil.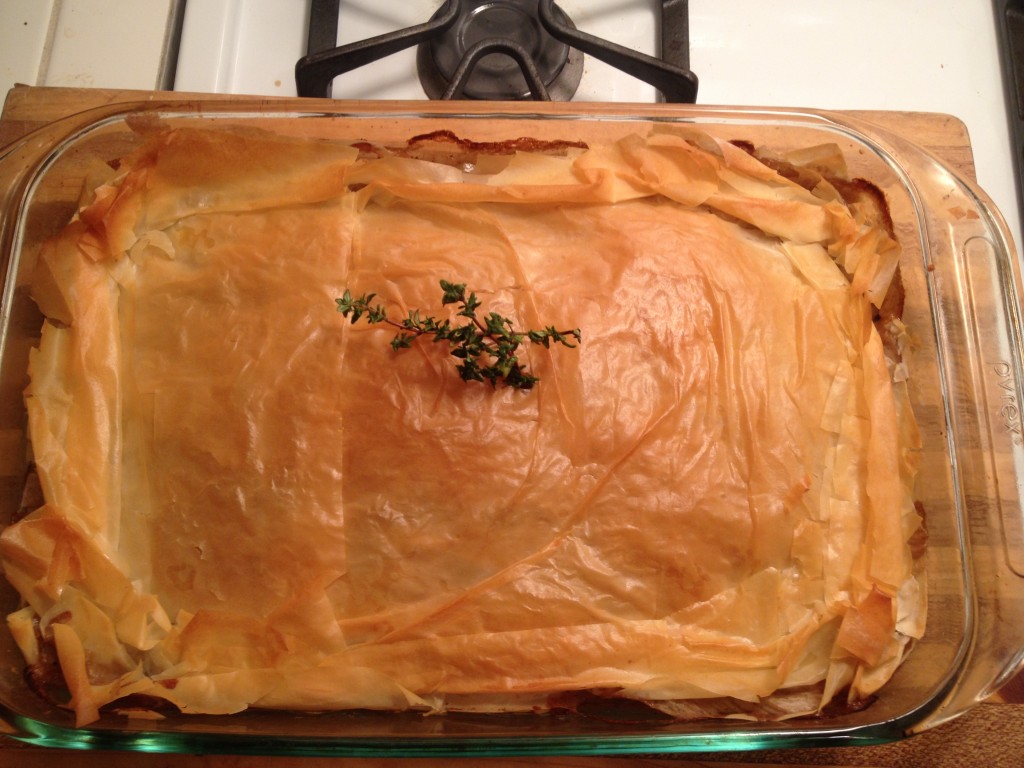 Into the oven for about 30 minutes until the phyllo is golden and crunchy.  Needless to say – I didn't have any more leftovers 🙂