Hi!  Thanks for checking out BeatsEats!
My name is Beata, and I'm a first-generation Iranian-American passionate about food.  I was born in San Francisco, CA to Persian parents and have been exposed to the art of cooking and hospitality from an early age.   I hope my food experiences and stories inspire people to try a new recipe or the confidence to be the chef in their own kitchen.  At the very least, I hope to expose my readers to a culture rich in tradition and culinary integrity, and encourage them to use Persian techniques and ingredients in their every day cooking.
You can reach me at beata@BeatsEats.com
Cheers!
~beata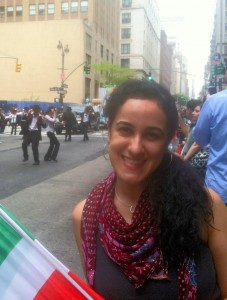 This is me at the NYC Persian Parade in 2012.