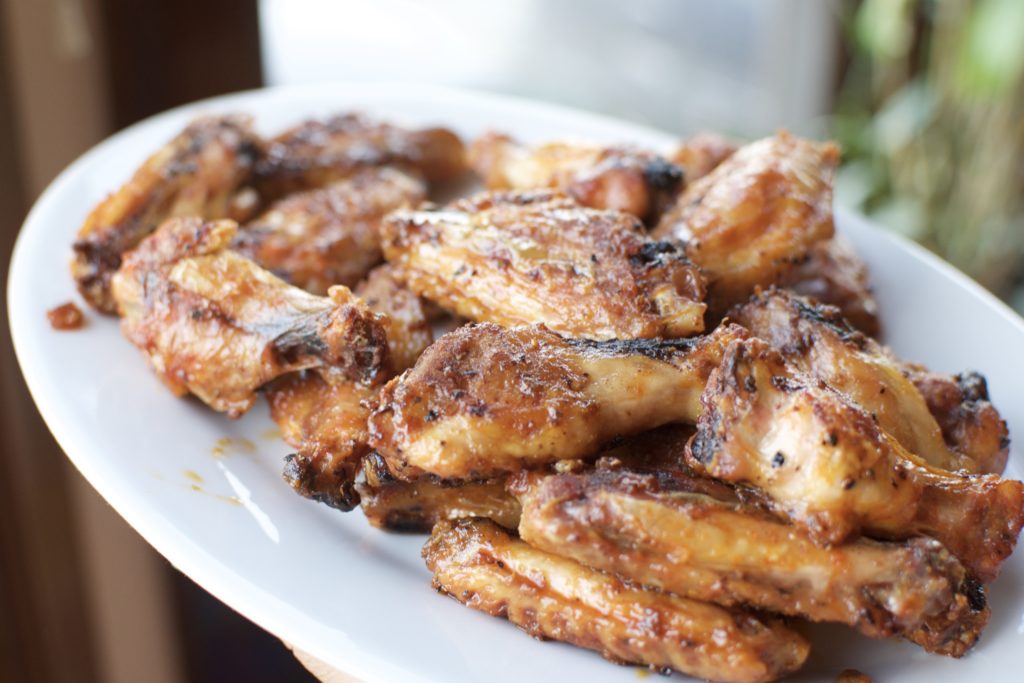 I recently announced that Chicken Wings are my favorite food.  I loooooovvvee chicken wings. Any of my friends will tell you that I am a big fan.
I made them today for the Niners game with the intent of making a super simple recipe that was amazingly delicious.  And it was a success!
All you need for this recipe are the chicken wings, and hot sauce.
Yes – that's it.  Super simple.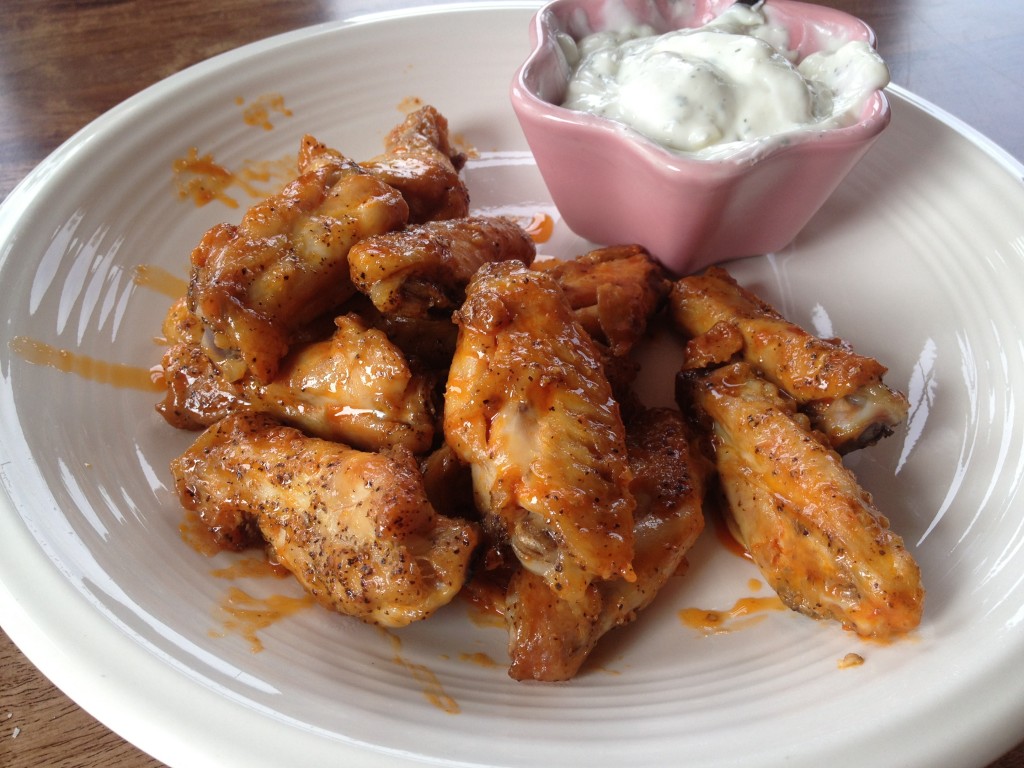 I got wings from the grocery store and sprinkled them with salt and pepper in a small glass baking dish.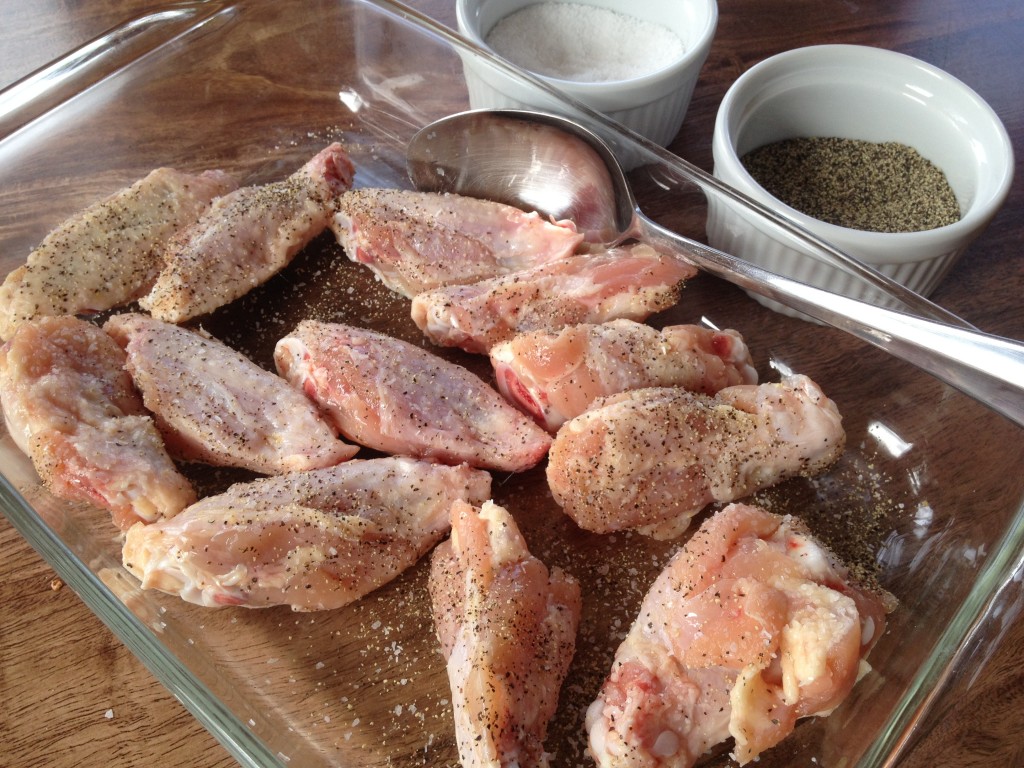 Next stop = straight into the oven at 400 degrees.
Cook for about 40 minutes total, tossing the wings in their own oil every 10-15 minutes.  Once they look like this, they are cooked through and the skin has a nice char on it.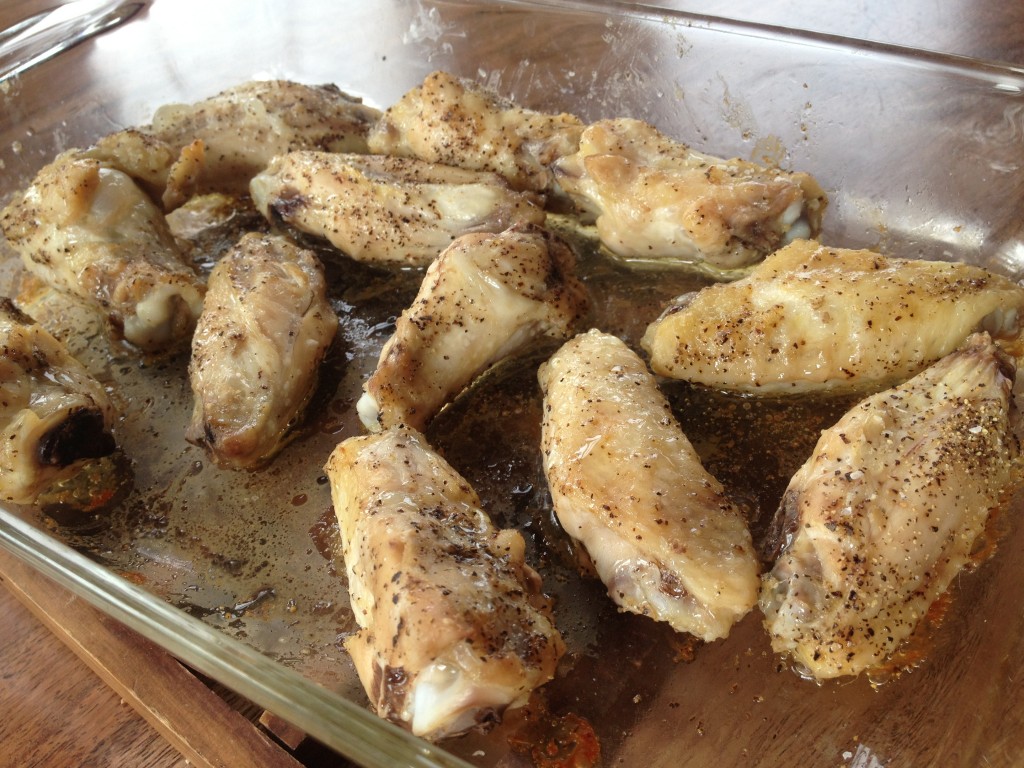 Toss liberally with your favorite hot sauce.  We tried Frank's Red Hot sauce and it was so delicious! http://www.franksredhot.com/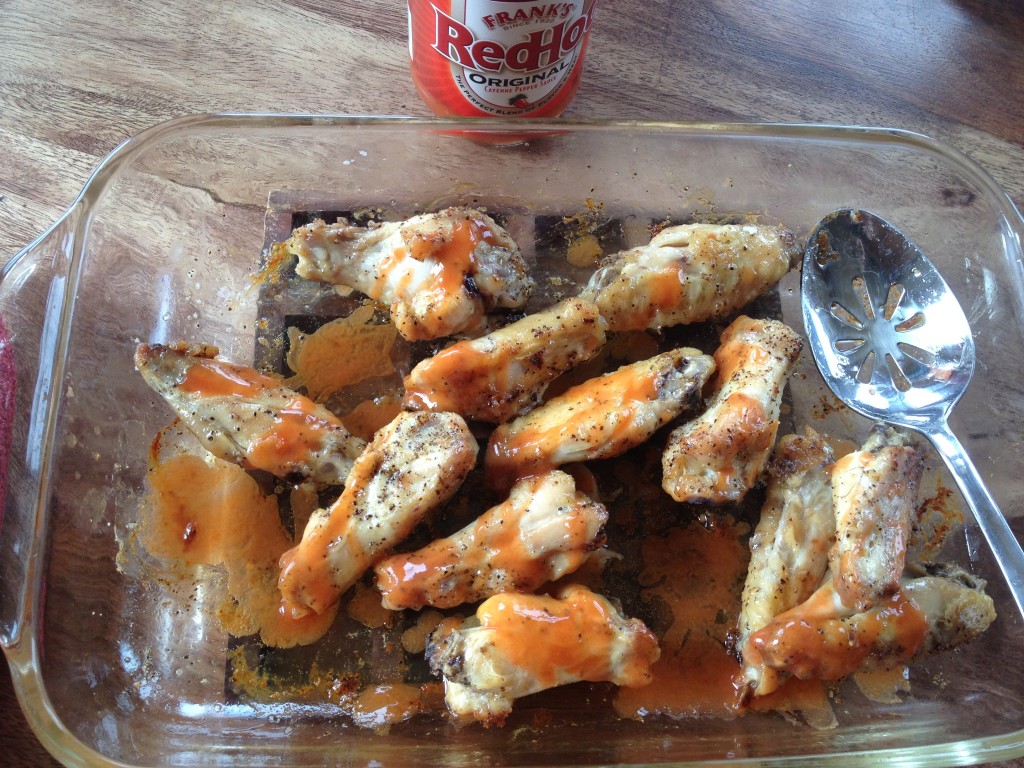 You can really toss the wings in your sauce of choice – I can't wait to try with Teriyaki soon!
I've served these with a homemade ranch cut with greek yogurt for a refreshing dipping sauce.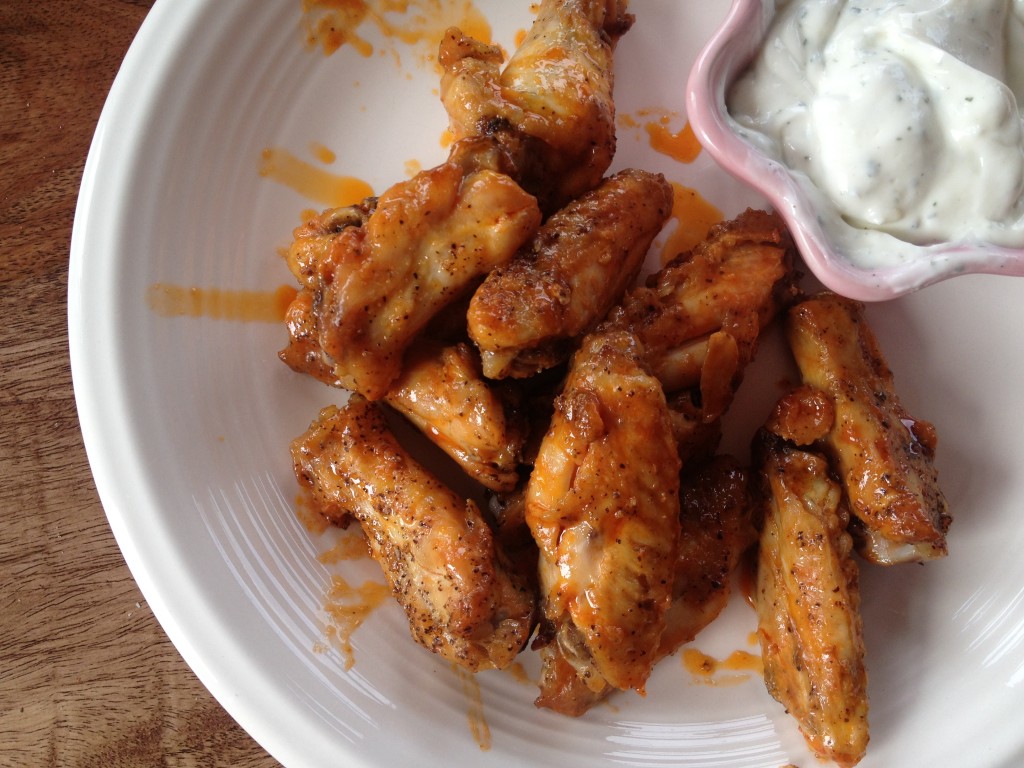 I have to say – these were some of the best wings I've ever had – so glad that I was able to come up with a great recipe that is really easy and will definitely fulfill any of my (frequent) cravings! And it's not deep fried or slathered in butter!