So I know this post is supposed to be an update on my search for the best Vegetarian Pho (with Beef broth) in the city, I cant help but start the review with the amazing Banh Mi sandwiches at the Inner Richmond favorite Cafe Bunn Mi.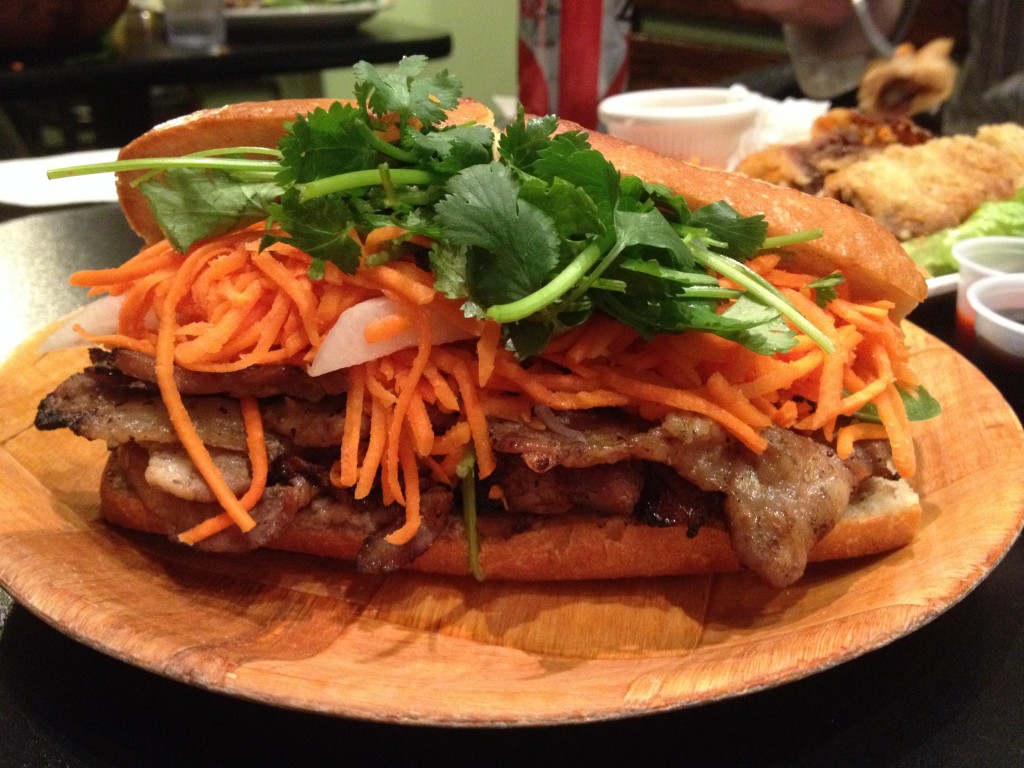 The Bahn Mi sandwiches are big, fresh, super tasty, and at merely $5 a pop – you really can't go wrong! I love it when there is extra char on the meat and a plethora of aromatic cilantro and pickled vegetables.  People live and die by this place – and I can see why…
We got two sets of rolls, the imperial rolls and the spring rolls.  The imperial roll is deep fried and served with fresh romaine, noodles, vegetables, and  a dipping sauce to make your own individual little lettuce wraps.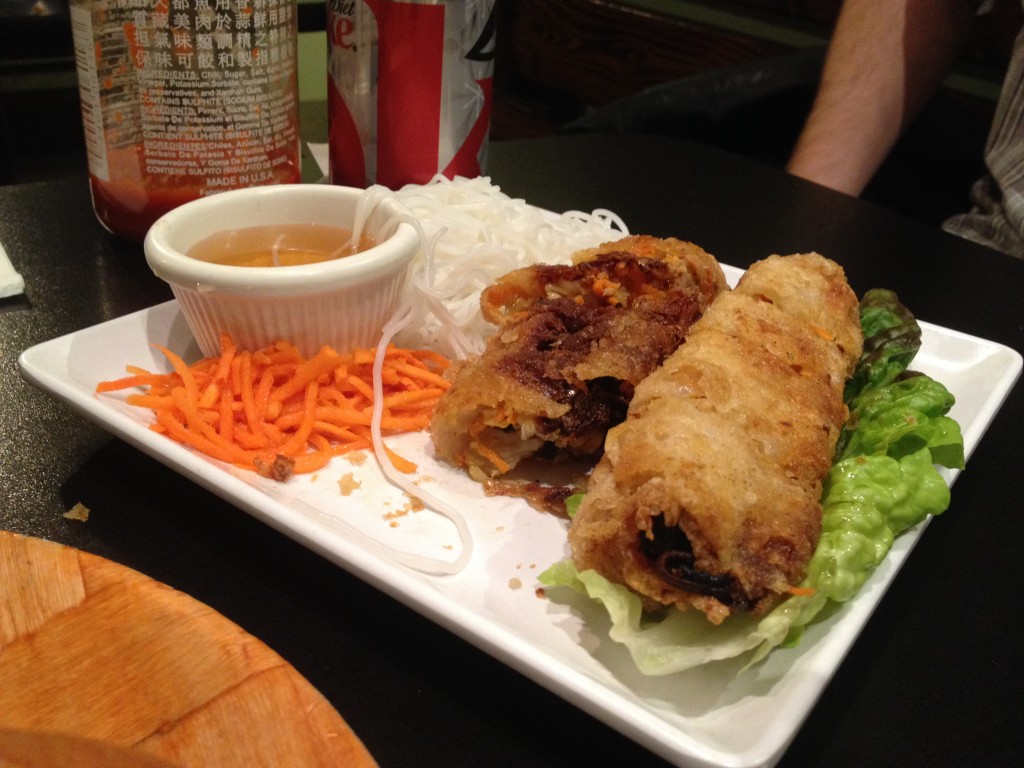 The refreshing Spring rolls boast a hearty portion size for it's small $4 price tag, and accompanied traditional style with a peanut dipping sauce.  I can bath in this stuff it's so good!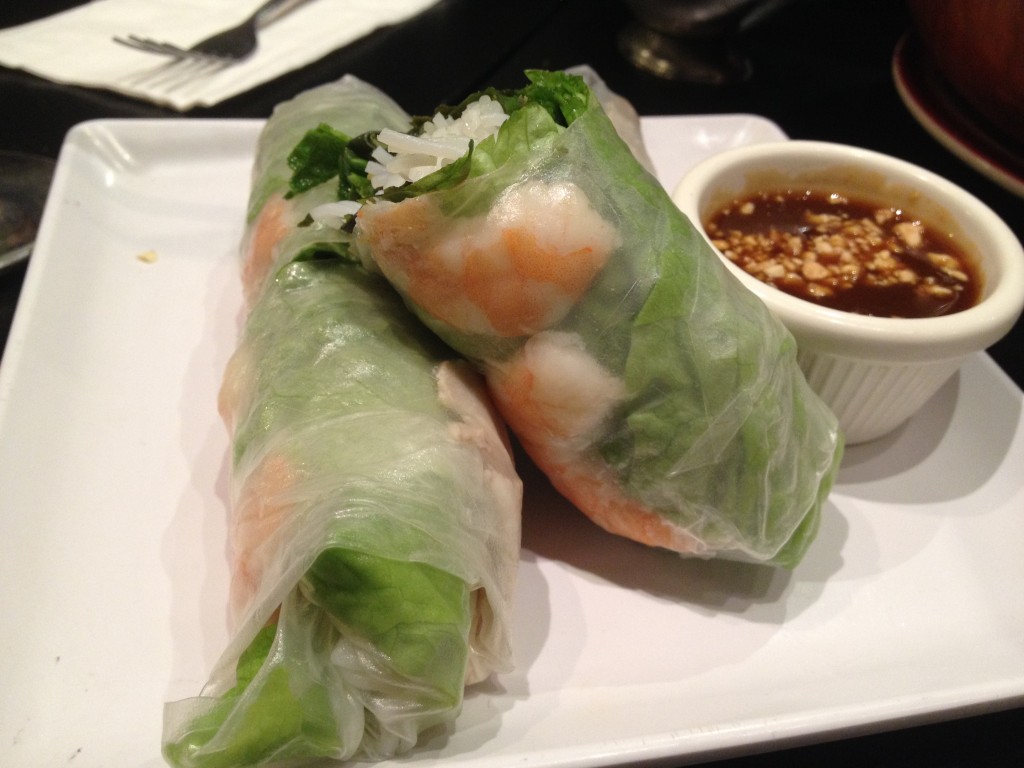 The rice plate definitely got some stares from around the table.  Pictured here combination style with fire grilled chicken and pork, side salad, and of course – white rice.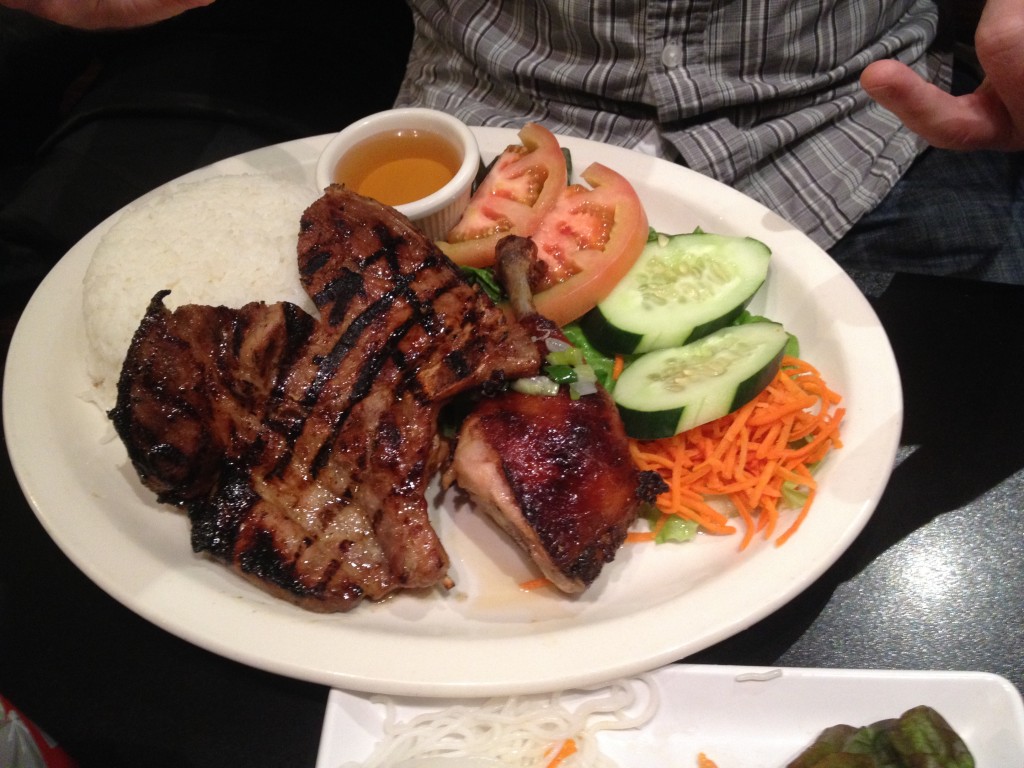 And finally, my review wouldn't be complete without covering off on the reason I actually came to Cafe Bunn Mi – which is to try their pho.
So I know what I love isn't always on the menu – and it wasn't here either – but I was still able to negotiate a bowl of beef broth pho with tofu instead of regular meat.  And although I couldn't get additional vegetables, there was still the standard basil, sprouts, and jalapenos which makes pho complete in my book.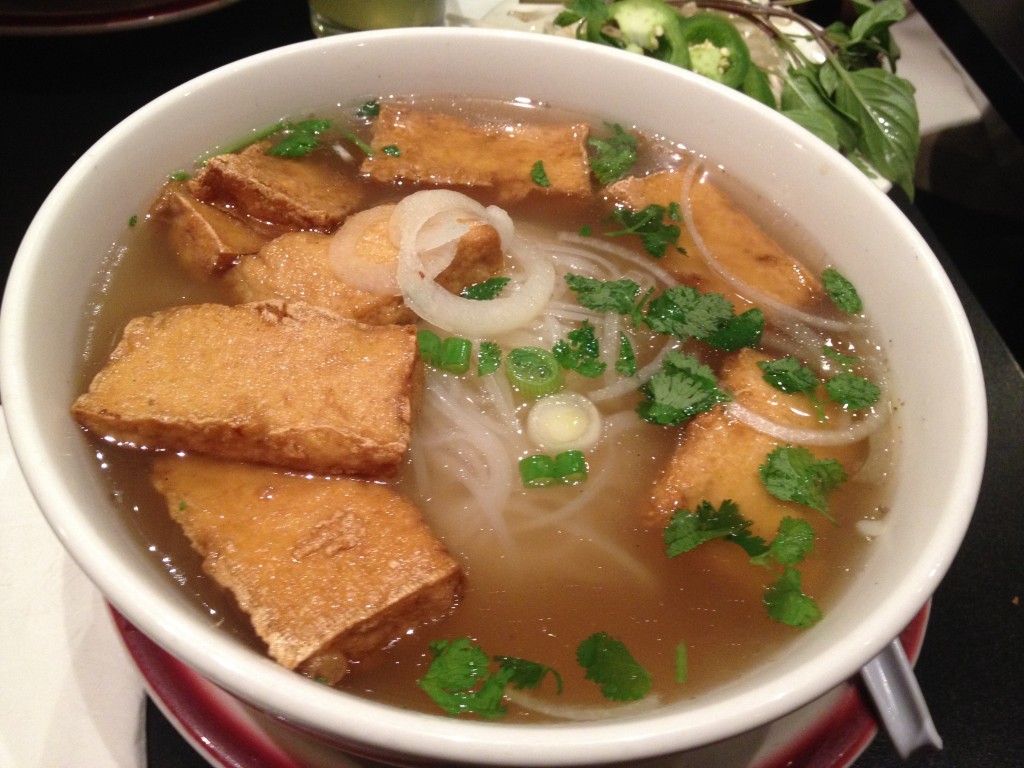 The broth was tasty and there was a good amount of tofu and noodles. Definitely quenched my never ending craving of pho for the time being and I appreciate they worked off the standard menu to meet my needs.  However, they know their menu best and I'll prob stick to the Banh Mi sandwiches next time.  I mean it's in their name – why would I even think of ordering anything else?!