Grilled Lamb Chops with Chimichurri Dressing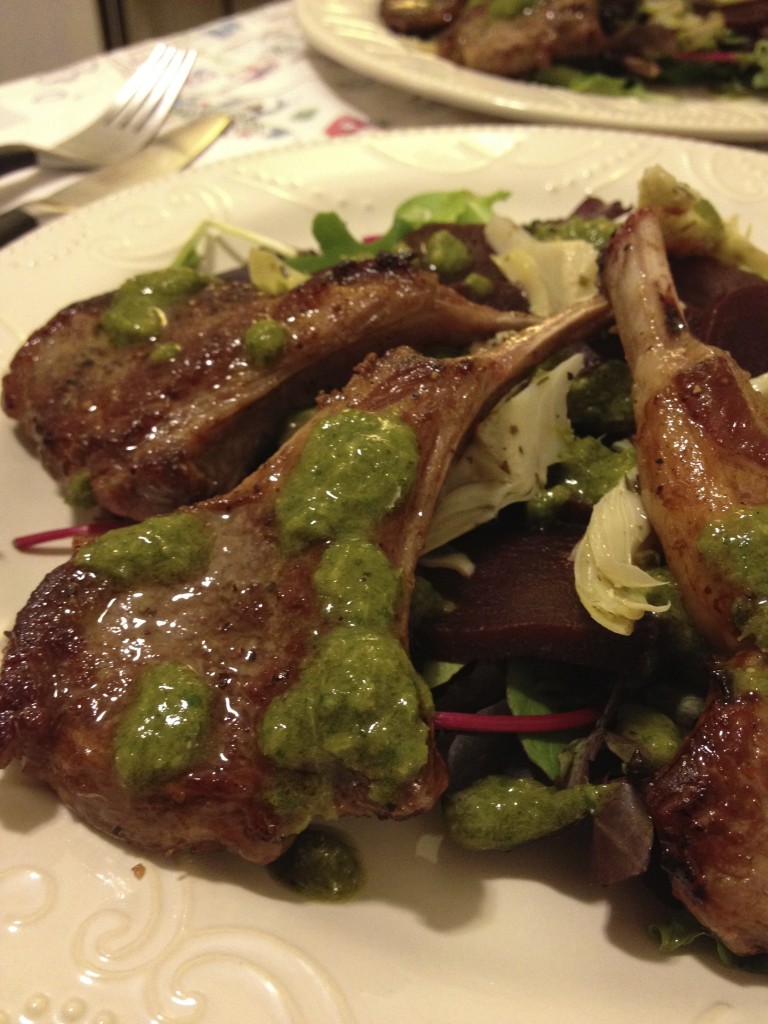 When I'm looking for a homemade meal to celebrate a special occasion, yet don't have the time to spend all day in the kitchen, I enjoy preparing (and eating!) lamb chops.  They are easy to prepare, taste delicious, and elevate any weeknight dinner to a culinary delight.
Any butcher, or the meat counter at your favorite grocery store, will usually sell lamb chops individually, double boned, or in a rack of about 7-8 ribs/chops.  They may also be "frenched" meaning the rib bones are scraped and exposed for a cleaner presentation.  If you get your ribs in a rack, you can simple cut them into chops by using a sharp knife and cutting in-between the bones.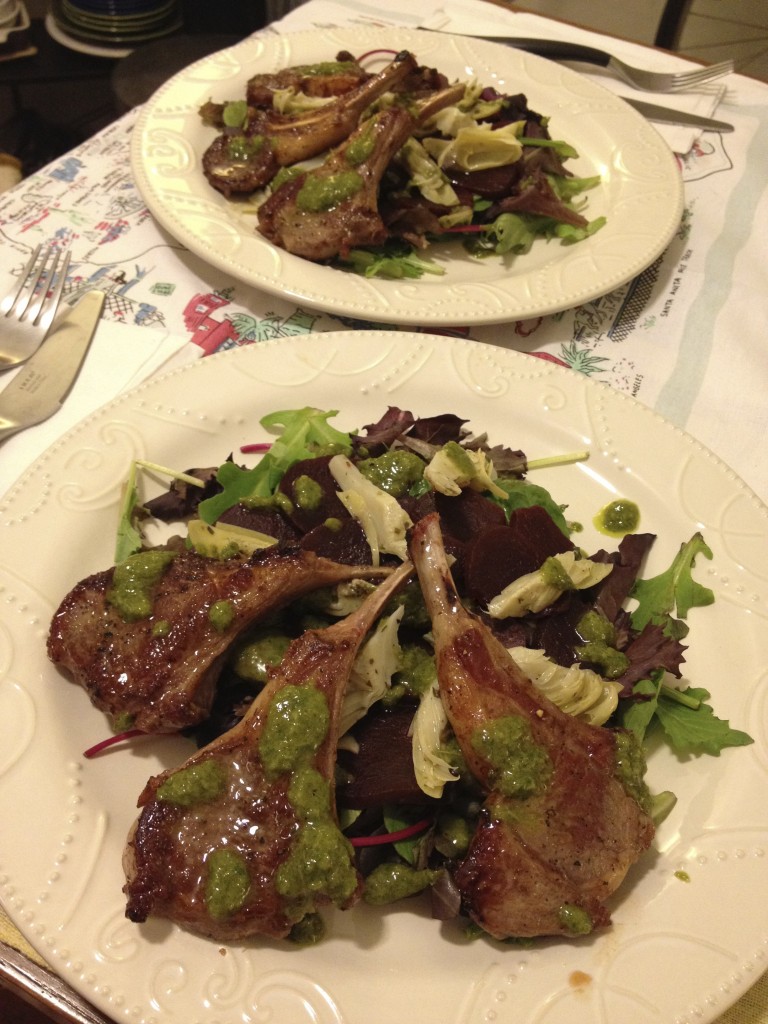 I like to work with my chops when they are close to room temperature rather than straight out of the refrigerator.  I typically season them with salt and pepper about 20-30 minutes before I intent to cook them so that the meat is tender and extra flavorful.  Once I am ready to go, I get a pan hot with a little oil and cook the chops on high heat for about 2 minutes per side.  The chops will usually be relatively thin so it wont take too much time.  Ideally, they wont be overcooked and the meat may still be medium rare in the center.
Lamb chops can be served on their own as an appetizer, alongside a wide variety of side dishes, or even topped over a salad like how I have pictured here.  Lamb is a versatile meat and is included in many different ethnic cuisines.
I enjoy pairing lamb chops with a homemade chimichurri sauce.  Although it may sound intimating, chimichurri is easy to prepare.  All you need to do is finely chop parsley, cilantro, and garlic, and blend with olive oil, salt, pepper, and a splash of vinegar or lemon juice.  I often use a hand blender to get an even more creamy consistency.
If you decide to keep the rack of lamb whole, you can consider roasting it in the oven.  One technique my husband's grandmother taught me is to slide slivers of garlic in between the bones and in the flesh before cooking to permeate the meat with additional flavor.  Below, they are presented over roasted potatoes and asparagus – and dressed up with paper frills 🙂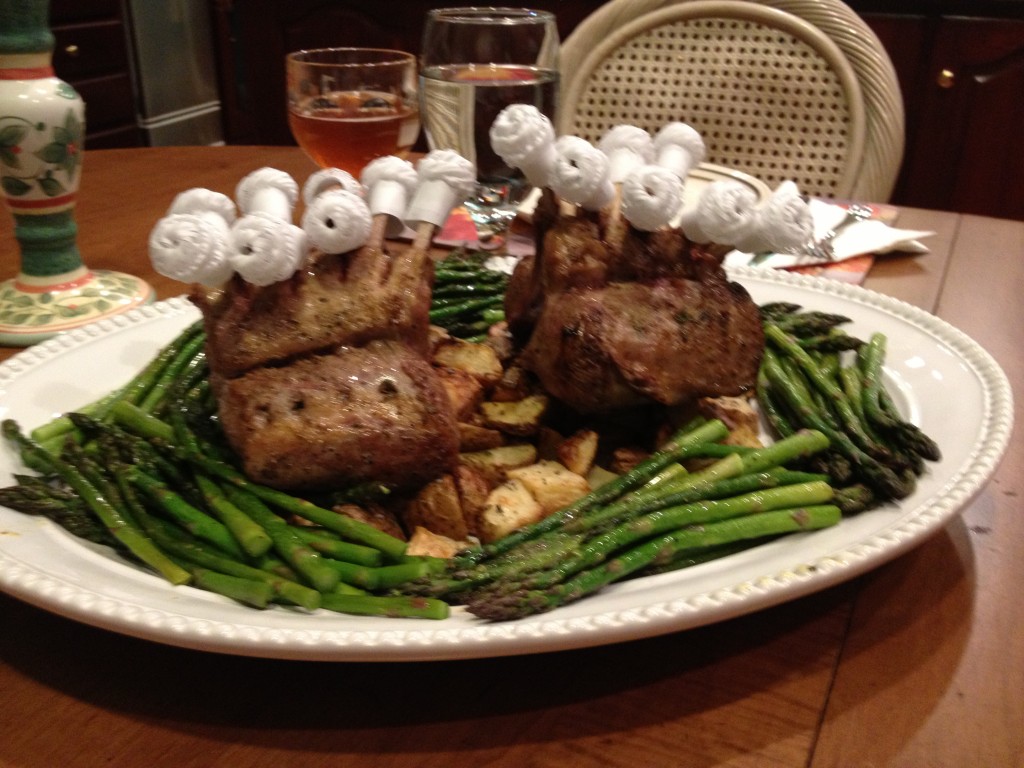 I encourage you to try preparing lamb chops at home for yourself and friends.  Lamb doesn't have to be kept for only special occasions and you will enjoy adding it to your repertoire of everyday recipes.