Khoreshteh Karafs Celery and Herb Beef Stew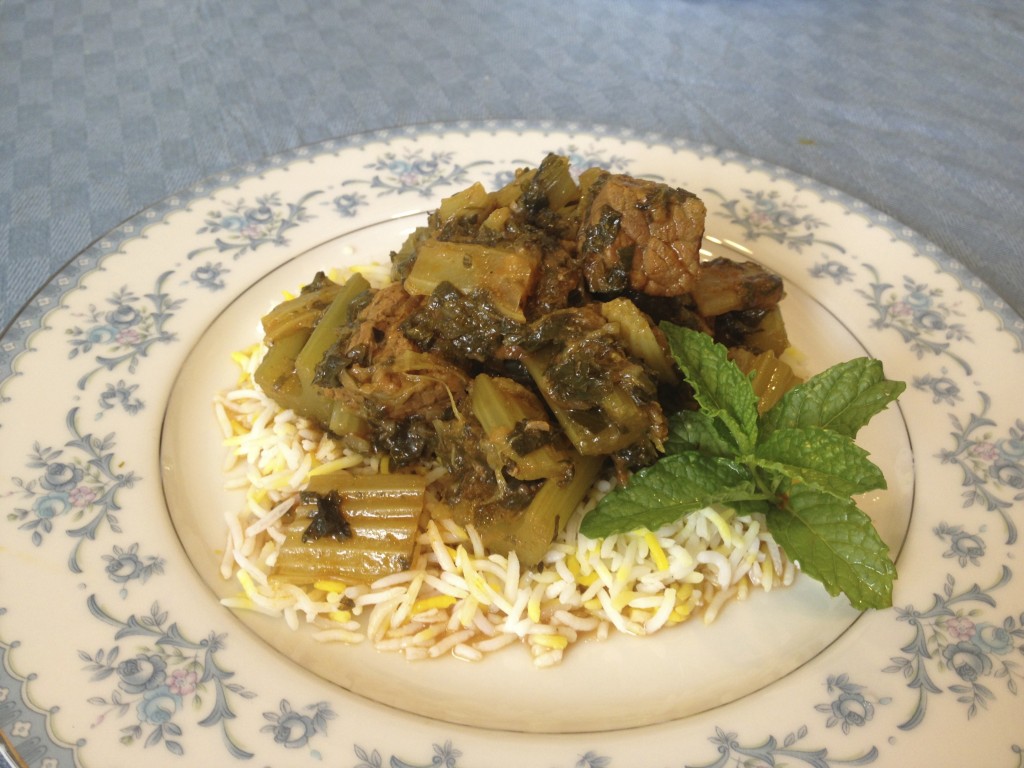 Khoreshteh Karafs is an aromatic and flavorful entrée that is simple to make.  It's one of the first Persian dishes that I made completely on my own an
d I've been perfecting the recipe ever since.
Khoresht translates to a stew that is served on top of rice, and is typically made with braised vegetables or fruits, slow cooked meats, and herbs and spic
es.  One of my favorites is Khoreshteh Karafs which showcase fresh celery, herbs, and beef.  The secret is a little bit of tomato paste which gives the dish additional richness and an another layer of flavor.
Start by washing and prepping all the herbs and v
egetables.  Coarsely chop fresh mint and parsley and saute with a little oil for a few minutes.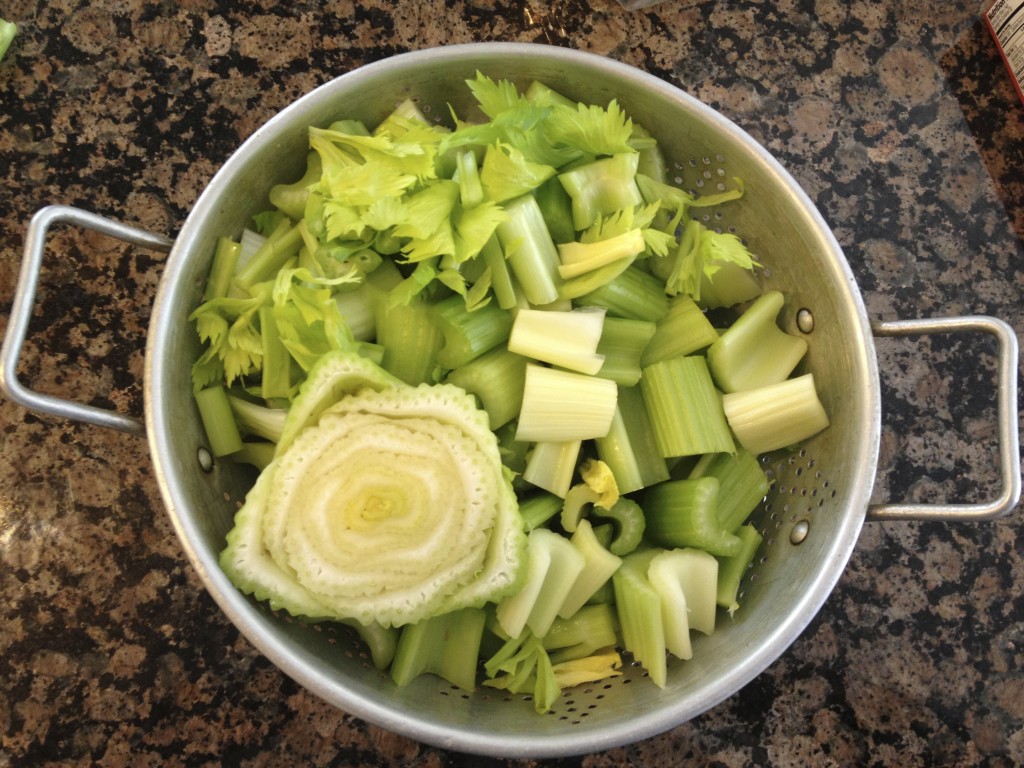 Next add the celery which should be cut into 1 inch pieces.  Don't forget the leafy part of the stalks as they have a lot of flavor there too.  Saute the
celery until they've softened and then a few cups of water, and allow to simmer on a low heat.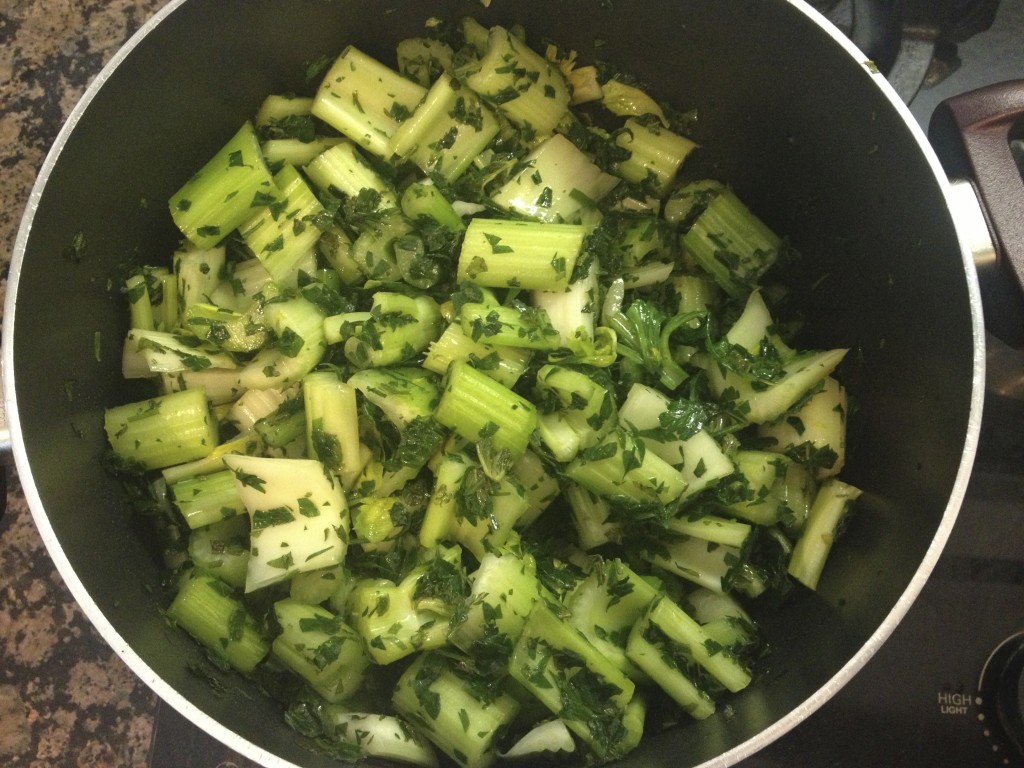 To make the most of your time, you can start cooking the beef at the same time.  In a separate pot, saute a diced onion, and add a teaspoon of salt and turmeric once they've softened.  As you cook more Persian food, you'll find that most recipes start off with this style of sautéed onions and turmeric, known as Peeyaz Dagh.  Many Persian homes will sauté a larger quantity of onions for peeyaz dagh and keep covered in oil in the refrigerator for a week's worth of cooking
.  I recently did this and found that tossing in a few spoonfuls of the onions into almost anything makes it taste better 🙂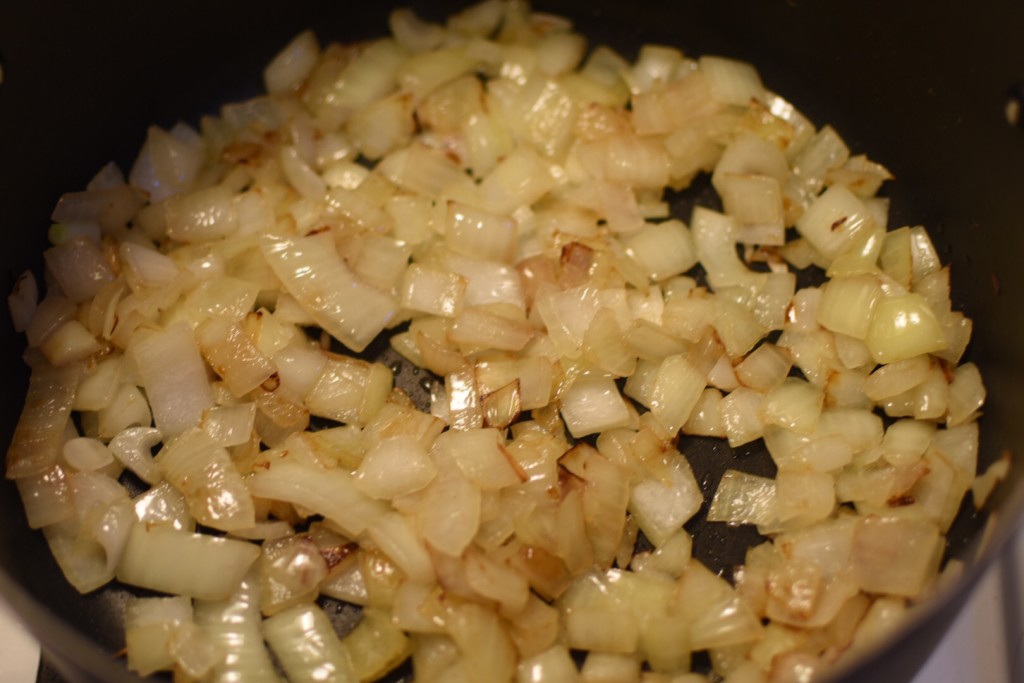 To the Peeyaz Dagh in the second pot, add beef cut into 1 inch pieces.  Once they are browned on all sides, add a few cups of water and allow
to braise for at least an hour, until the meat is very tender and the liquid is mostly absorbed.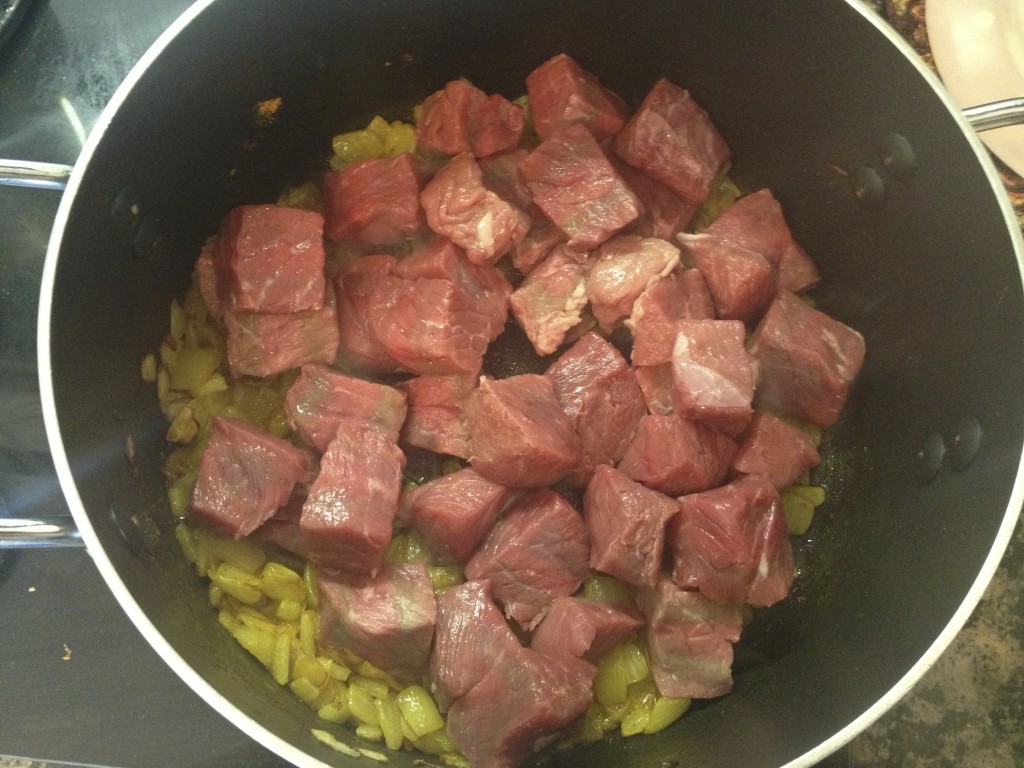 At this point, add a few tablespoons of tomato paste and fry with a little more oil to get the most flavor and color.  The tomato paste also adds a li
ttle savory tartness to the dish which leaves a memorable flavor.  Recently, our family friend added dried Persian limes to her Khoresteh Karafs which amplified those characteristics and I can't wait to try that technique myself!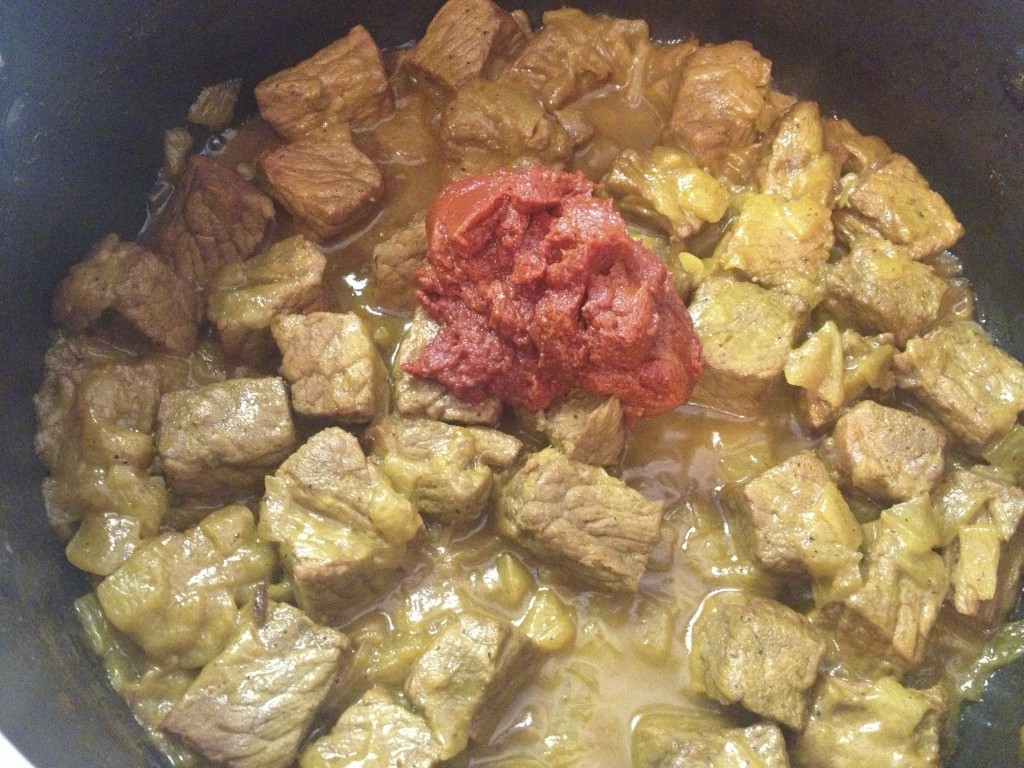 You are now ready to combine the two pots into one, and let everything cook together for another half an hour.  Make sure y
ou have enough liquid in the pot it keep things moving and feel free to add a little bit more water if necessary.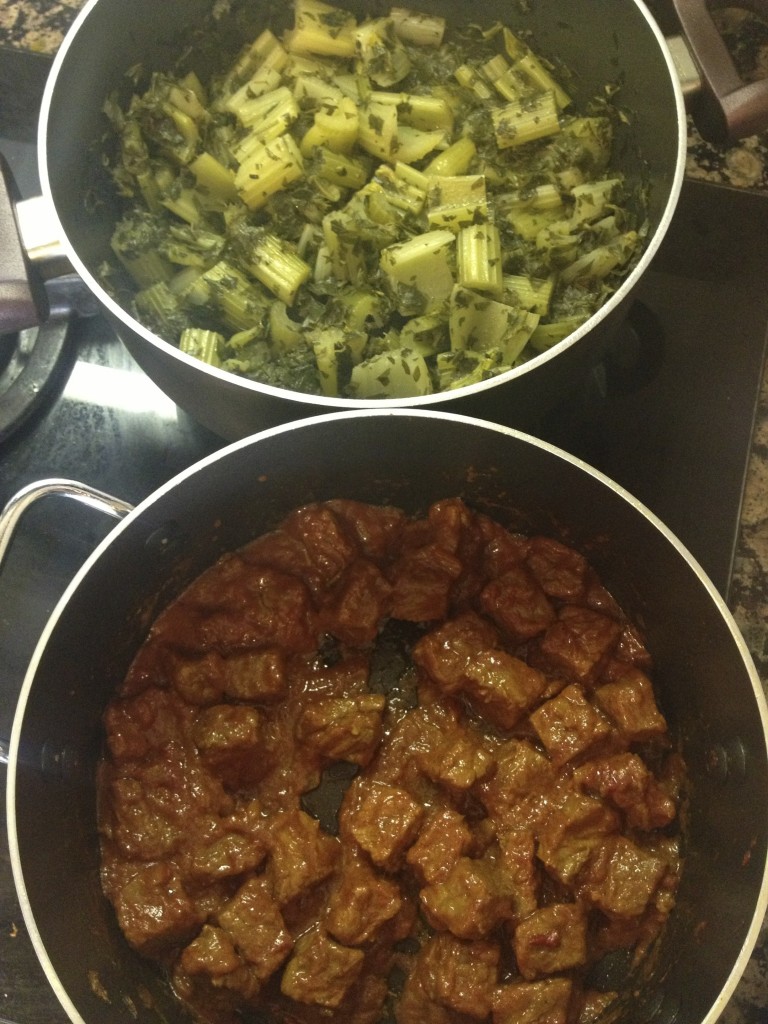 That's it!  Serve over rice and let your friends experience this comfort food that is easy to make yet tastes so good!