Moroccan Kebabs with Basil, Tomato, and Cannelini Bean Salad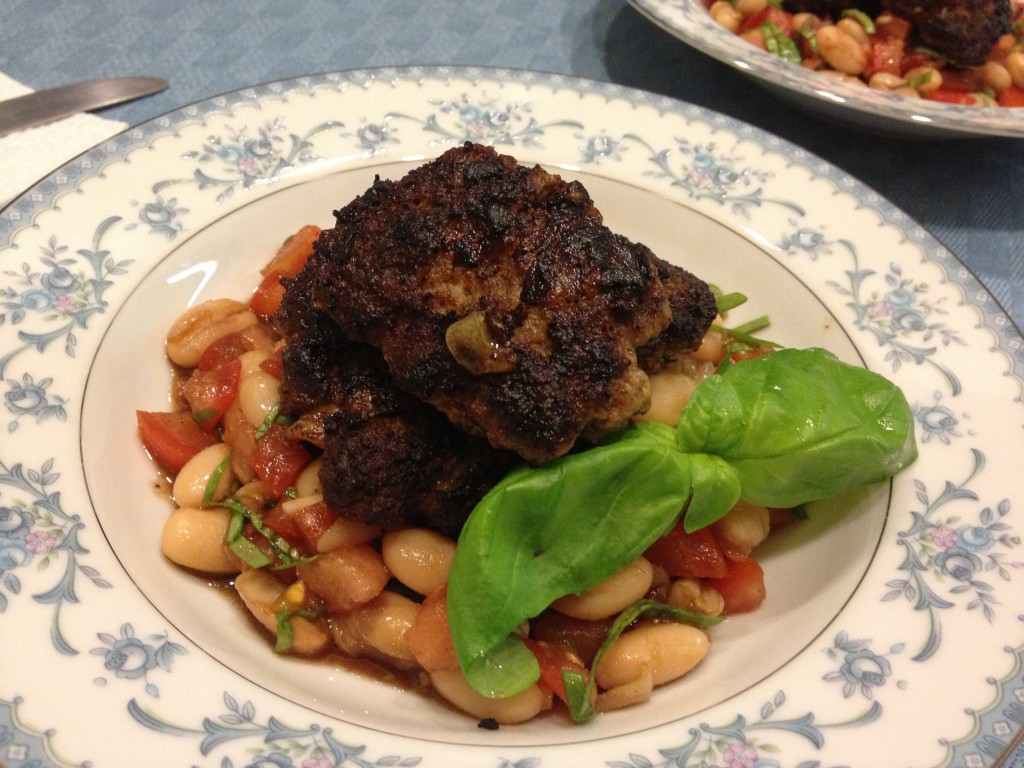 I saw a blooming pot of fresh basil at the grocery store the other day and instantly started craving a refreshing salad of fresh basil, juicy tomatoes, and cannellini beans.  I usually dress mine with balsamic vinegar and olive oil to get the Mediterranean flavors I love, and of course, salt and freshly ground pepper.
The salad itself is a versatile choice.  You can serve it by itself, pair it with any meat, or even top it on toasted baguette slices as a bruschetta (see my post on
Crostinis
for other bruschetta ideas).  It's a great vegetarian option and a hearty source of protein and fiber.  Make sure to use fresh basil for the extra flavor and punch of nutrients and antioxidants.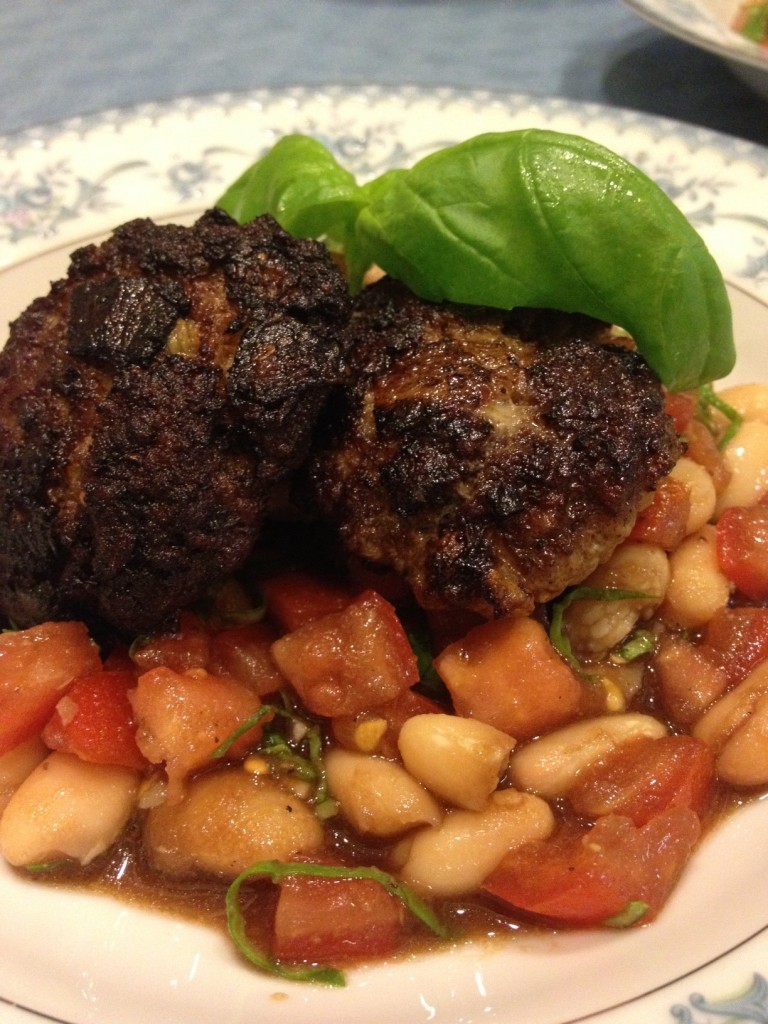 For my recipe today, I paired the salad with spicy Moroccan kebabs that were inspired by my favorite falafel place in NYC,
Mamouns
.  I used ground turmeric, crushed cumin, red pepper, and regular black pepper and salt to season the kebabs, using more than I usually do to get the extra Moroccan punch.  I added sauteed onions and garlic to the raw meat before forming them into individual oval shaped patties.  I simply grilled the little kebabs over medium-high heat and served warm on top of the colorful salad.  
Growing up, my mom would make our everyday kebabs and burgers in the shape of an oval and I never understood why we couldn't have round ones like all the other families.  As an adult, I now appreciate all the Persian foods and influences that have shaped my life, and am thankful I was exposed to the amazing culinary traditions my family's culture is based on.
I enjoy experimenting with different flavors, and today's dish is a go-to in my kitchen.  It is a quick and delish mid week dinner that wont leave you feeling guilty.  I hope you try it and Bon Appetite!