Persian Salads: Maast-o-Khiar with Shallot and Salad Shirazi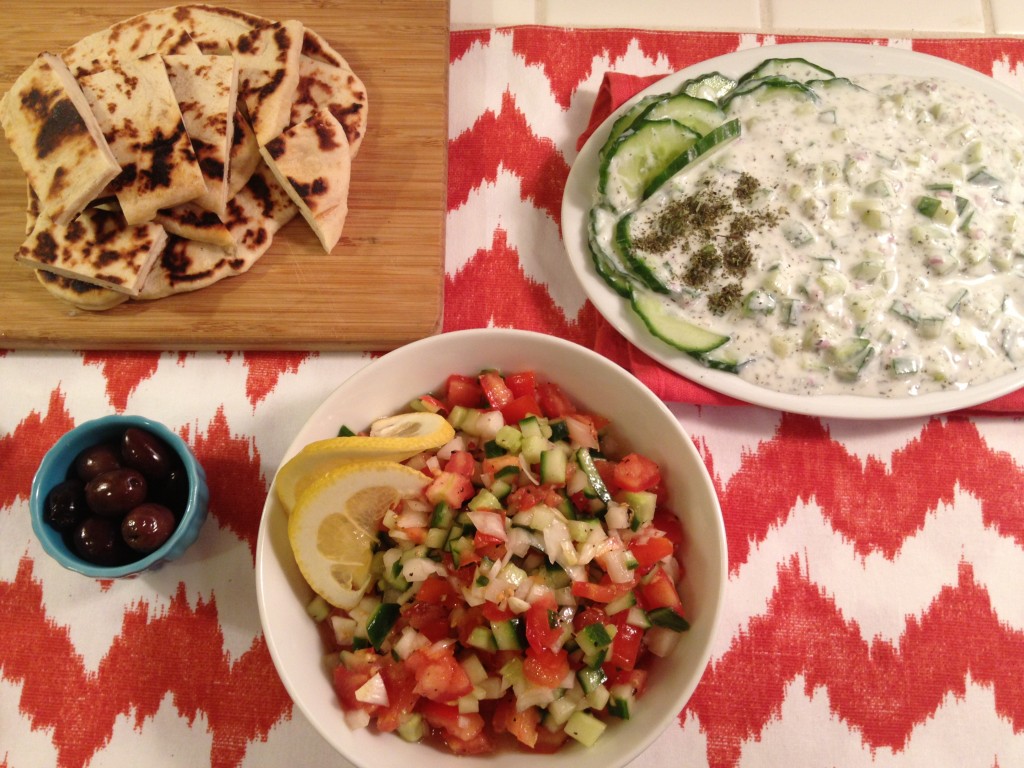 I love Persian food.  I eat it often and allow it to inspire other foods I make. Some of my go to appetizers and snacks are Persian side dishes, relishes, and jams that I serve with bread or crostinis, or even gourmet chips.
Persian meals are commonly paired with side dishes and salads that create layers of texture and a refreshing balance throughout the meal.  Eating a savory kebab while alternating bites of green onion and radish allows for a refreshing crunch and contrast of texture. Or a cooling yogurt dip that cleanses the palate in between spice filled stews and koresht.  Or a variety of homemade pickled fruits and vegetables delicately used like condiments, accenting the flavors of Persian cuisine.
Today, I've made two of my favorite Persian salads.  I love eating them on their own as a snack or appetizer, or as part of a bigger meal or feast!
Maast-o-Khiar is a super simple side dish that you may fall in love with and seek out other non-Persian dishes to pair it with!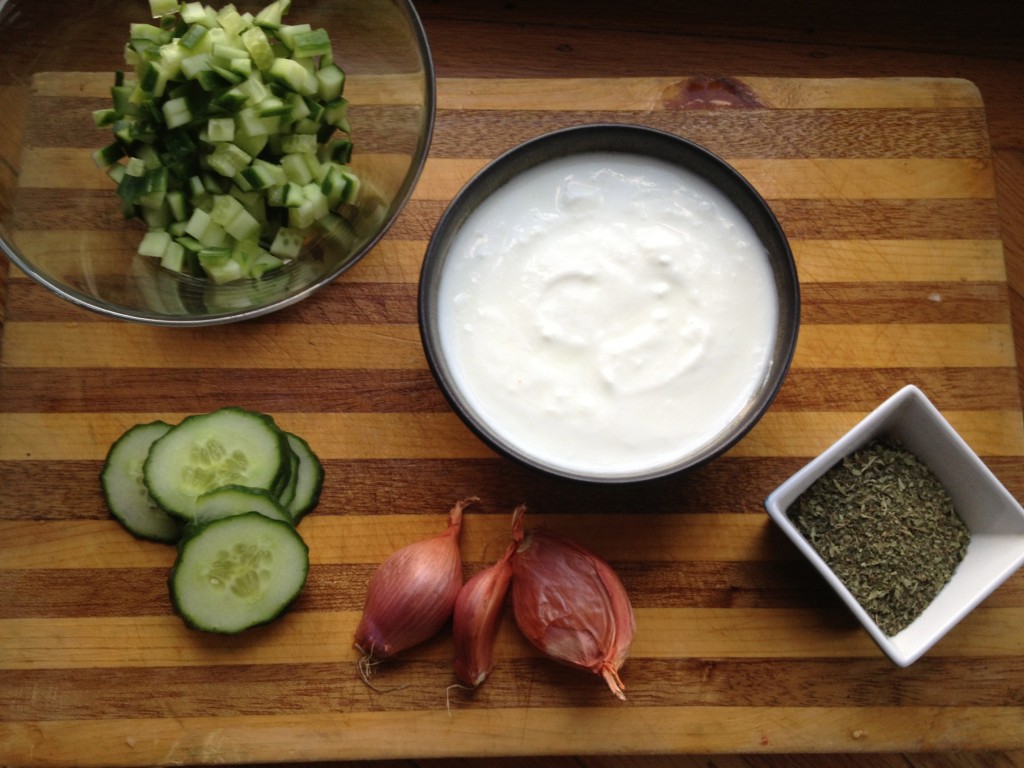 Start off with diced cucumbers.  Ideally use Persian cucumbers which are more delicate than their American cousins, or European or English cucumbers.  These varieties have less seeds and a much finer and thinner skin.  You can peel the cucumbers if you are included but I prefer to keep mine on for both recipes.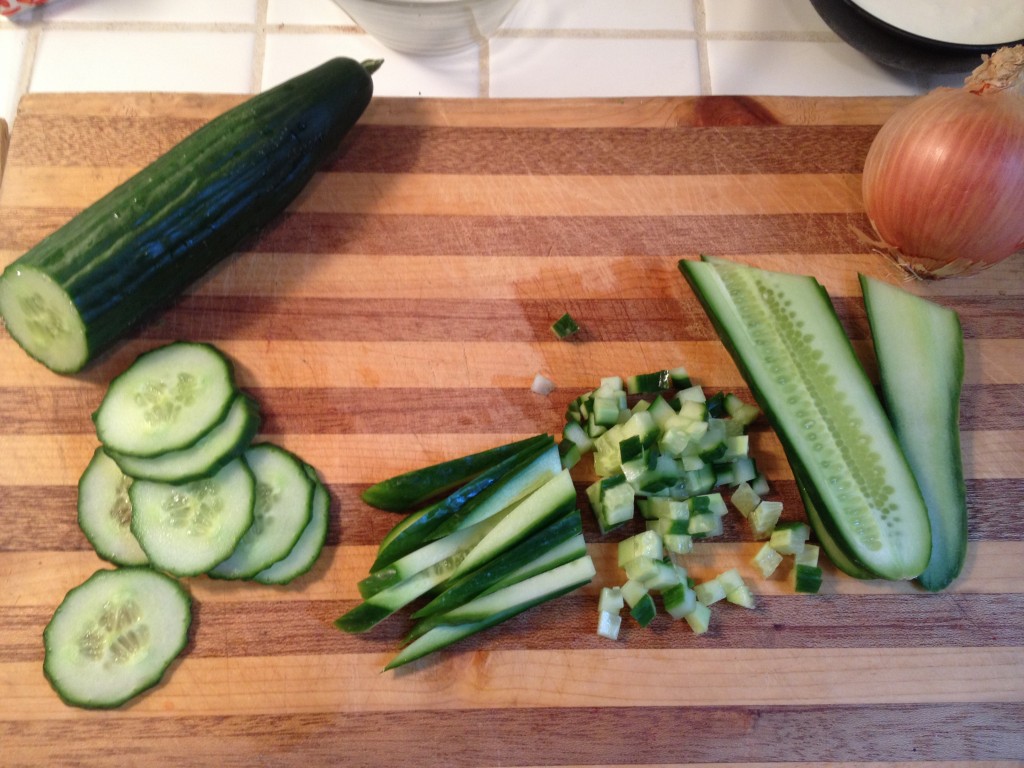 I sometimes like to add shallots to my Maast-o-Khiar which provides an additional layer of flavor and kick.  Use your knife skills to finely chop the shallots to avoid any big chunks while eating.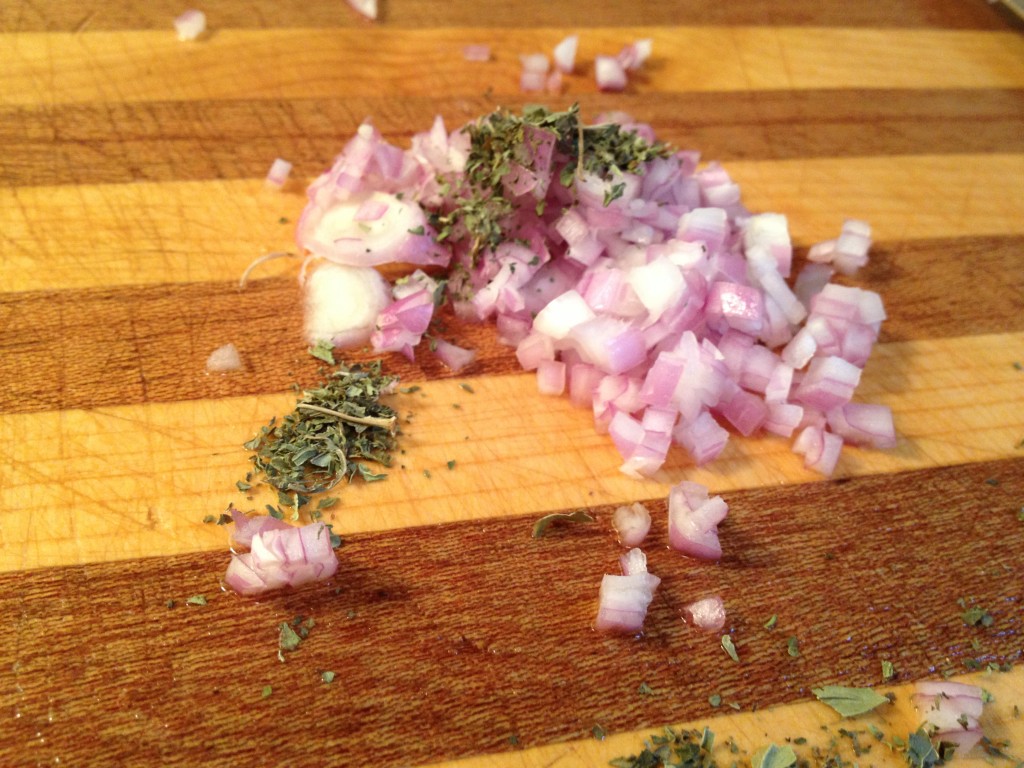 Next, mix with yogurt and dried mint and allow to chill until ready to serve.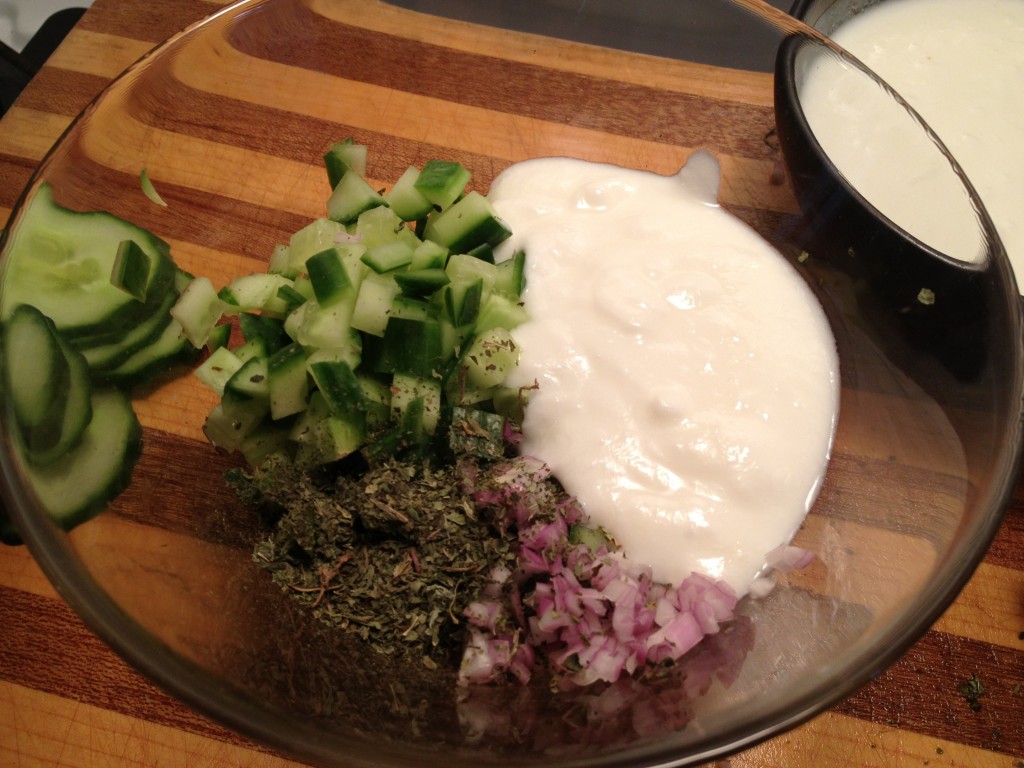 Serve in a large bowl family style, or in a few smaller bowls spread around the table.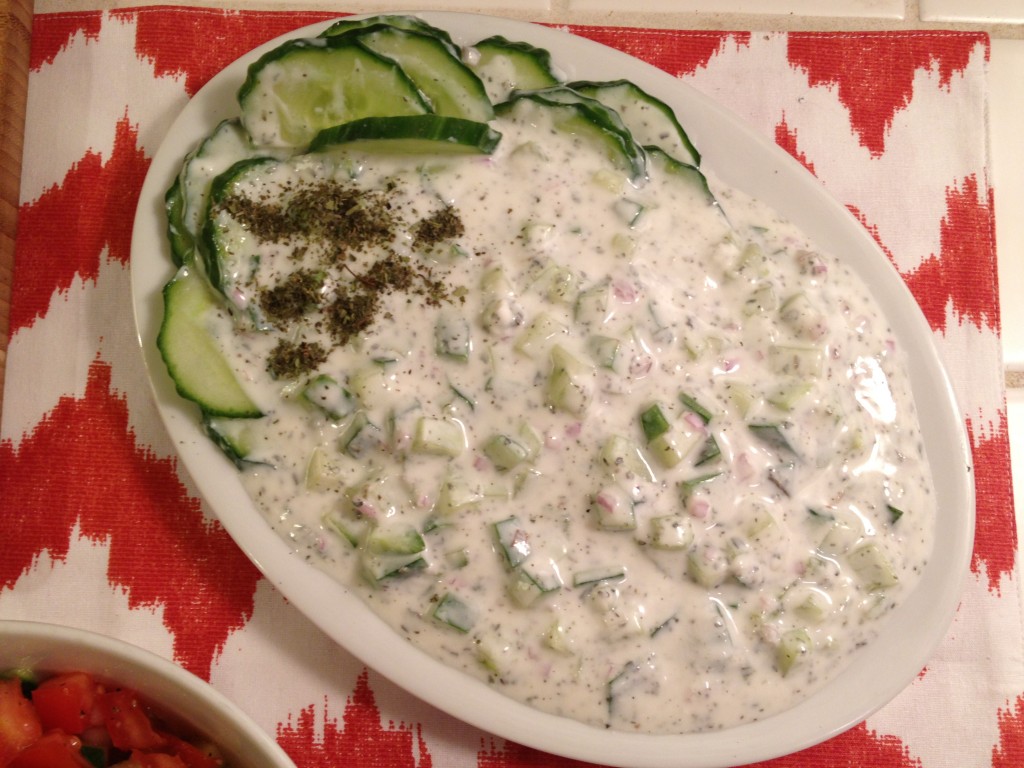 Salad Shirazi is another fun mix of flavors and looks like a Mediterranean salsa of sorts.  You can be your own chef and add your own flavor favorites such as olives, jalapeno peppers, or diced avocado to make your own personal variation.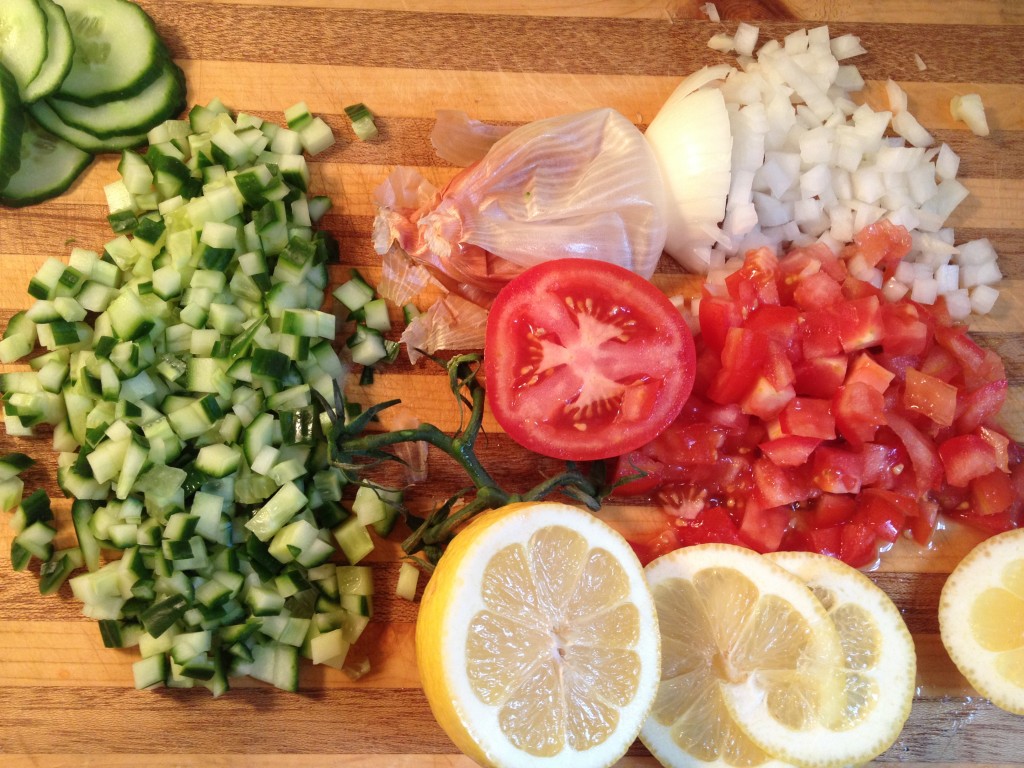 The traditional way to make it is very simple and delicious, and the better quality and in season ingredients you use will make it taste even better.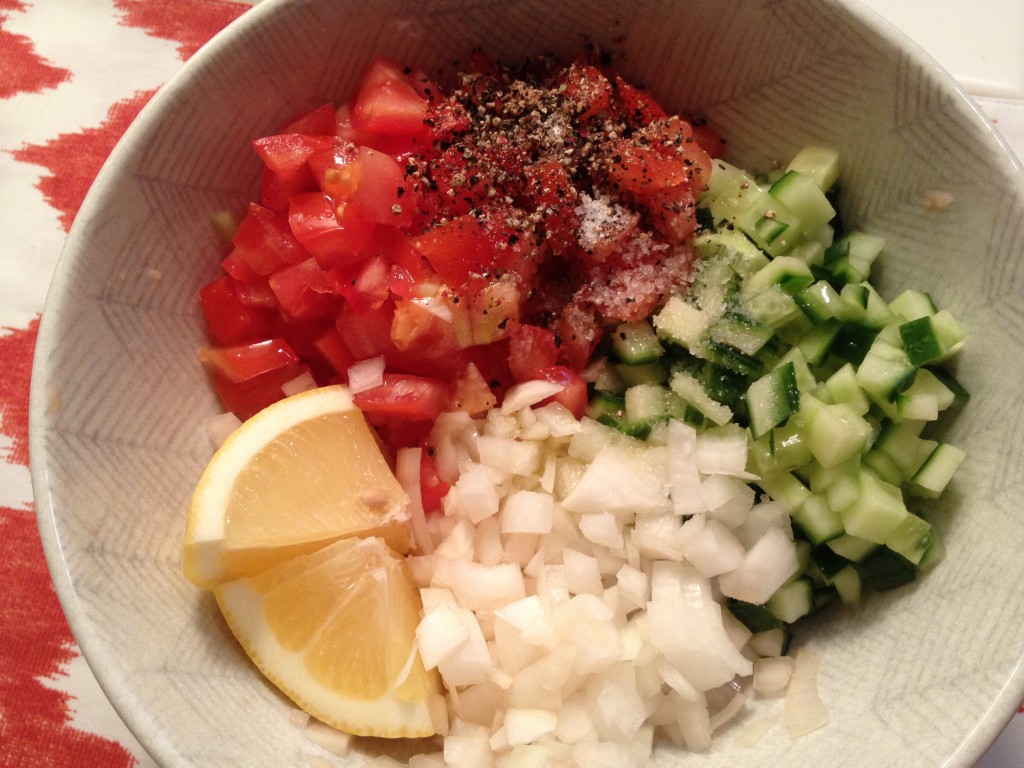 All you need to do is chop cucumber, tomato, and onions into a small dice and mix with lemon juice, olive oil, and salt and cracked pepper.  Mix in a bowl and allow to chill before serving.  It's that easy!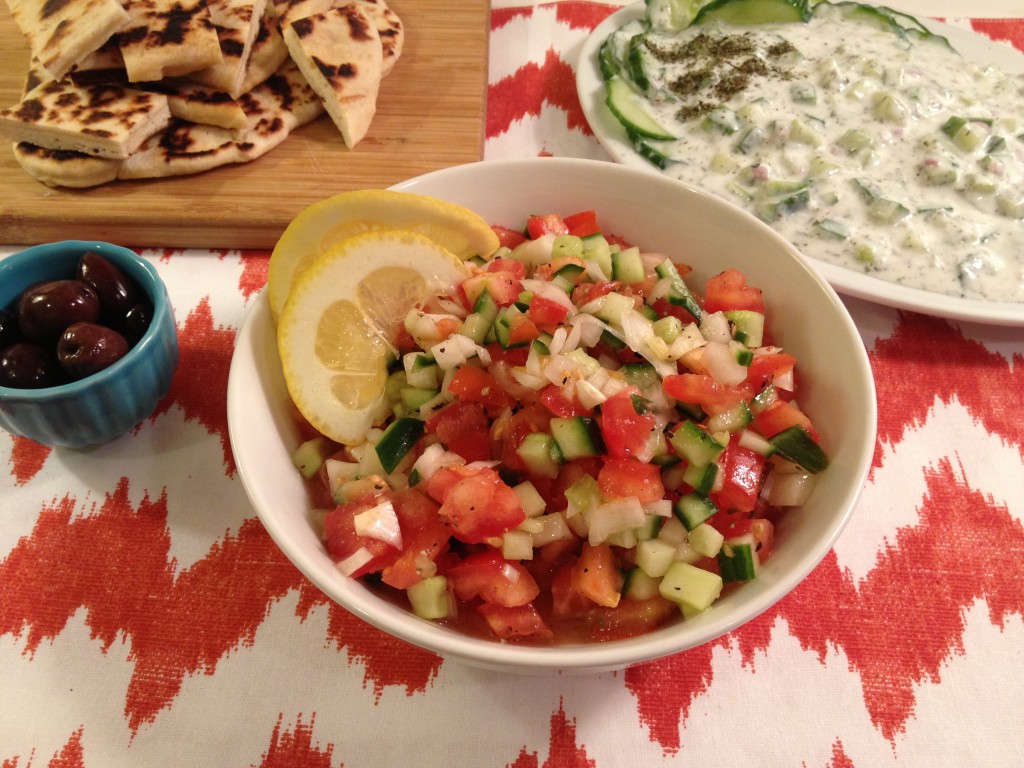 I am pairing mine with fresh naan my friend made and some olives.  Enjoy!