Persian Tea Cookies with Aunt Pari Joon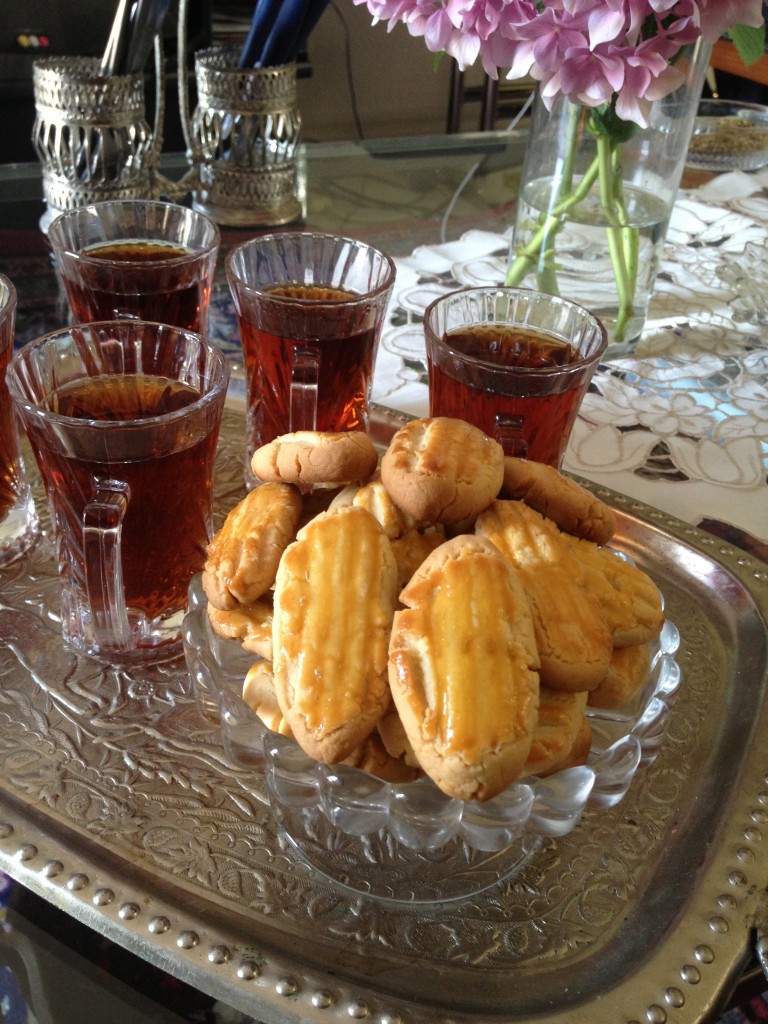 I am especially excited for my post today, not only because it is my first Persian Sweets post but my first time featuring a guest chef!  My aunt Pari Joon is an amazing cook and baker and has decades of experience cooking for crowds and special events.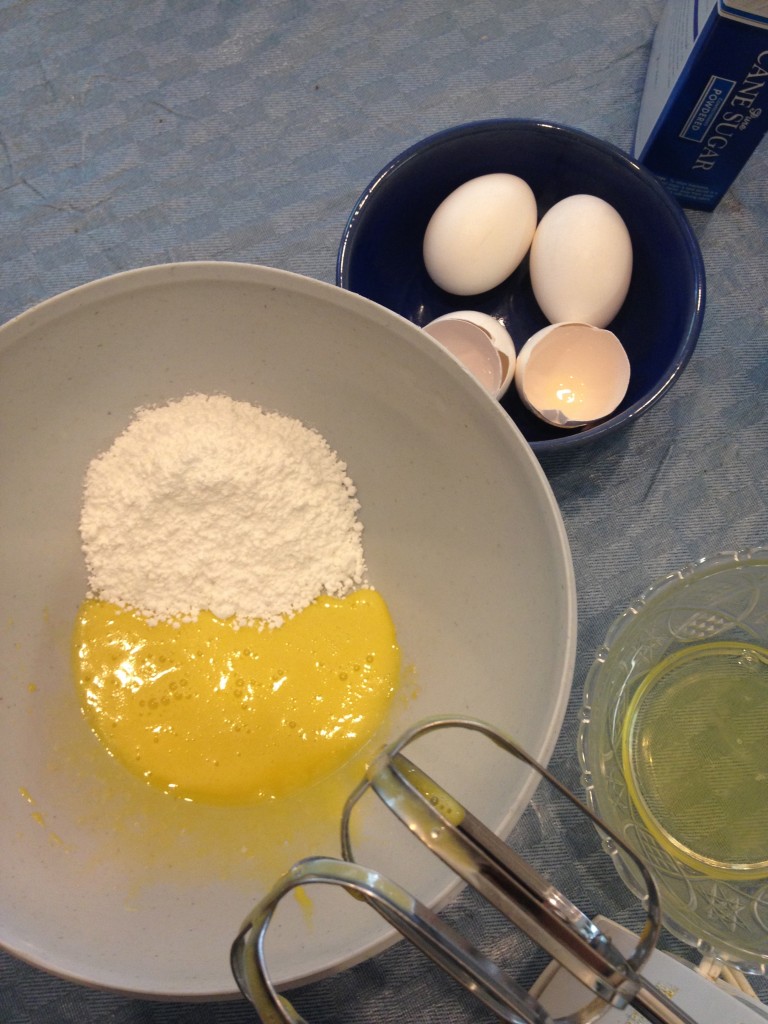 One of her specialties are Persian Tea Cookies and she would make them for us by the batch full for Persian New Year or other holidays.  I look forward to learning more recipes from her in the future and can't wait to have her over in my new kitchen to watch her work her magic.  I seized the moment when I saw her last and asked her to teach me how to make her famous cookies.  I hope with several rounds of practice I can learn to make them as well as she can!
The recipe is very simple and only uses 4 ingredients.  You'll need a little elbow grease to knead the dough properly but the results are well worth it.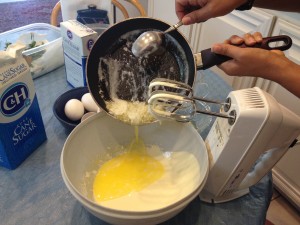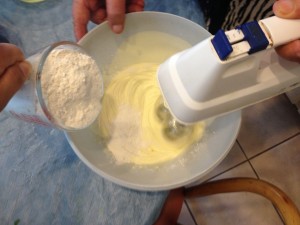 First start out by separating 2 egg yolks in a large mixing bowl and add about ½ cup of powdered sugar.  Beat with a hand or stand mixer until it is light in color and thoroughly combined.  To that add 1 stick of melted butter, and continue to mix.  Next, slowly add about a cup of flour, in small increments, allowing it to combine with the rest of the ingredients before adding more.  We opted to add about an additional ½ cup of flour to get the appropriate dough consistency.
Once everything was combined, we kneaded the dough and continued to knead it until it was warm and soft.  We let the dough rest, lightly covered, for a few hours, and then kneaded some more before shaping into individual shaped cookies.  You will know if you've kneaded the dough enough if there are no cracks when you flatten a piece rolled into a ball.
The dough was first shaped into oval balls and then flattened with a fork, leaving a decorate indentation along the cookie.  My aunt would also pierce the cookies with the fork as well to ensure they are cooked thoroughly.  Once an un-greased baking sheet was filled, we brushed the tops of the cookies with an egg yolk wash.  We backed for about 15-20 minutes, until the cookies were starting to get golden.
It didn't take long to cool and the cookies were ready to eat – just in time for afternoon tea!  Tea is offered at every occasion in Persian hospitality, and typically served with sugar cubes called ghand, or some sort of sweet cookie or treat.
The cookies were a success and we even managed to use them as a garnish for ice cream later in the evening!