SF Ferry Building Farmer's Market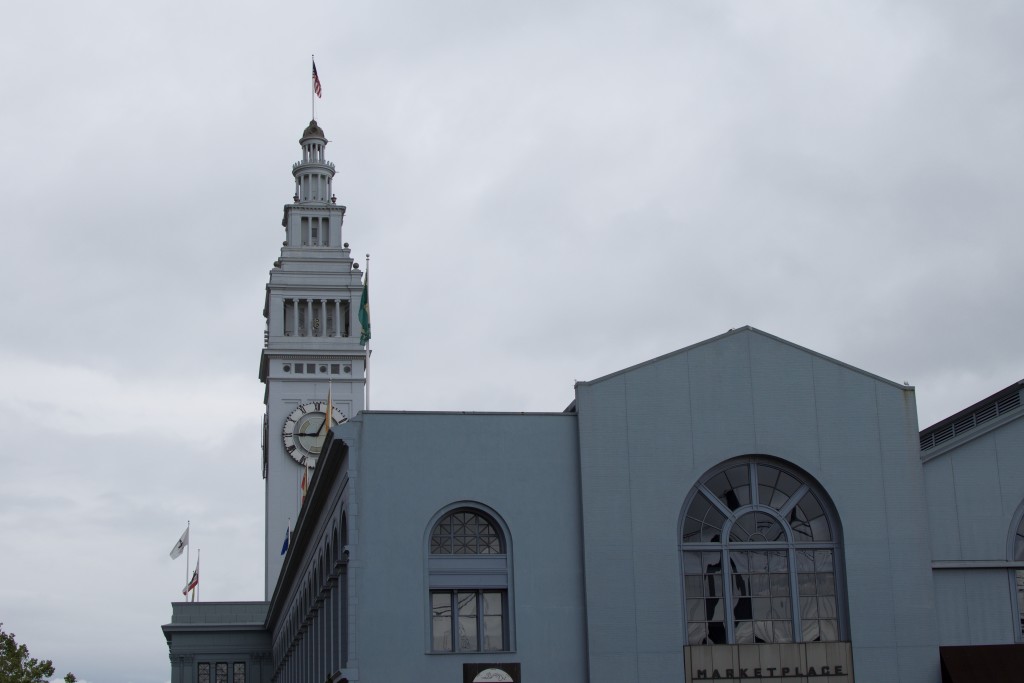 One of my favorite things to do is to go to Farmer's markets.  In love with the beauty of fresh and local ingredients, but even better is tasting the delicious food I can get there.  Couldn't have asked for a better start to the weekend!
The Ferry Building is awesome and I love it and it bring people together from all part of the bay, into the heart of San Francisco.  Inside is an exciting marketplace for sweets, treats, and artisan products to look at and buy.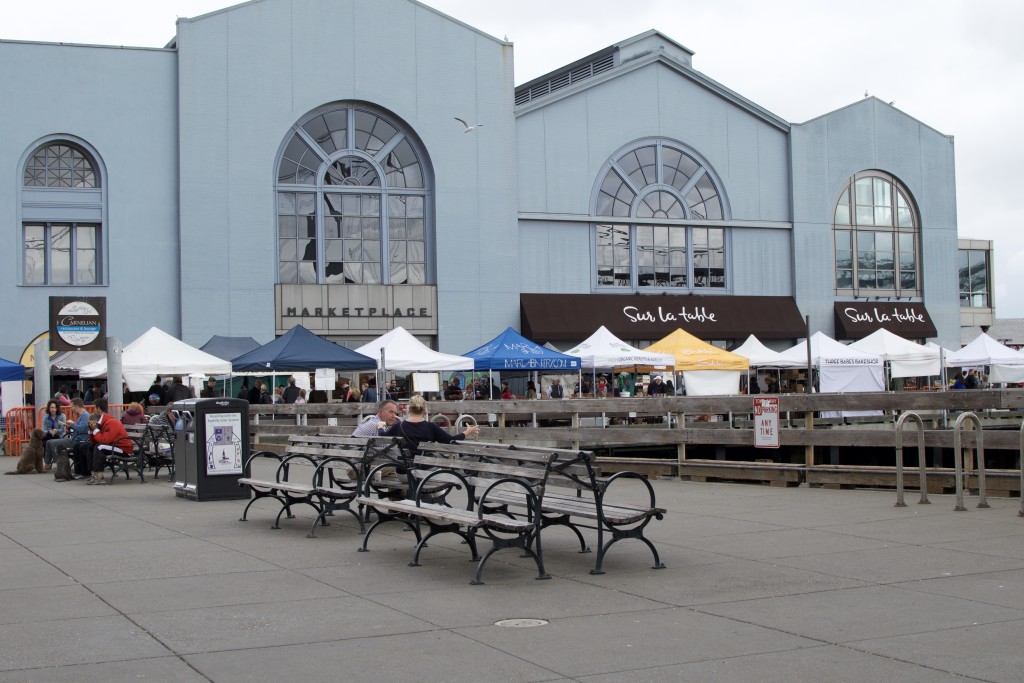 Outside, however, is an amazing farmers market every Saturday morning.  Surrounded by the bay, with epic views of the bridge and the city, are dozens of stands selling fresh produce, unique finds, and other mouthwatering finds.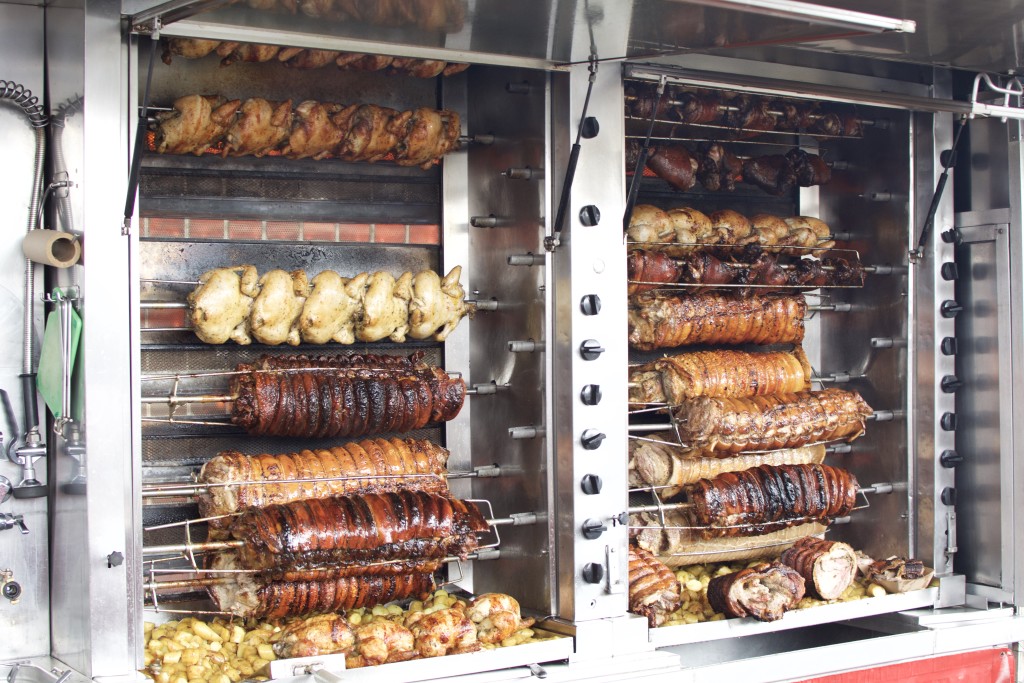 This impressive rotisserie from Roli Roti is on a truck parked near the southwest corner of the market.  A wall of amazing chicken, pork, rabbit, cooking to perfection, rendering their juices onto waiting potatoes at the bottom of the oven.  The aroma is intoxicating, and was a mandatory stop on our visit.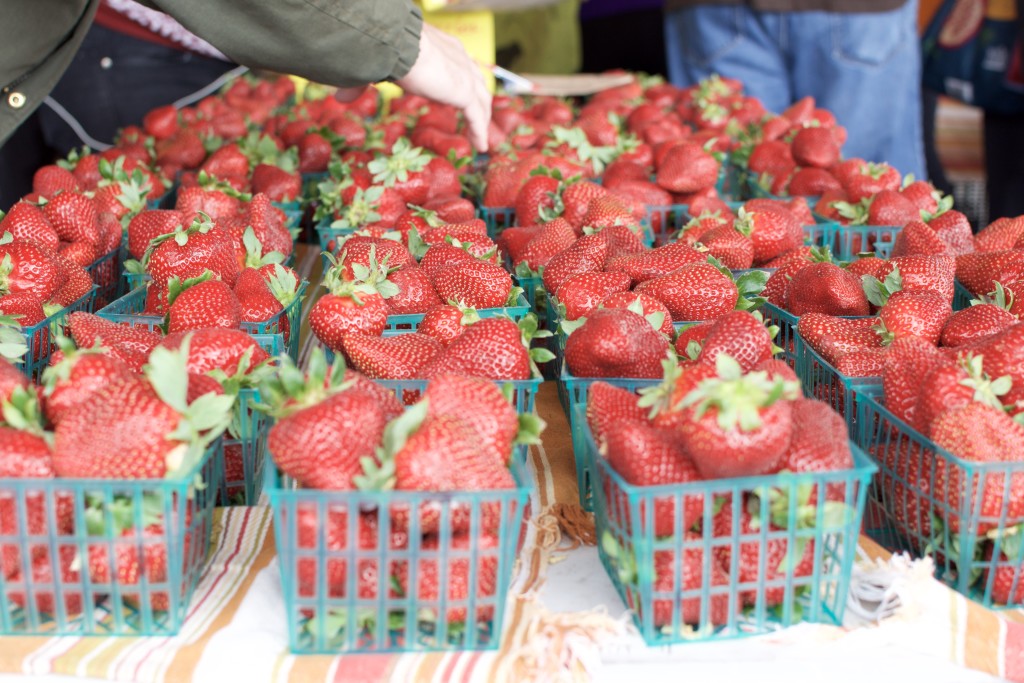 We saw people walking with flats of strawberries before we even crossed Market street.  So red and juicy, what a treat from Dirty Girl Produce!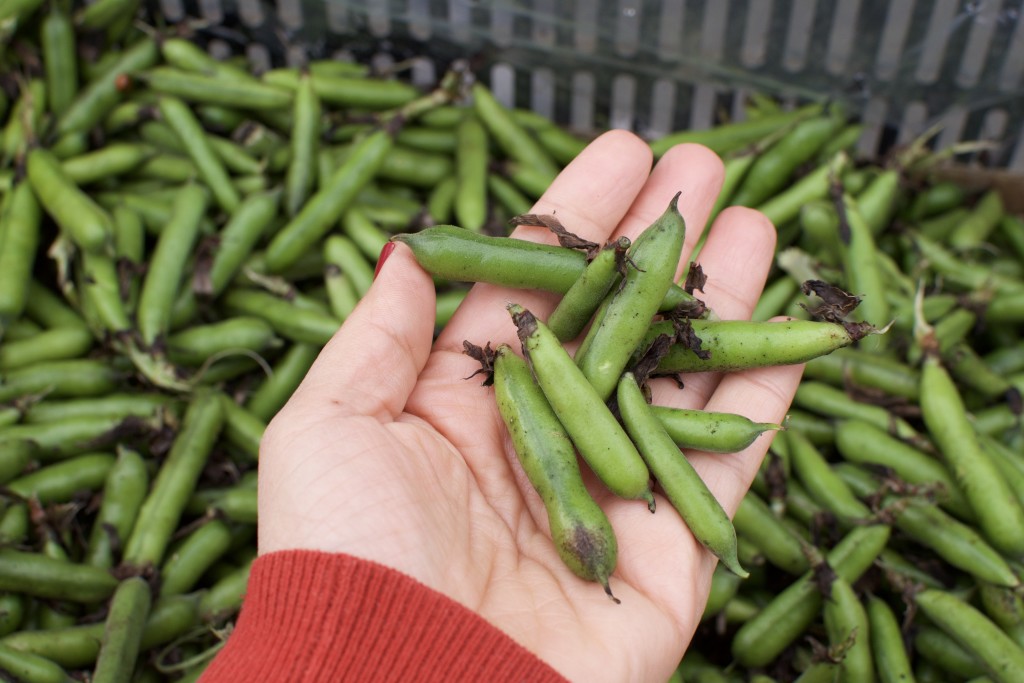 For the second time ever, I saw these mini fava beans (the first time was at dinner at LihoLiho Yacht Club).  So cute and tender, I am excited about the possibilities.  The inner skin doesn't need to be shucked so they can be eaten whole.  Proudly displayed at Star Route Farms!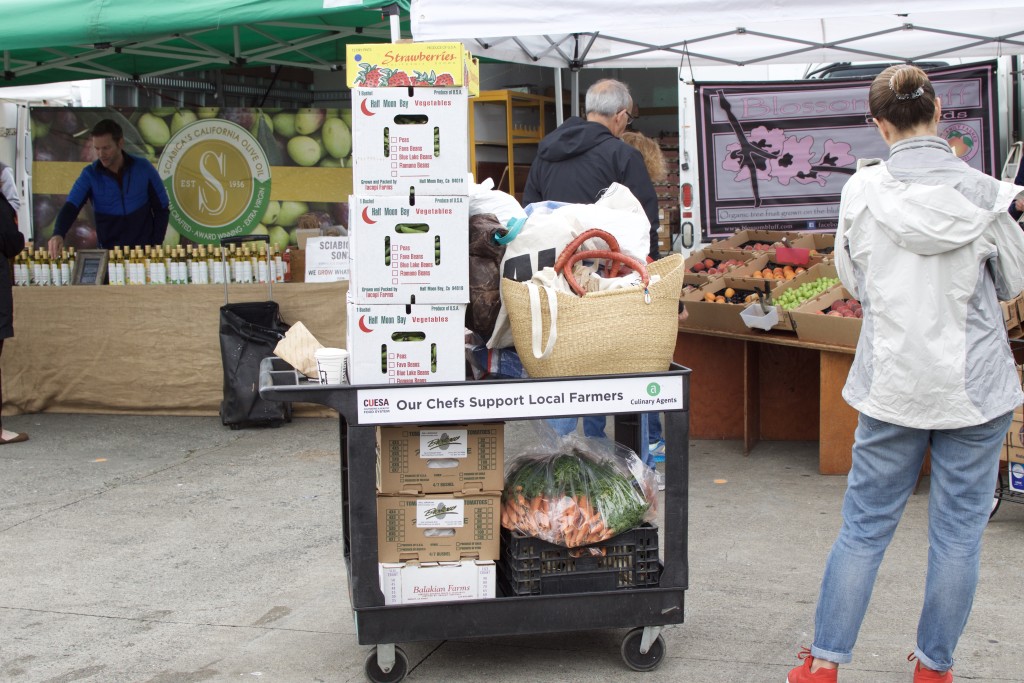 It's awesome to see San Francisco chefs and restaurants buying their produce at a local farmer's market.  It looks like they enjoy it too by the looks of their cart!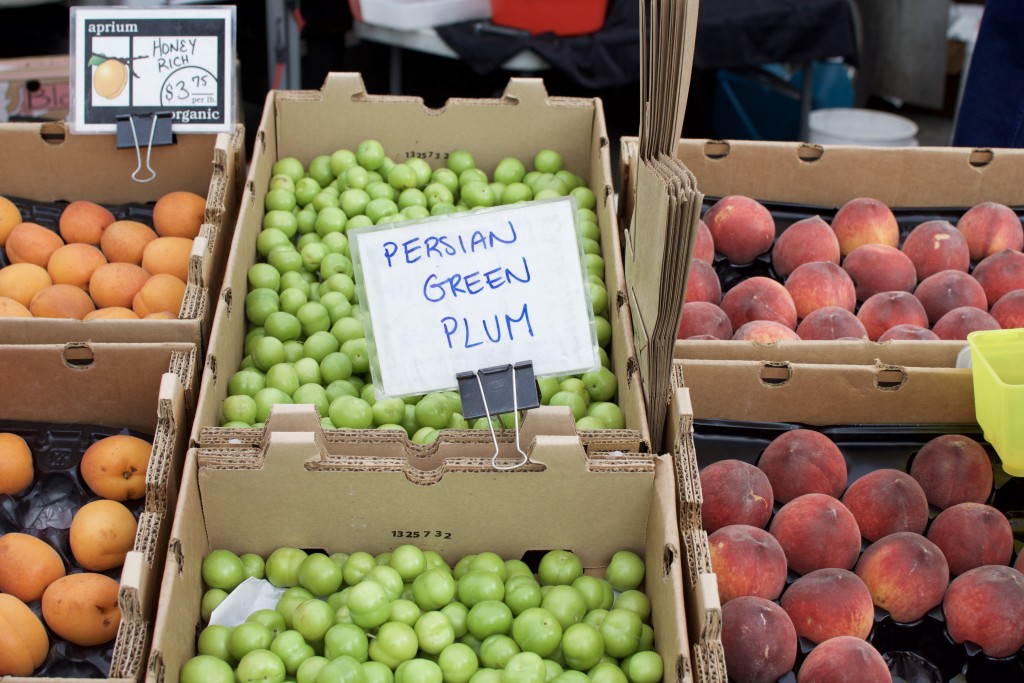 A wave of nostalgia when I saw and bit into one of the tart Persian green plums.  Sour with a tinge of sweetness, these taste great with a sprinkle of salt.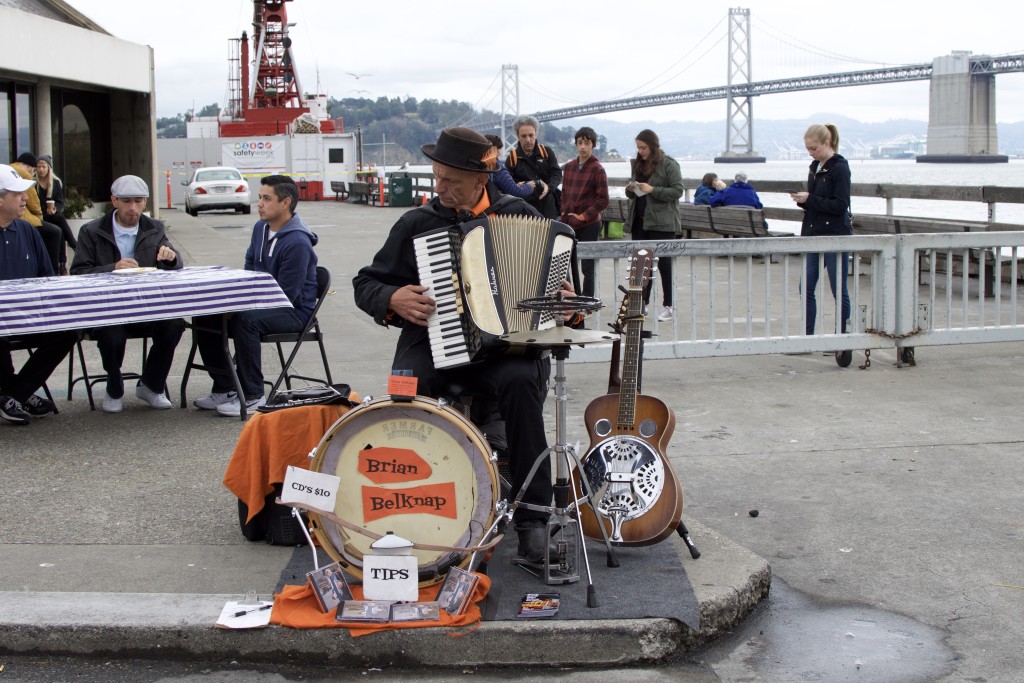 Wouldn't be a farmer's market without someone playing music! Always fun to take a break from shopping for a little dancing!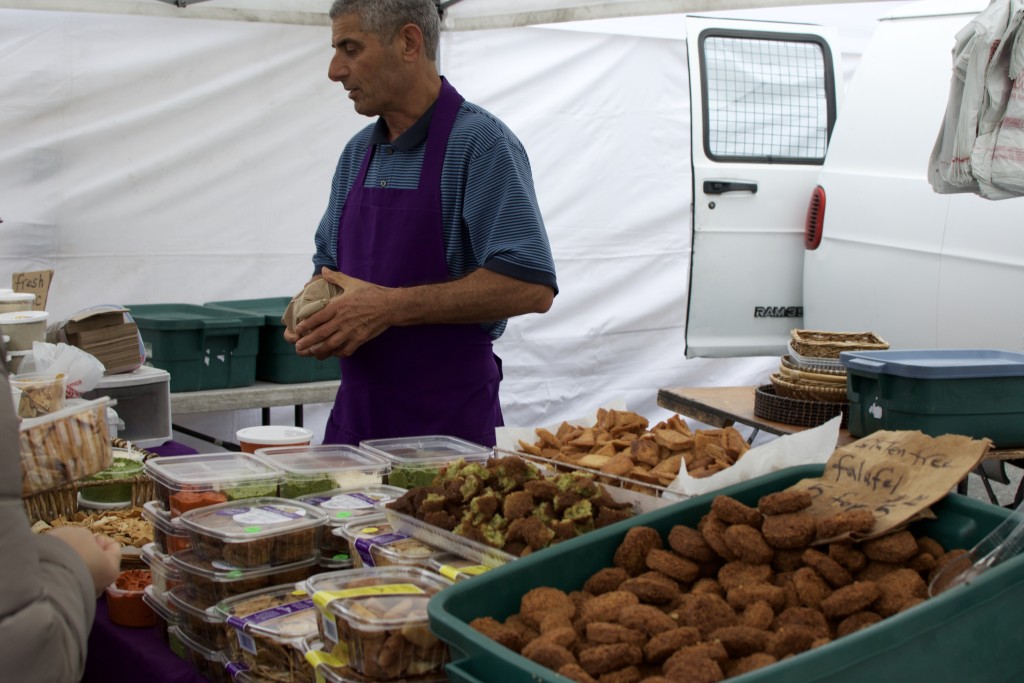 The highlight and final stop of our trip was this amazing falafel stand!  I knew the man was Persian by his accent, and I was right!  He had a great display of dips and chips to sample and he was super nice and sweet!  He even gave me an extra falafel in my order 🙂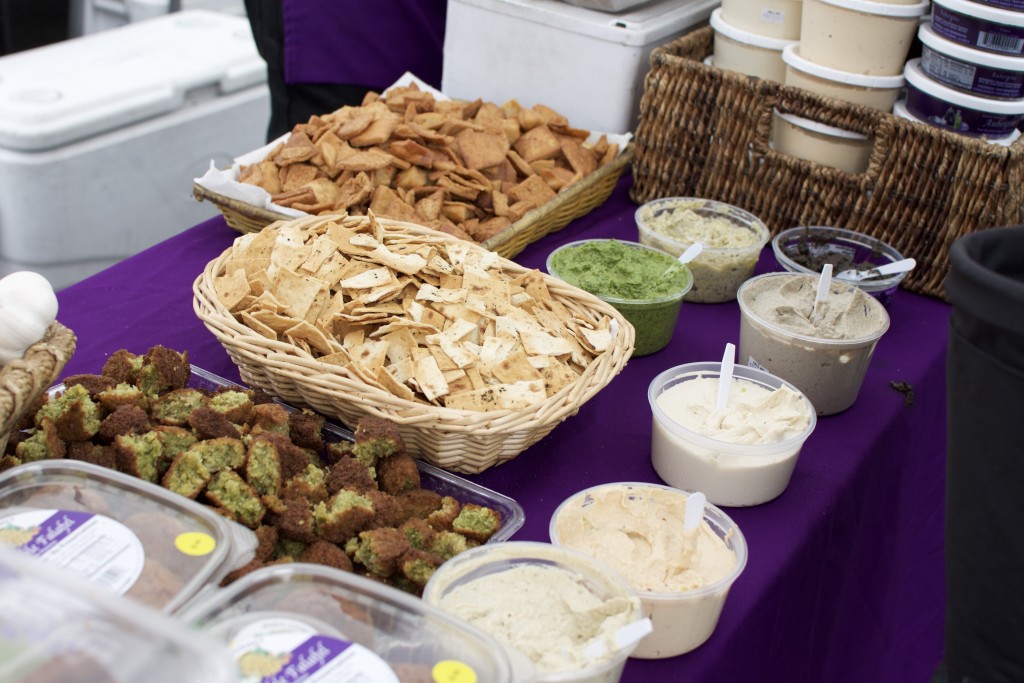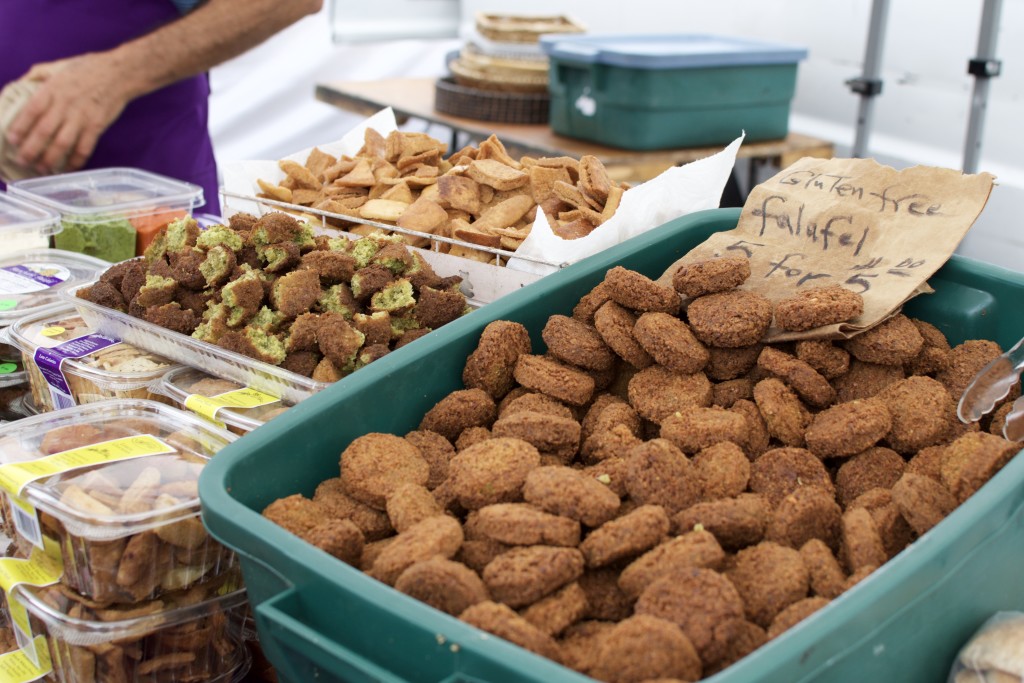 A great Saturday morning adventure to one of my favorite places on earth!  Long Live San Francisco 🙂