The Pit Authentic Barbecue
When visiting North Carolina, getting some southern BBQ is definitely a priority.  My favorite is The Pit Authentic Barbecue in downtown Raleigh and their Southern Hospitality takes their amazing BBQ to the next level.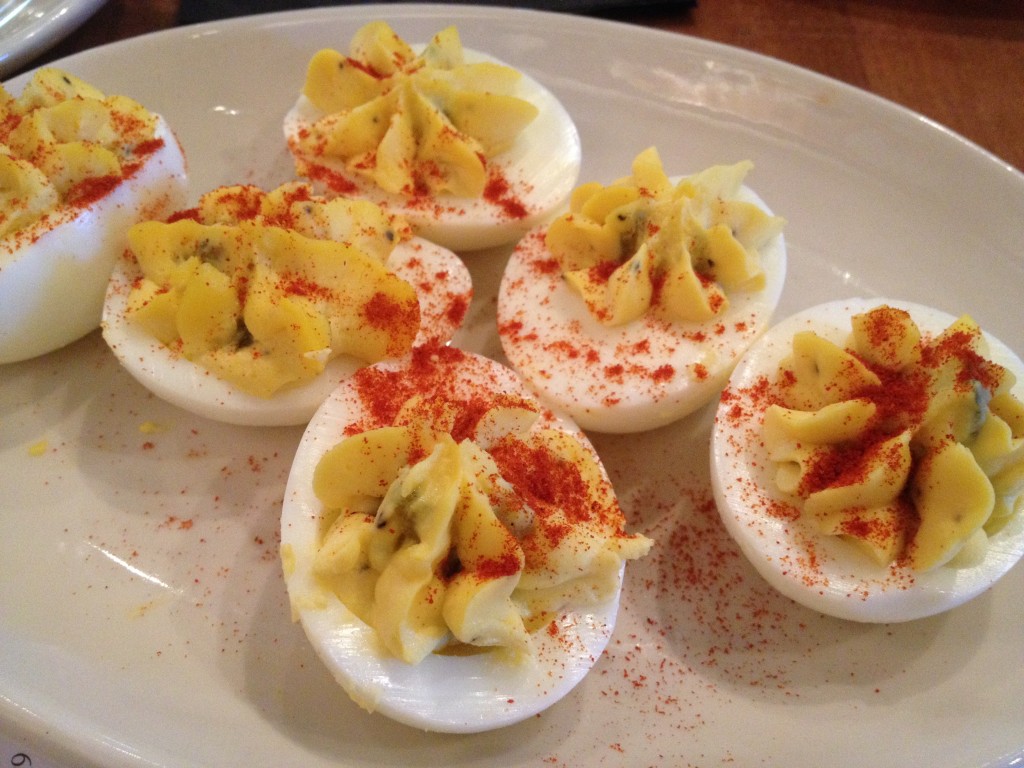 We started off with Southern Style deviled eggs and fried chicken wings with blue cheese dressing.  The eggs were made with sweet relish and garnished with paprika.  The wings were extra crispy without being breaded.  There were definitely no regrets with the appetizers!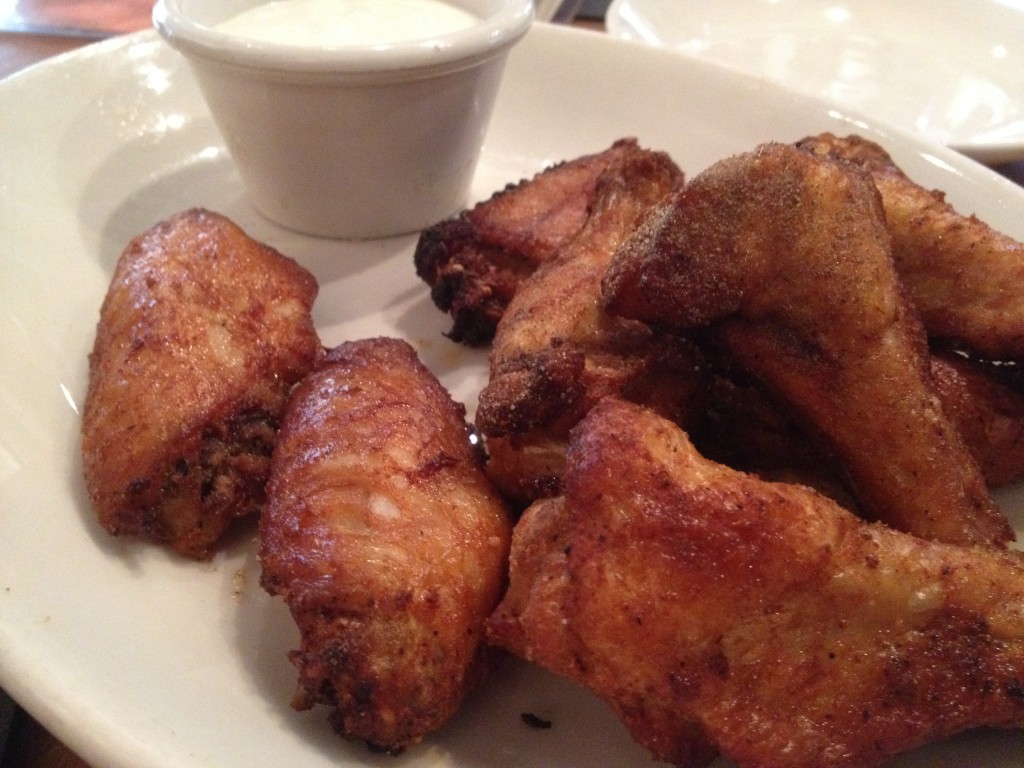 For the main course we opted to get a plethora of food and share them family style.  It was great to sample some of the specialties I hadn't tried there before.
Of course we tried the Beef Brisket.  Slow cooked and super tender, I think this was my favorite meat of the meal.  Paired with creamy mac and cheese, side of coleslaw, and a warm biscuit.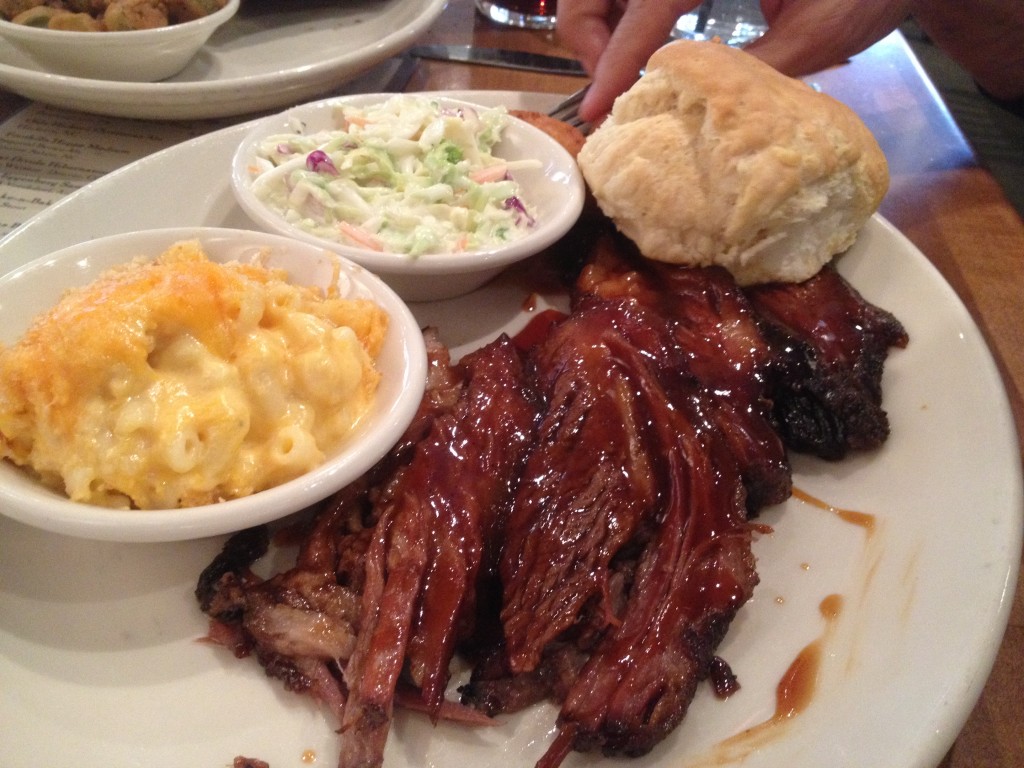 Next, we shared a platter of The Pit's Southern Fried Chicken.  So tasty and delish, alongside sweet potato fried and collared greens.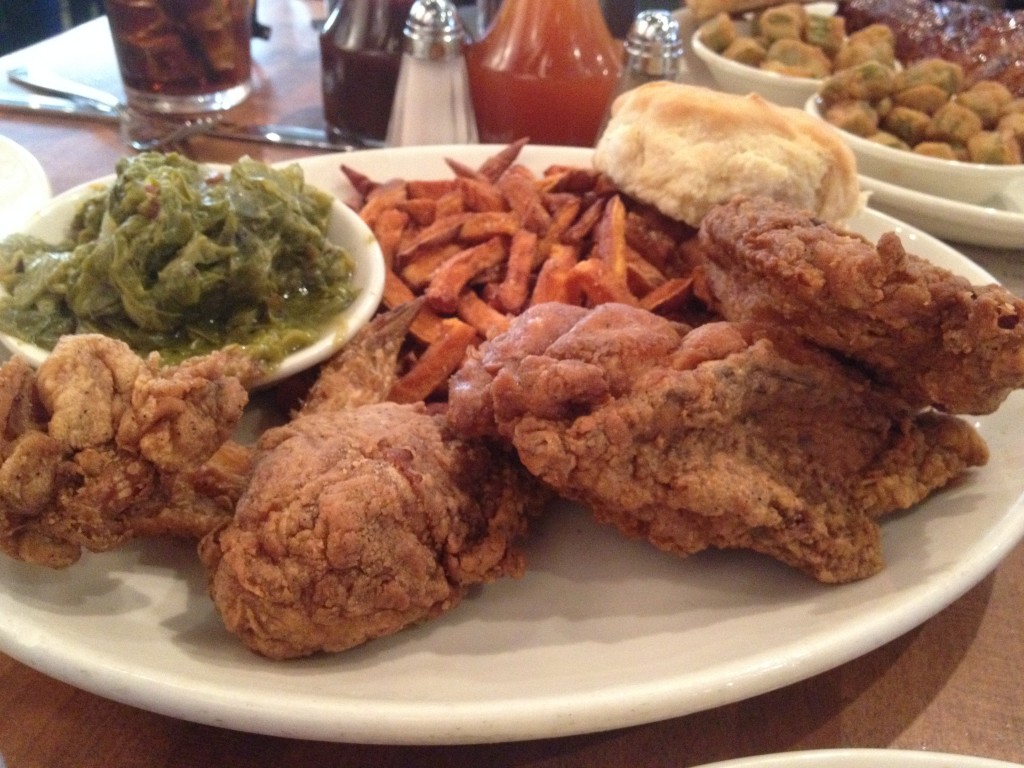 And finally, we couldn't come here and not get the Baby Back Ribs.  Cooked for hours, the meat literally fell off the bones!  We had to go for a double order of fried okra to keep with the southern tradition.  Needless to say, we ate all of them 🙂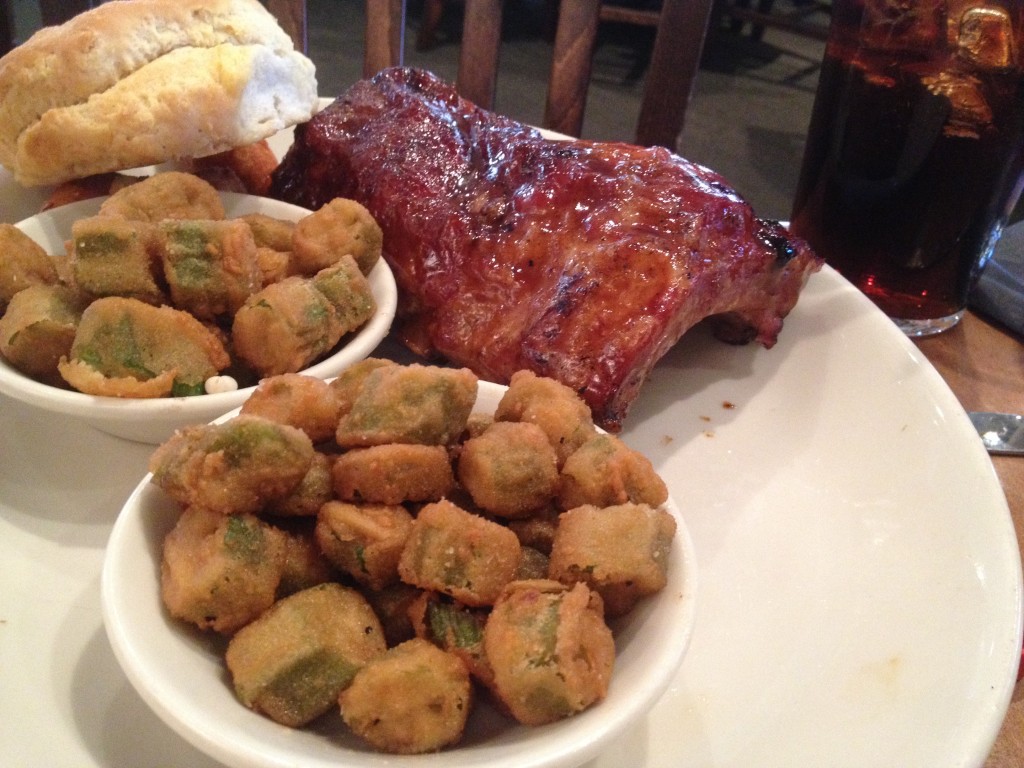 Each platter came with a bonus side of hush puppies.  The portions were hearty and we had (and ate!) and ton of food.
To top it all off, our gracious waiter treated us to a HUGE slide of carrot cake.  With candied pecans and molasses cream cheese frosting we couldn't resist!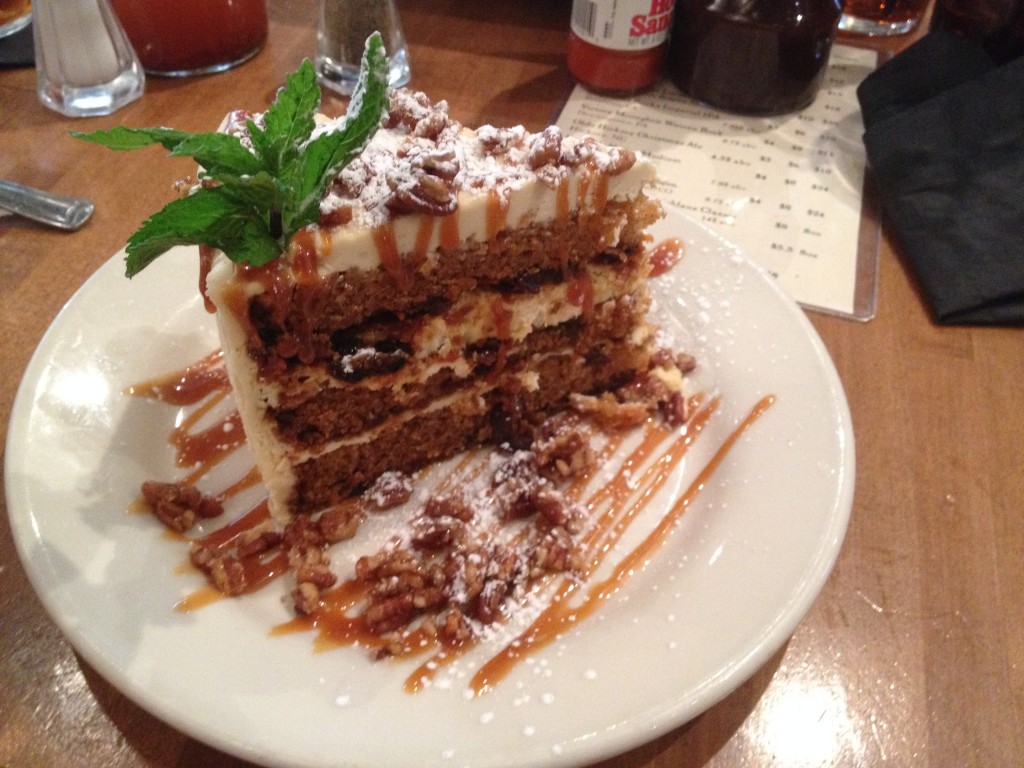 If you get to downtown Raleigh definitely schedule in a visit to The Pit.  The welcoming space and delicious food will make you feel like a regular and keep you coming back!